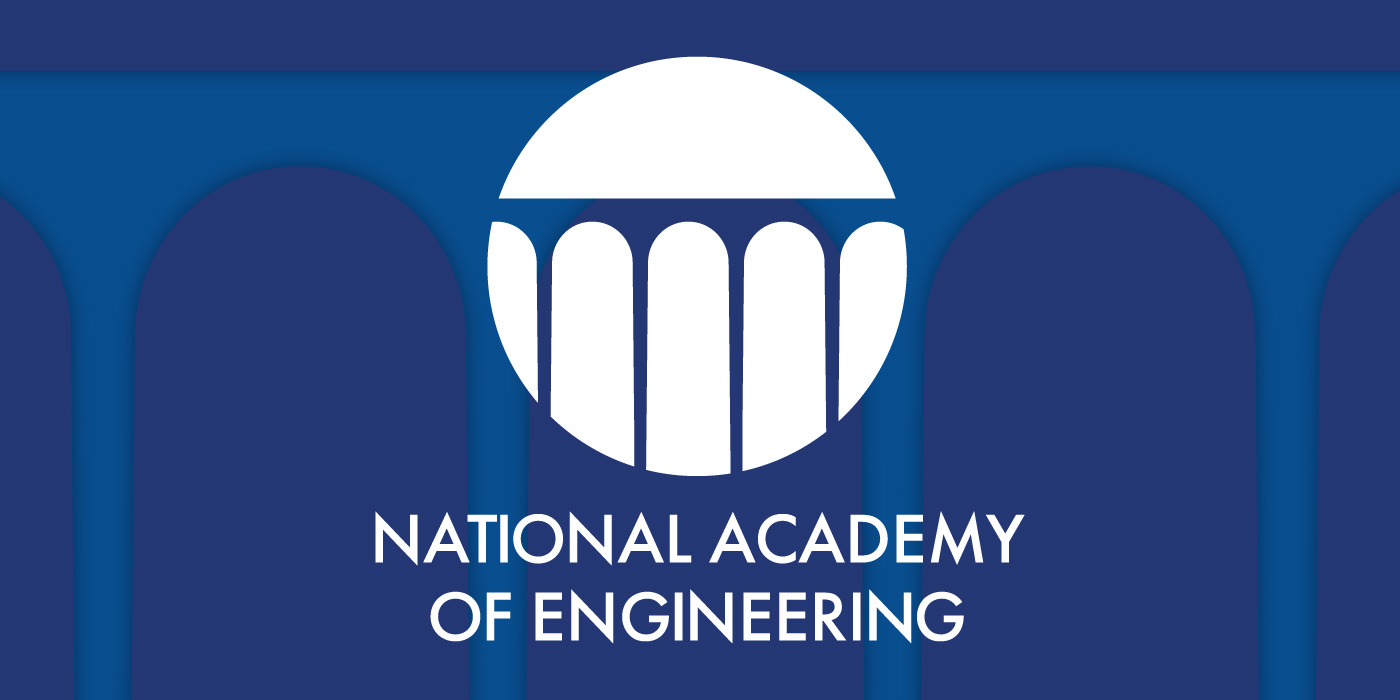 October 09, 2018
Three CMU Alumni Inducted into the National Academy of Engineering
Chemistry alumni Jennifer Hartt Elisseeff (S '94) and Oliver C. Mullins (S '81) were honored for work on biomaterials and on oil and gas reservoirs, respectively.
By Joyce Defranceso
Media Inquiries
Jocelyn Duffy
Three Carnegie Mellon University alumni were inducted into the National Academy of Engineering, one of the highest professional distinctions an engineer can receive, on Sept. 30. The alumni are CMU Trustee Edward Frank, Jennifer Hartt Elisseeff and Oliver C. Mullins.
"We are extraordinarily proud of the CMU alumni who received prestigious recognition from the National Academy of Engineering this year," said CMU President Farnam Jahanian. "These honors place Ed, Jennifer and Oliver at the top of their fields, while at the same time defining Carnegie Mellon University as an institution that produces national thought leaders."
Election to the National Academy of Engineering is among the highest professional distinctions accorded to an engineer and honors those who have made outstanding contributions to engineering research, practice or education. To date, 59 NAE members have affiliations with Carnegie Mellon.
Frank, who earned his Ph.D. in computer science in 1985, was inducted for his contributions to the development and commercialization of wireless networking products.
Currently the CEO of Brilliant Lime Inc., a very early stage technology startup, Frank has been in executive leadership positions at several Bay Area technology companies. At Apple, he led the development of four generations of Macintosh computers as vice president of Macintosh Hardware Systems Engineering. Previously, he co-founded Epigram, a communications startup, which was acquired by Broadcom in 1999, where he was vice president of research and development, as well as co-founding and leading the engineering group for Broadcom's Wireless LAN business, one of its largest units. Earlier in his career, he was a distinguished engineer at Sun Microsystems where he co-architected several generations of SPARCstations, as well as co-founding the Green Project, which created significant IP for mobile devices, as well as the precursor to Java.
Frank holds more than 50 patents, serves on the boards of directors of several public technology companies and is an adviser to Bay Area venture capital firms and startups. He earned his bachelor's and master's degrees in electrical engineering from Stanford University, where he met his wife, Sarah, a 1983 graduate of CMU's School of Art. They recently celebrated their 39th wedding anniversary. One of their daughters, Whitton, an actress in LA, is a graduate of CMU's Bachelor of Humanities and Arts program in dramaand English.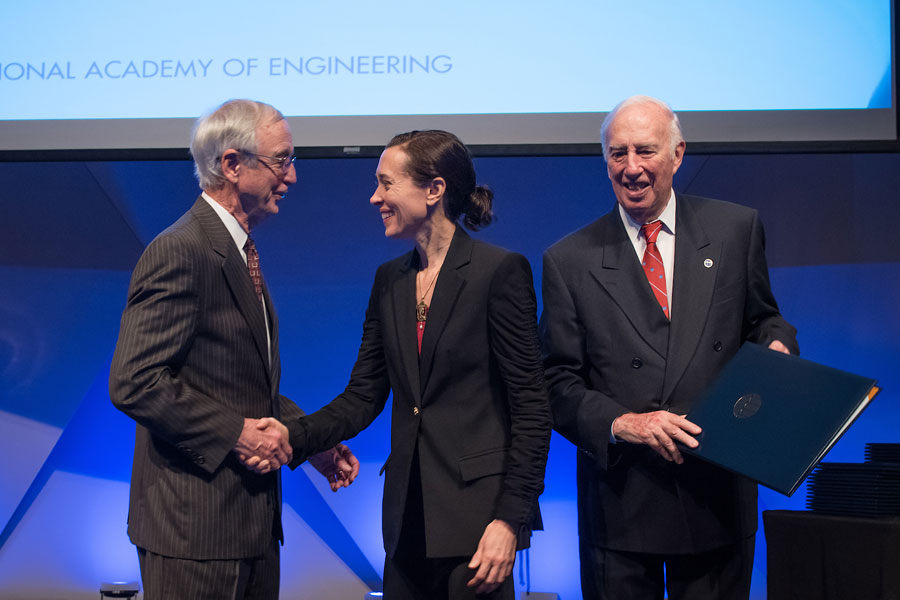 An avid supporter of CMU, Frank is vice chair of CMU's Board of Trustees. He has served on numerous trustee committees, was chair of CMU's previous capital campaign, and has been a member of eight presidential advisory boards and dean's councils. He and his wife gave the lead gift for the Frank-Ratchye STUDIO for Creative Inquiry, a flexible anti-disciplinary lab for arts research, production and presentation. They donated the Chihuly sculpture that hangs in the foyer of the Cohen Center and are among the founders of the CMU's Silicon Valley Campus.
Elisseeff was inducted into the NAE for her contribution to the development and commercial translations of injectable biomaterials for regenerative therapies. She is the Morton Goldberg Professor and director of the Translational Tissue Engineering Center at Johns Hopkins Department of Biomedical Engineering and the Wilmer Eye Institute with appointments in chemical and biological engineering, materials science and orthopedic surgery.
Elisseeff's research focus is the development of biomaterials for regenerative medicine applications in orthopedics, plastic and reconstructive surgery and ophthalmology. She is studying biomaterials-directed regenerative immunology and the role of the adaptive immune system in tissue repair. She is committed to the translation of regenerative biomaterials and has founded several companies and participates in several industry advisory boards.
A fellow of the American Institute of Medical and Biological Engineering, the National Academy of Inventors and a Young Global Leader by World Economic Forum, Elisseeff received a bachelor's degree in chemistry from CMU's Mellon College of Science in 1994 and a Ph.D. in medical engineering from the Harvard-MIT Division of Health Sciences and Technology.
Later, she was a fellow at the National Institute of General Medical Sciences, Pharmacology Research Associate Program, where she worked in the National Institute of Dental and Craniofacial Research. She has published more than 200 papers, book chapters and patent applications, and received a number of awards including the CMU Young Alumni Award and, in 2002, she was named by MIT Technology Review as a top innovator under 35.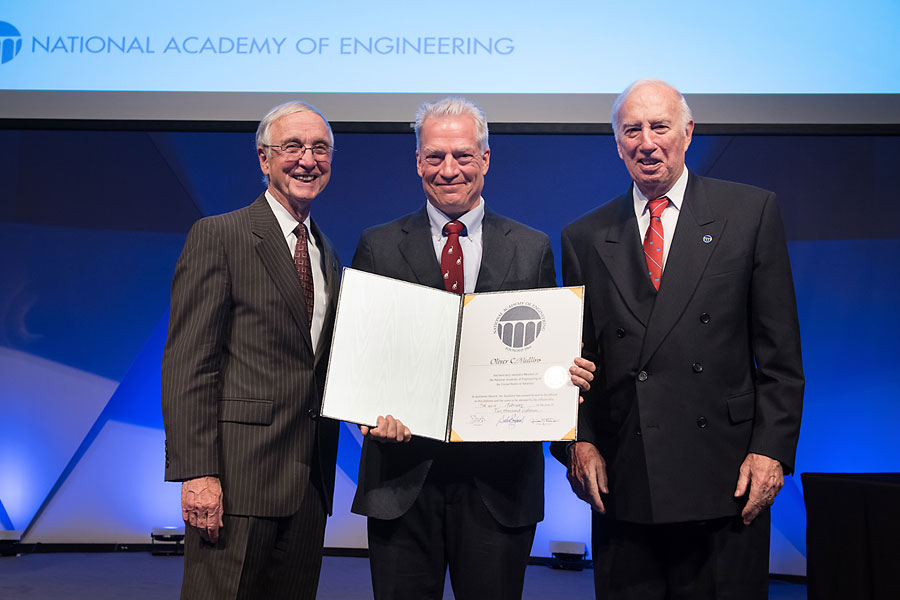 Mullins, who graduated from the Mellon College of Science with master's and doctoral degrees in chemistry in 1980 and 1981, was inducted into the NAE for developing downhole fluid analysis of oil and gas reservoirs and explaining the structure of asphaltenes in crude oils. Downhole fluid analysis is a process aimed not only to support fluid sampling operations in real time, but to use laboratory studies and data to build and constrain reservoir models.
Mullins is a Schlumberger Fellow at Schlumberger, a global technology provider for the oil and gas industry. Using DFA and asphaltene thermodynamics, Mullins and collaborators are able to measure the extent of thermodynamic equilibrium of reservoir fluids, thereby identifying key attributes of oilfield reservoirs.
He has won several awards including the George A. Olah Award for Hydrocarbon or Petroleum Chemistry the American Chemical Society, the SPWLA Gold Medal for Technical Achievement, SPE Distinguished Membership Award and two Schlumberger Gold Medals. He authored the award-winning book "The Physics of Reservoir Fluids: Discovery through Downhole Fluid Analysis" and has co-edited three books and coauthored 13 chapters on asphaltenes and related topics.
Mullins has co-invented 118 U.S. patents and co-authored 275 scientific and application papers. He was editor of Petrophysics, a fellow of two professional societies and is adjunct professor of petroleum engineering at Texas A&M University. Mullins' father, William W. Mullins, was a University Professor at CMU and was elected to the National Academy of Science in 1984.