KristieAnne Reed, New CEO
Alumna KristieAnne Reed Takes the Reins at Jerry Bruckheimer Television
written by
Pam Wigley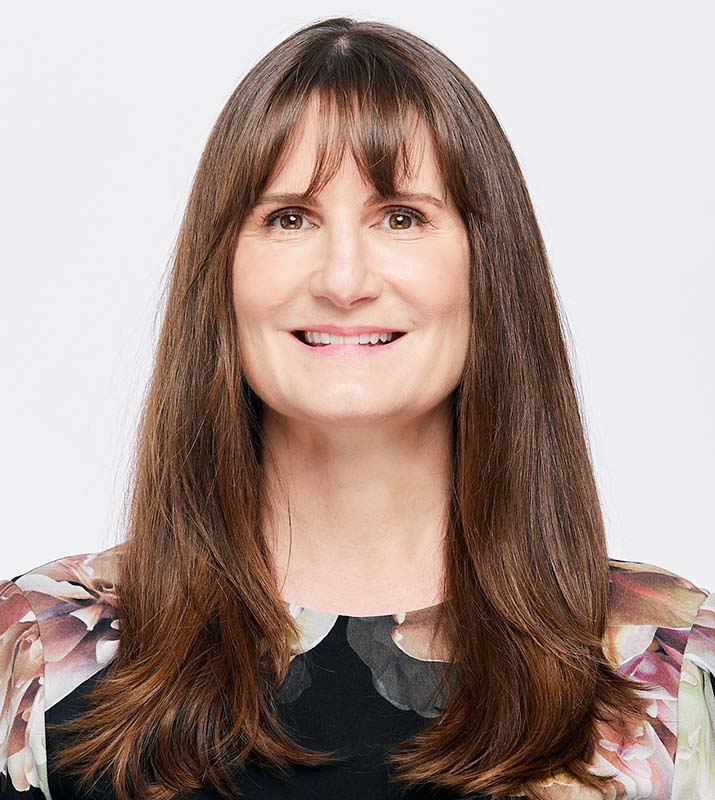 This summer, KristieAnne Reed was named CEO of Jerry Bruckheimer Television, an organization known for powerhouse hits like the "CSI" franchises and its spin-offs, as well as "Without a Trace" and "Lucifer." The School of Drama undergraduate (Directing, 1995) now serves as an advisory board member for the Master of Entertainment Industry Management degree program (a joint effort of the College of Fine Arts and Heinz College).
"I was really fortunate at the time [I graduated]," she said. "[Former faculty member] Don Marinelli helped me get an internship with a producer at Disney on a feature film. I realized that producing might be my forte."
Her work on the film earned her a full-time position, and Reed worked her way up from production assistant to production coordinator on several film projects. Her contributions as a production coordinator on the Nicolas Cage hit, "Con Air," for Jerry Bruckheimer Films, were key to her being noticed by Bruckheimer. She joined his team as his executive assistant and was promoted 18 months later to director of film production. She went on to work on blockbusters like the "Pirates of the Caribbean" and "National Treasure" film series.
She said she believes her work ethic and passion for storytelling — traits she shared with Bruckheimer — helped to create a bond between them.
"He is an incredible mentor. Our shared passions were definitely helpful to gaining a foothold in the industry. Plus, my experience at CMU helped to guide my passion. Jerry and I shared a vision for kicking down the door and getting things made."
KristieAnne Reed
Growing up in the Pittsburgh area, Reed said she always had an interest in the entertainment industry, something she called "a natural fit." As she grew older, she decided that working behind the scenes was more appealing. Directing seemed like the course of study that suited her best.
She graduated from Canevin Catholic High School, where she acted in school plays and set her sights on attending CMU. She was inspired to pursue her theater interests by Rita Yunker, the forensics coach at Canevin, and theater instructor Terry Lindsay.
"[Yunker] taught me so much about speech and communication — how to lose gracefully and how to win gracefully," she said. "Terri Lindsay directed the musicals and plays we did at Canevin."
A Canevin classmate, Matthew Stocke, also went on to CMU. Reed fondly remembers others from the Class of 1995, with whom she still keeps in touch, Christian Borle and Patrick Wilson, among them.
"We learned to develop a visual aesthetic there. Plus, at Carnegie, you learn every person's job as part of your training. Now, I find myself identifying with each person in the process because of that training. I do feel a connection with each department head as it translates to my professional experience."
KristieAnne Reed
She talked with pride about her work, including the upcoming "Fire Country" for CBS and the "Hightown" series on Starz, which focuses on an LGBTQ wildlife and fishery services officer played by Monica Raymund.
She occasionally returns to Pittsburgh and fondly remembers her time spent living in Shadyside while attending CMU. She works hard to achieve work/life balance, raising a son with her producer husband (they agree not to talk shop at home).
In addition to surrounding herself with talented people, Reed said her secret to success — and advice to current students and new alumni seeking their dream job — is simple: "Why not you? You've had the best education at CMU. You are completely prepared."
---
featuring the following:
image of KristieAnne Reed (pictured middle) with the cast of "Lucifer"