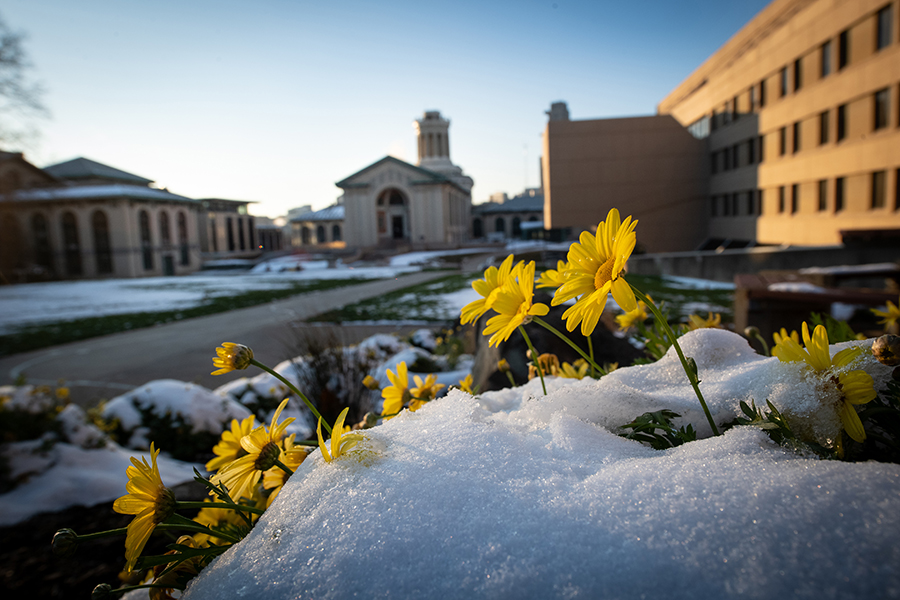 January 04, 2021
Student Mental Health and Wellness: A Guide for Family Members
Families across the world have had to rapidly adapt to evolving changes in daily life due to the COVID-19 pandemic. This transition, along with the ambiguity that accompanies these circumstances, has increased feelings of fear, anxiety, loneliness and/or isolation and general emotional distress for all. If you or your student have experienced any of those feelings, know that you are not alone.
While the holidays are often a time for community, connection and gratitude for family and friends, we recognize that they may have looked different this year. Welcoming in a new year during a pandemic likely feels unusual, perhaps even stressful and unsettling, and so it is especially important for us to center care for self and overall well-being at this time.
Self-care means balancing the demands and stressors of life with nourishing experiences, and understanding that you cannot "pour from an empty cup."
If you notice that your self-care scale is off balance, begin taking note of your current baseline for how you care for yourself. Then, think of one simple, specific, realistic self-care activity and make a plan for how you can regularly incorporate this activity or new skill into your life or daily routine.

Here are some suggestions for both you and your student to consider:
Create times for rest. Explore the Counseling and Psychological Services (CaPS) newsletter on the Power of Rest (pdf), which includes tips, a reading list and links to many restorative resources.
Be intentional about planning and scheduling time with friends and family you enjoy.
Set boundaries and know it is okay to say no.
Focus on what you can control.
Plan some physical exercise ahead of time, like taking a walk.
Create a routine for yourself. Do less, enjoy more.
Limit time on social media.
Try not to over schedule Zoom/Skype/Facetime calls.
When should you reach out to the University about your student?
We want our students to prioritize self-care, but we also recognize there are times that our students might reach a point of crisis, ranging from mild to life-threatening, obvious or subtle. If you feel your student is experiencing a psychological crisis, we recommend you take your concerns seriously and respond in a caring and immediate way. 

Counseling and Psychological Services (CaPS) continues to provide services to students and families during this time of anxiety and uncertainty and is a constant resource for the CMU community. For crisis and urgent concerns about student mental health, CaPS on-call services are available 24/7 at 412-268-2922.

If you believe your student is an imminent danger to self or others, call the CMU Police Department (CMUPD) at 412-268-2323. If your student resides off campus, call Pittsburgh Police at 911 (if calling from Pittsburgh area) or 412-255-2927 (if calling from out of town).

If it is not a crisis situation, but you are concerned about your student's well-being, unsure of where to turn or how to get them the appropriate resources, call Carnegie Mellon's Dean of Student's office at 412-268-2075. Staff within the department will provide guidance and get the appropriate resources involved.