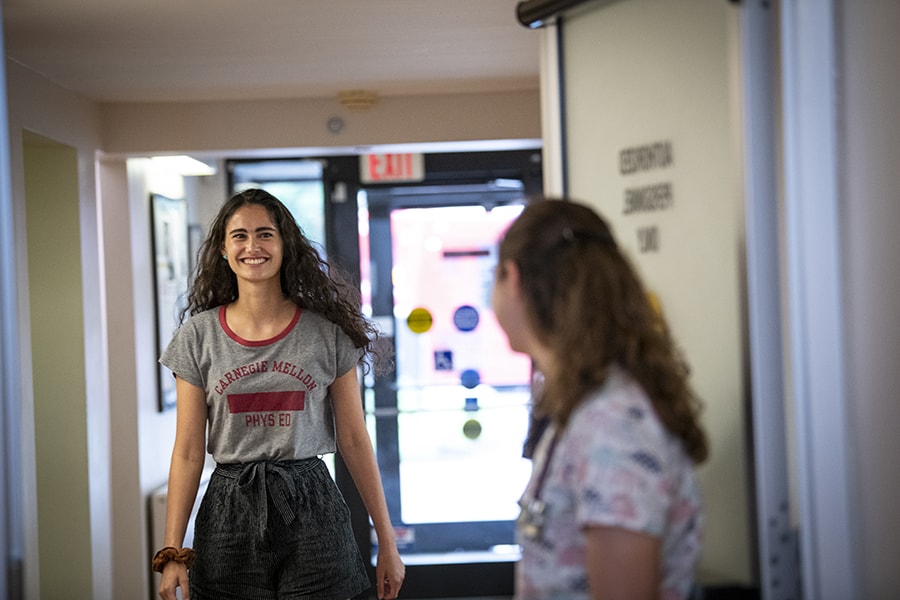 November 04, 2019
Campus Health Updates
Carnegie Mellon's Executive Director of University Health Services Beth Kotarski, DNP, CRNP, recently shared the following message with students.
Vaping Warning
Allegheny County Health Department has issued an alert about the negative health consequences of vaping. The Centers for Disease Control and Prevention (CDC) has determined that vaping, or use of e-cigarettes, is unsafe for young adults, and therefore suggests avoiding the use of all vape products, including e-cigarettes and vape pens. Recently, vaping has been responsible for the deaths of young adults who have inhaled the heated liquid substance directly into their lungs. This is a potentially life-threatening practice.  Learn more 
Flu Vaccinations
University Health Services (UHS) is once again providing flu vaccination appointments for students. Widespread flu vaccination reduces the risk of spreading the disease. By taking the time to vaccinate against flu, students do their part to protect themselves and other community members who might be vulnerable to flu due to chronic health conditions
Simply put, the flu vaccine saves lives.
Student vaccine appointments are plentiful and vary over the fall semester to allow for maximum access to vaccination services.
To make a flu shot appointment online, student can simply log onto their SIO and go the Health Connect link to schedule. They may also call University Health Services at 412-268-2157 or walk in during our regular business hours for information.
UHS is located on the first floor in Morewood Gardens E Tower.