Family Weekend is October 14-15, 2022
Family Weekend
Family Weekend brings together undergraduate and graduate students, families and friends for several days to experience the vibrancy of the Carnegie Mellon campus. Family Weekend will offer a robust schedule which includes academic programming, exhibits, student performances, building tours and other special events.
View the Schedule on the Events at CMU App 
The schedule on this page is an overview of the Family Weekend schedule. The full Family Weekend schedule will be available in the CMU Events App, which you can download from the App Store or Google Play. The full schedule will be available on the app on October 1.
How to Download the CMU Events App
Download "CMU Events" from the App Store

 or 

Google Play

.




Then, make sure to select Family Weekend 2022 as the event.
Family Weekend Schedule Overview
Friday, October 14, 2022
Afternoon: Check-in, Neighborhood Welcome Events, and the President's Welcome Address
Evening: Student organization events and performances
Saturday, October 15, 2022
Morning: Check-in followed by campus tours and academic sessions
Afternoon: Breakout sessions, Scotty Saturday events
Evening: Student organization events and performances
Family Weekend Featured Events
Family Weekend President's Welcome Reception
Friday, 4-5:30 p.m.

Join President Farnam Jahanian and members of the University Leadership Council as we welcome parents and family members to campus. Refreshments will be provided.
Highmark Center for Health, Wellness, and Athletics Beam-Signing 
Saturday, 2-4pm

Family members will have the exciting opportunity to explore the designs and construction of our new Highmark Center for Health, Wellness, and Athletics buildling, including a beam-signing event where students and families can become part of the building's history.
Meet the Colleges—Academic Sessions
Saturday between 11am-2pm
Families and students will have the opportunity to meet and engage with faculty and staff, deans, and advisors of their particular colleges. 
Chili Cook-Off
Saturday, 12-2pm

Students, alumni and families can join us for the tastiest competition on campus—the annual Chili Cook-Off!
The Festival on Scotty Saturday
Saturday, 3-6pm
Scotty Saturday is a day where the CMU community comes together to celebrate their Carnegie Mellon pride through a series of events during Family Weekend, including a showcase of student talent, spirited activities, student groups, free food, and CMU swag! Wear your most spirited Carnegie Mellon gear on this day to show your school spirit!
Ticketed Events
Friday
Saturday

AcaPittsburgh
AB Films: High School Musical
Noche Latina

Scotch'n'Soda's Benefit Cabaret
Diwali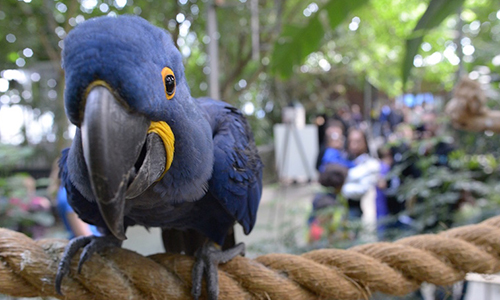 Explore Pittsburgh
We encourage students and their families to use this time together to explore the city of Pittsburgh and learn why it's consistently been ranked among the Most Livable Cities in the United States.