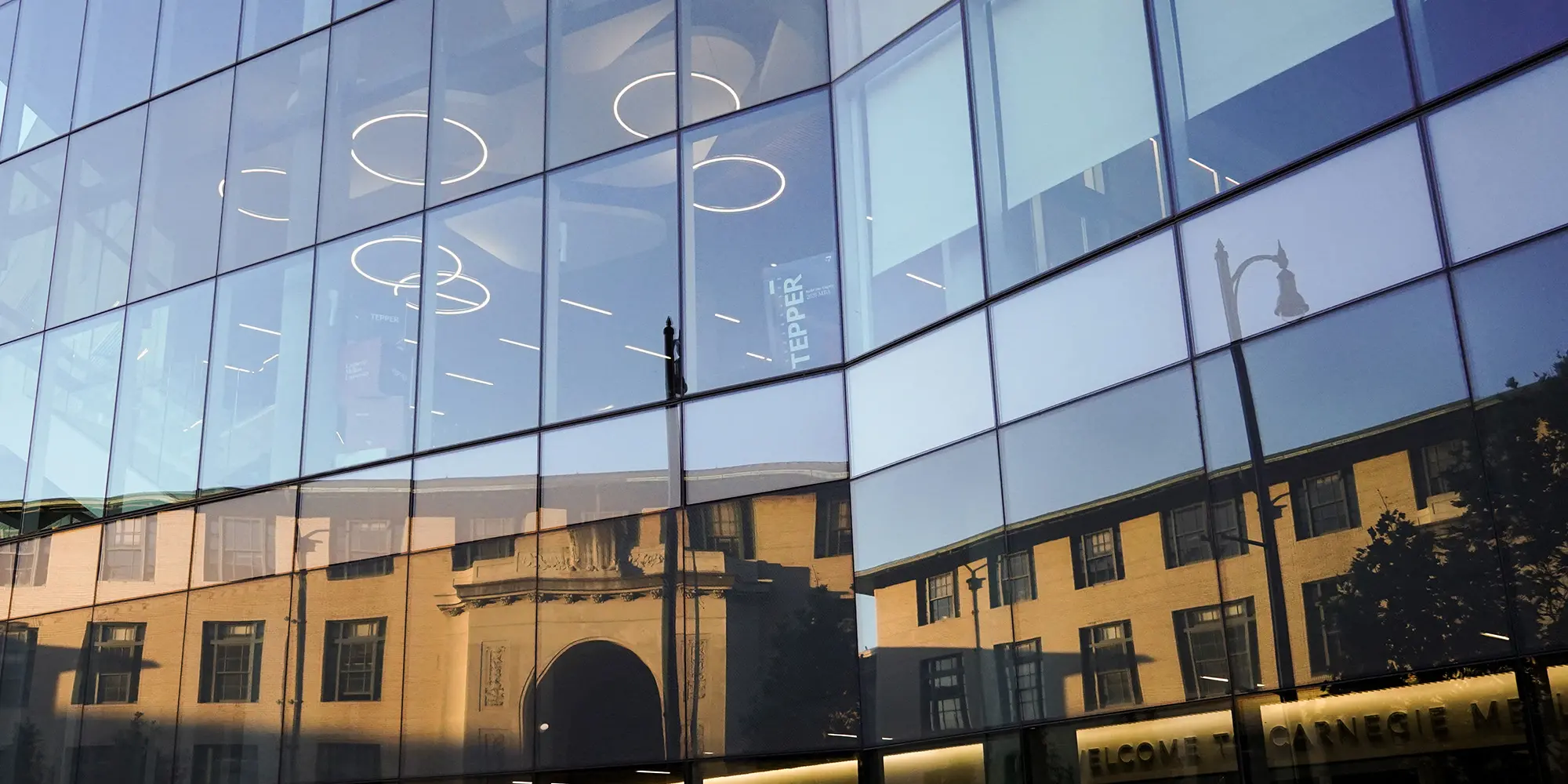 May 15, 2023
Carnegie Mellon Elects New Trustees
New Recent Graduate Trustees bring valuable perspective to CMU
Media Inquiries

Name

Peter Kerwin

Title

University Communications & Marketing
At its annual meeting on May 13, Carnegie Mellon University's Board of Trustees unanimously elected six alumni as new voting trustees: Gloria Chen, Ted Decker, Charles Evans, Thomas Healy, Jewell Parker Rhodes and Shalini Ray. Healy and Ray will be the university's first recent graduate trustees, a new category of trustee. The trustees' terms will begin on July 1, 2023.
"Carnegie Mellon is thrilled to welcome these accomplished visionaries, thought leaders and change-makers to the Board of Trustees," said Farnam Jahanian(opens in new window), president of Carnegie Mellon. "Their exceptional leadership and commitment to excellence are invaluable additions to the CMU community. We look forward to the many ways in which they will help accelerate the pursuit of our institutional mission to impact society through scholarship, innovation and creativity."
The appointment of two recent graduate trustees reflects the value the Board of Trustees places in having participation in its discussions from alumni whose voices reflect their own campus experiences. The board approved an amendment to the university's bylaws designating that two of its voting trustees shall be recent graduate trustees — defined as someone who earned their CMU degree between 5-15 years ago — to serve one term of four years.
The board also welcomed Laurie Weingart(opens in new window), the incoming chair of the Faculty Senate, as an ex-officio trustee. Ex-officio trustees are appointed as voting members of the board of trustees by virtue of their office in accordance with board bylaws
Laurie Weingart is the Richard M. and Margaret S. Cyert Professor of Organizational Behavior and Theory in the Tepper School of Business. She has previously served as interim provost and chief academic officer; and as senior associate dean — education, and director of the Accelerate Leadership Center within the Tepper School. Weingart is coauthor of "The No Club: Putting a Stop to Women's Dead-End Work(opens in new window)." Her research examines collaboration, conflict and negotiation, with a focus on how differences can both help and hinder effective problem-solving and innovation. Weingart is replacing Neil Donahue(opens in new window), Thomas Lord University Professor in Chemistry, who has served as Faculty Senate chair since 2021.