MIIPS Degree
Work alongside talented engineers, designers, and business professionals, learning to tackle complex problems and create breakthrough products and services.
Program Features
9 months (August-May)
Ideal for candidates looking to build skills in an accelerated format
Part-time option available
Curriculum Requirements
The MIIPS curriculum requires students to complete a minimum of 102 units of course work over two semesters, Fall & Spring.
Students can complete a maximum of 60 units during the fall term & 48 units during the spring term.
At least 18 units of the total must be used toward electives relevant to the product development process and be approved by an advisor. This includes 6 units of electives completed within the Integrated Innovation Institute (49-xxx).
In order to work with industry sponsors during in the degree-required Integrated Product Development capstone course, signing contractual terms regarding intellectual property and non-disclosure agreements may be required to complete the course project.
All coursework must be completed with graduate level courses.
Students must have a minimum QPA of 3.0 to graduate.
For additional details regarding degree requirements, review our full Graduate Student Handbook.
Kira Mulshine (MIIPS '18) took a risk: She left her human resources job in New York City to move to Pittsburgh and join the Integrated Innovation Institute, where she would gain new expertise and pivot to a new career path. She and her colleagues developed MoodRing, a product they created in their Internet of Things course and have since pursued patenting. After graduating, Mulshine moved back to NYC to begin her product management career at IBM.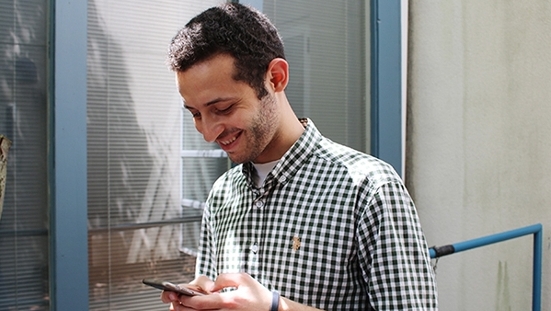 A mechanical engineer from Egypt, Mohamed Soliman (MIIPS '18) applied his Fulbright Scholarship to join the Institute and gain interdisciplinary skills and industry insights. Mohamed learned industrial design and business skills that complemented his technical background, pivoting his career from engineering to product management. As a graduate, Soliman is working as a Product Manager in Dubai.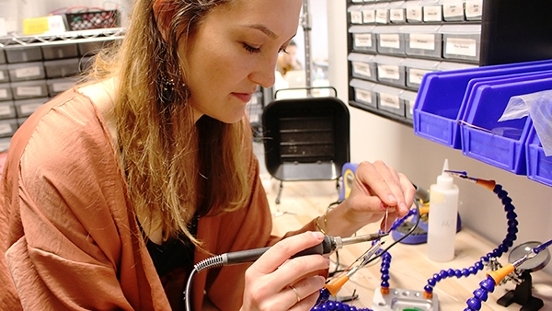 Chelsie Corbett (MIIPS '18) left the healthcare technology industry to join the MIIPS program, where she gained skills in user research and product development to turn her ideas into physical products. She founded the Futurist Club to engage interdisciplinary collaboration to address the upcoming challenges of humanity. Now that she's graduated, Corbett intends to start her own business.