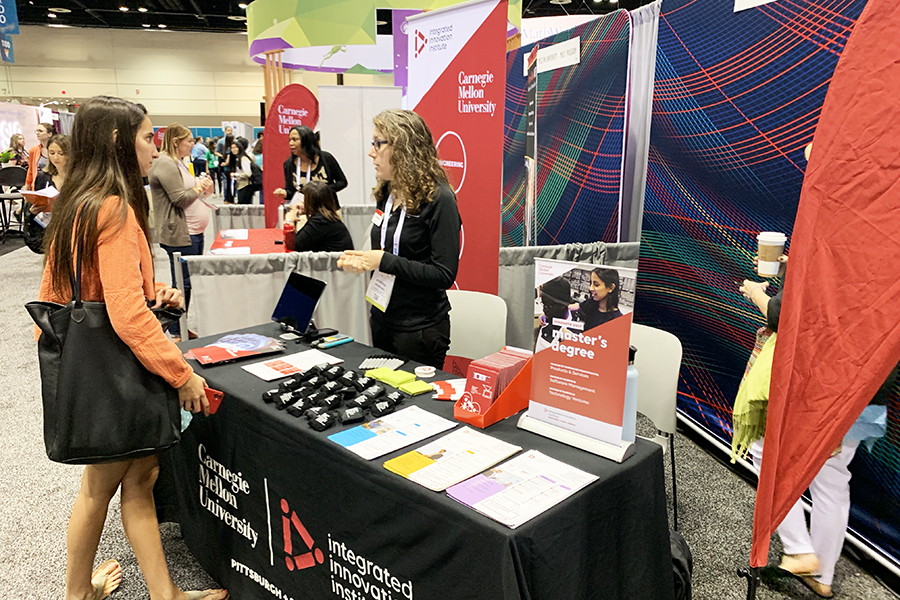 October 16, 2019
An Inclusive Celebration: Grace Hopper 2019
In a sea of tech giants like Facebook, Google, and Amazon, the Carnegie Mellon tartan stood out. The 2019 Grace Hopper Celebration (GHC) brought together seven Carnegie Mellon departments as well as hundreds of technology organizations and over 25,000 attendees. Carnegie Mellon made its presence known with a block of booths representing various departments, including the Integrated Innovation Institute. Students, faculty, and staff attended GHC to learn more about the niches of the tech industry, pass out business cards, and meet the technologists interested in joining the Institute. The event brought together students from both of the Institute's campuses, a unique opportunity for students who may have otherwise never met.
One of the attendees, Eileen Wang (MIIPS Advanced Study '20), is a current student with a background in data science and e-commerce. Seeking opportunities for internships, Wang spent time at the career fair, meeting financial services companies such as American Express and BlackRock to learn how organizations could utilize the skills she's developing and refining at the Institute.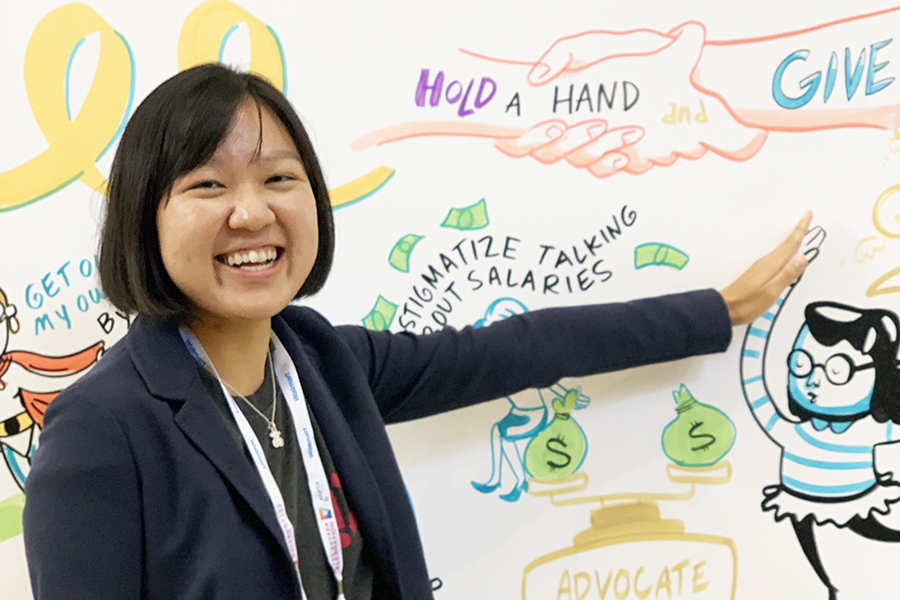 Eileen Wang at a mural for Grace Hopper
"I'm from a business background. I may not be an engineer, but I can speak the language," she explains. At Grace Hopper, she attended sessions like Bringing a Customer Mindset into the world of Machine Learning and Artificial Intelligence. "I'm curious to learn how might we effectively consider customer intentions when conceptualizing different models."
Raquel Perez (MSSM '20) wasn't intimidated by the thousands of attendees; in fact, she was inspired by them.
"Being a Latina in tech can feel isolating," says Perez, who had attended seminars concerning inclusion in tech. "I'm excited to see other women and Latinxs at GHC and to hear stories of how they were able to find their voices in such a predominantly male dominated field."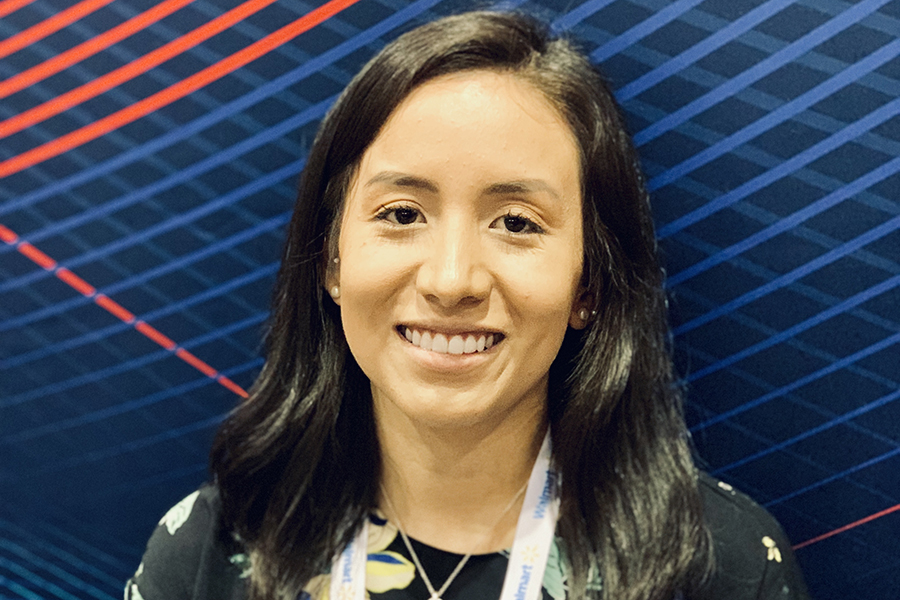 Raquel Perez (MSSM '20) at the iii booth
Wang also notes how empowered she felt at the end of the week: "I came here to find out what a woman leader looks like in the tech industry, and I was incredibly inspired by everyone I met. I have learned from GHC that there are actually many ways to be a woman leader. And that my leadership will be about building an inclusive community."