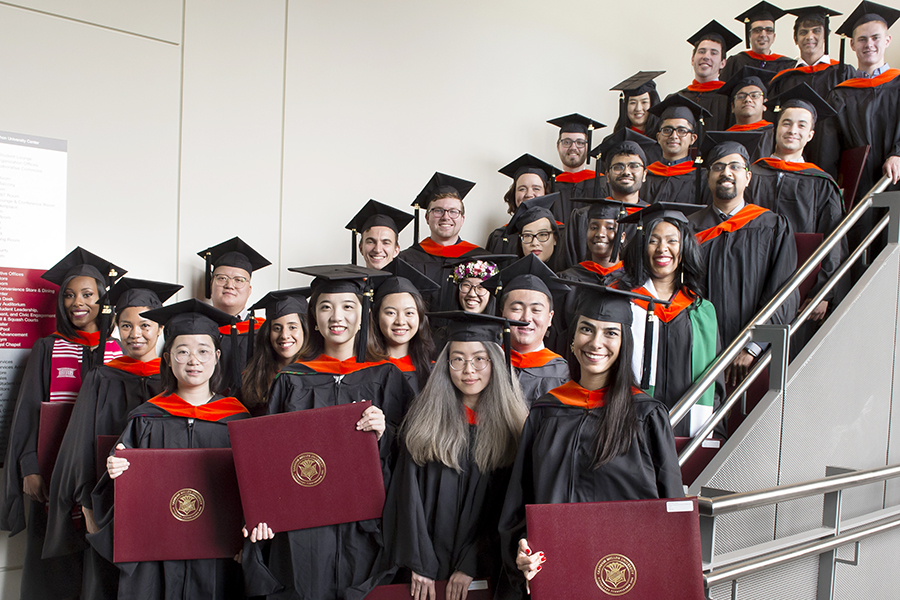 May 23, 2019
Future Makers Class of 2019
"By learning how to create value, you've learned something not only practical but also deeply meaningful: creating good for others in our world," Dr. Peter Boatwright, Director of the Integrated Innovation Institute, shared with the crowd of students, their friends and family, and faculty and staff of the Institute.   
On May 17, twenty-seven students received their diplomas in Master of Integrated Innovation for Products & Services or Master of Science in Technology Ventures at a ceremony in the Cohen University Center. The diploma ceremony included speeches from graduating MIIPS and MSTV students as well as remarks by a MIIPS alumna.
"You have already been pushed into the rabbit hole," said Garima Srivastava (MIIPS '16), Senior Associate Design and Innovation at Goldman Sachs. "Now the role you have to play for yourself is both that of Alice and the Mad Hatter. So be as lost as Alice and as mad as the Hatter. Write your story, design your path, and believe in your ability to create." 
Two students were recognized for their exceptional leadership and academic mastery. Vanessa Manz (MIIPS '19) received the Change Maker Award; she was a high-achieving student and was devoted to investing in those around her and helping her classmates advance their abilities. Lex Schindler (MSTV '19) was awarded the Student Leader Award. Soon after joining the program, he had initiated the Entrepreneurship Club, creating opportunities to motivate his peers and collaborate with other campus partners. 
As one of the final events of the Institute's fifth anniversary year, the diploma ceremony was a celebration of the Future Makers Class of 2019: a group of engineers, designers, and business professionals devoted to solving real-world problems. 
Future Maker reflections
"I came to CMU not knowing what to expect. I could not have imagined the bonds that I would form with marathon runners, frisbee all-stars, badminton champions; with engineers from India, designers from China, business people from Malaysia, Korea, Kuwait, and Dubai; musicians and actors from Turkey. I believe that this interdisciplinary or even non-disciplinary approach is the future. When you have a room full of engineers, well, you have a room full of engineers. They will solve a problem completely differently than a room full of MBA's or a room full of designers. But when you put them together, and you work to solve a problem for people, about people, and through the eyes of different types of people, not only do you solve that problem better, but you can make a difference doing it."
Matthew Dworman (MIIPS '19), Student Speaker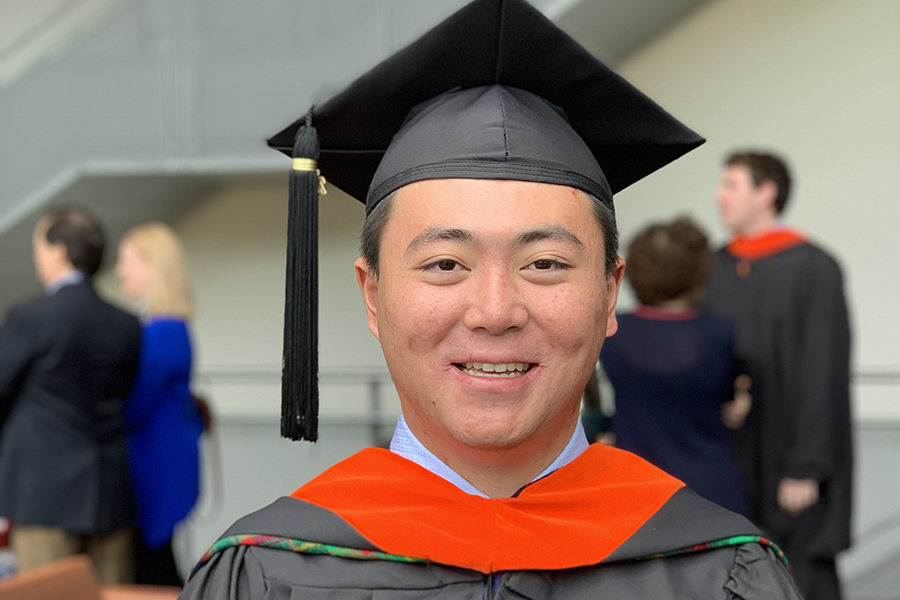 "My sincere wish for all of us is to sustain the energy and vision we have now so that we can make our own game plan to reach our individual horizons. Congratulations, to us all for completing such a big milestone in our lives. There is one message I'd like to leave you with today, by my favorite band Coldplay. That is: 'Each one of us has an adventure of a lifetime, we are youths with a head full of dreams, keeping transforming yourself to become a better person, and you will see a beautiful sky full of stars'."
Shuhan Yang (MSTV '19) Student Speaker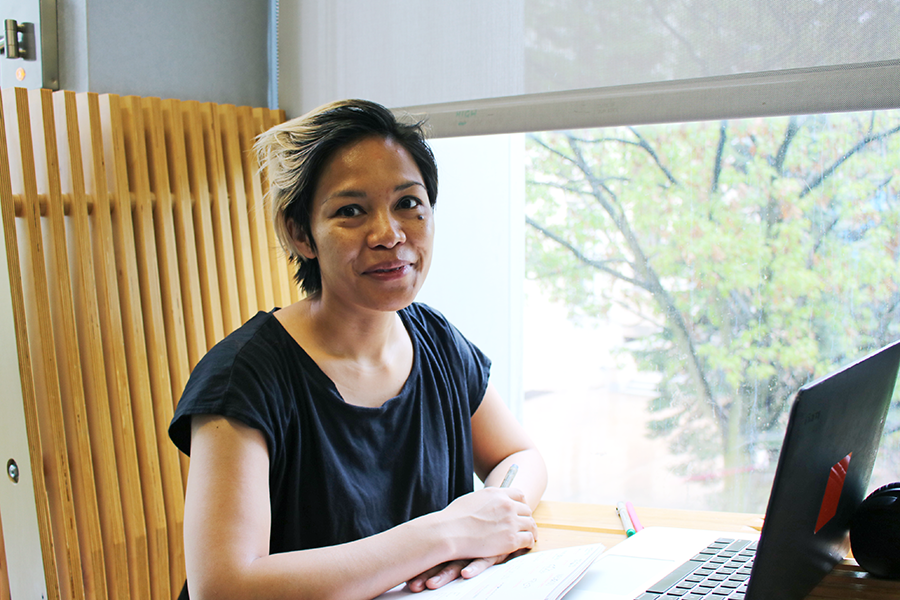 "Early on, I was surprised by my cohort's enthusiasm and maturity. Even though many were just beginning their careers, everyone had a clarity of vision and immense energy to pursue their dreams. I learned how fun, dynamic, and educational it was to be working together with such passionate people very different expertise. I was given a better understanding of how business and engineering engaged with design and how they were all mutually reinforcing and beneficial in solving ill-defined ambiguous problems successfully. Now that I'm graduating, I hope to solve problems in the healthcare and wellness startup space, working in close collaboration with engineering, the sciences, business, and other design disciplines. I'd like to take my experience with iii out in the world and synthesize it with my own working methods for better question-finding and solution-making."
Chi-Chi Bello (MIIPS '19)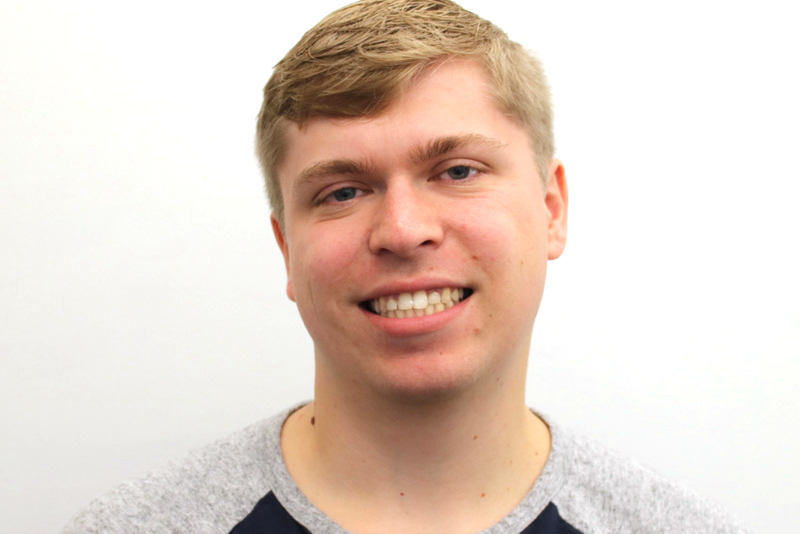 "Through MSTV, I learned that I am more capable than I had ever realized.  From leading group presentations with my peers to leading focus groups full of strangers to leading a nascent startup company throughout the year, I have learned that I am capable of being able to lead and communicate and grow in new and unexpected ways; I attained a true degree of leadership and entrepreneurial acumen. After graduation,  I want to solve two major issues - one science-y and one humanity.  For science - as someone with a background in Materials Science & Engineering - I have always been fascinated by the energy industry and hope to solve problems regarding renewable energy, new forms of battery technology, and true innovation in a field of study that will impact billions of lives.  For humanity - I have spent the past year working on a startup project concerned with 'breaking the wheel' and reinventing the hiring process - particularly for students - and I want to continue to solve this problem as it continues into the future."
Nicholas Latwis (MSTV '19)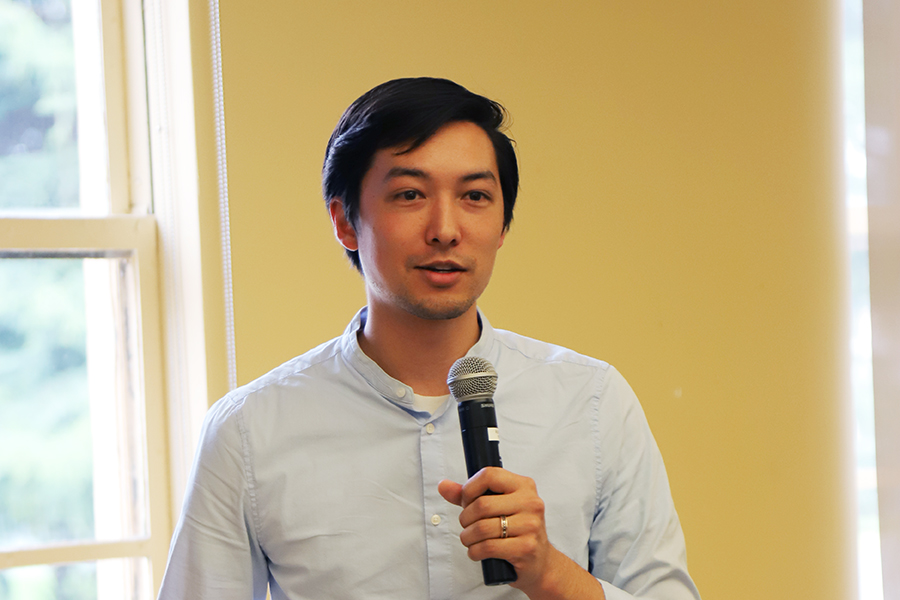 "I'm drawn to flexible, undefined roles; I want to avoid being pigeonholed. I would like to be in medical devices, specifically prosthetics, because I have a strong background in a technical field that can directly impact medical devices and prosthetics, and I also want to put myself in a place where I can be using what I've gained and directly help people and change their lives. You're able to offer someone this instrument and then they can take off with it."
Lex Schindler (MSTV '19), Student Leader Award winner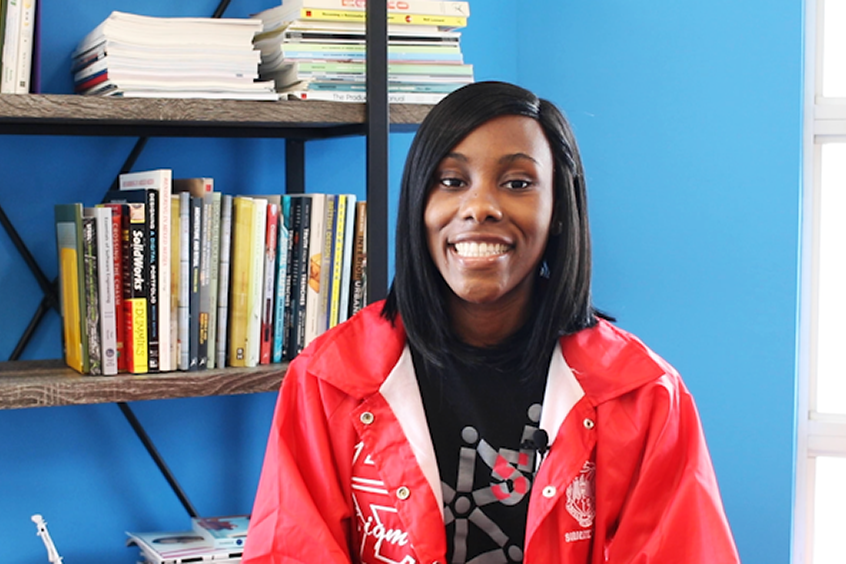 "Being in my cohort and with my classmates was like an education in itself. Everybody comes from different career backgrounds, educational backgrounds, and they also come from all over the world. I think that no matter where you come from or where you are in the world, when you're around people from different backgrounds, they'll bring different things to the table and you'll have something to learn from each person. After graduation, I want to solve problems in aviation safety, so I'm moving to Seattle to work in Boeing. It combines my interests in engineering and innovation as well as my passion for consumer safety."
Kasandra Price (MIIPS '19)