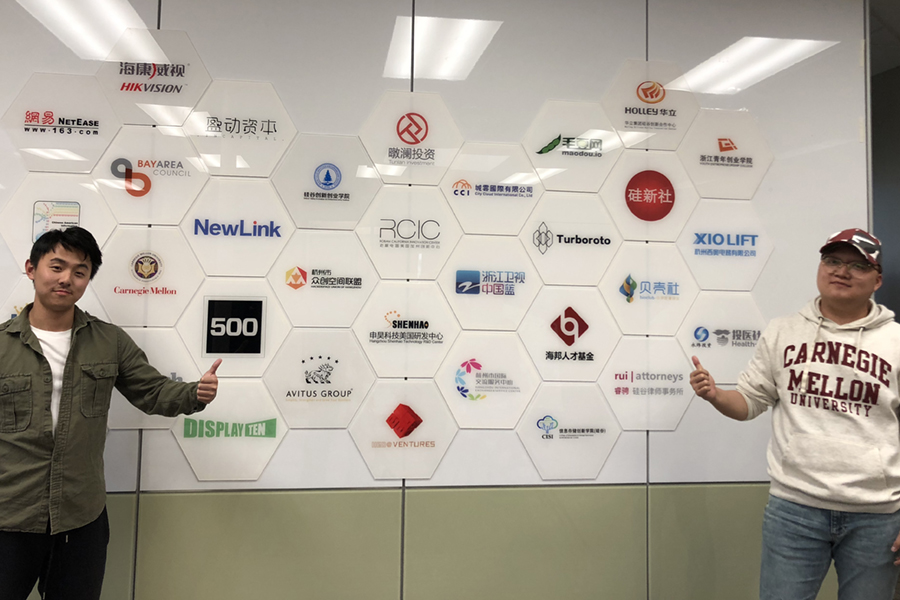 Internship Insights: Experiential Learning in Industry
By Elizabeth Donaldson edonalds(through)andrew.cmu.edu
What did you do over summer vacation?
Students from the Integrated Innovation Institute joined start-ups. They analyzed the market. They tested product features. They designed user experiences. They met their mentors. For many of the Institute's degree options, the summer internship experience is a graduation requirement and an opportunity to apply skills in real-world environments, gaining practical experience to enrich their education and advance their career. 
iii Internship Insights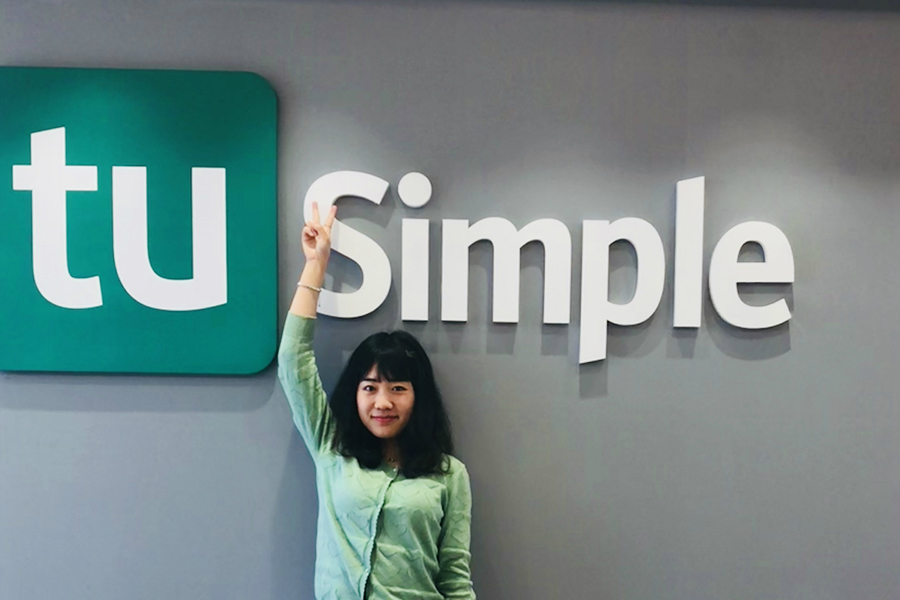 Mia Zheng (MSSM '18)
Project Manager Intern, TuSimple
"I am in charge of tracking some engineering projects which apply the algorithm to self-controlled truck, including object detecting, data importing, simulation testing. I make the road maps, release plans, and iteration plans for these projects with the tech leads, then ensure the implementation. Self-driving is really cool; I love all the high-tech industries like autonomous vehicles, robotics services, and drones, which are configuring their technologies around human wants and needs."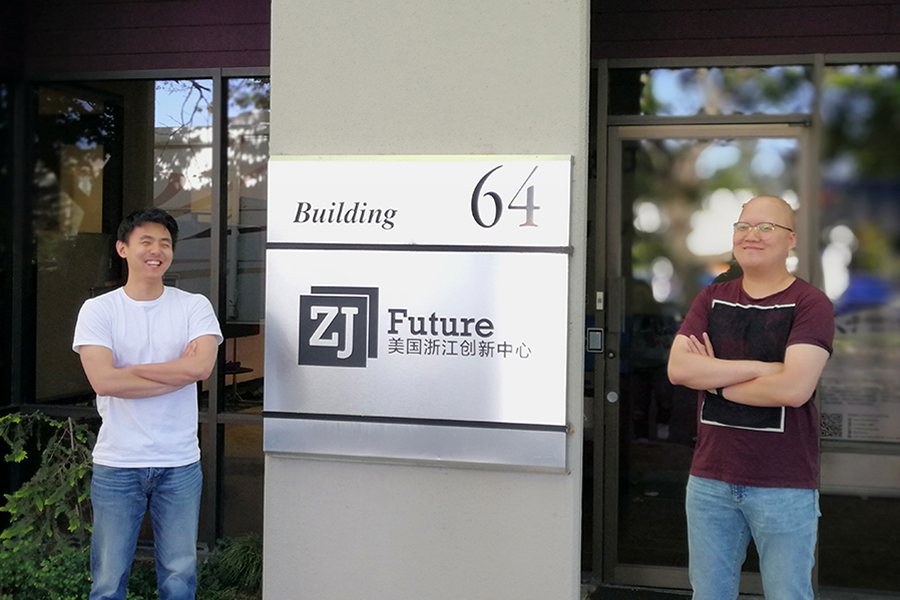 Zhenyang Li and Dong Qin (MSTV '19)
Venture Associates, ZJ Future
"I am interning in ZJ Future as a Venture Associate. My responsibilities include industry research and business analysis, working with company's members to determine business requirements and priorities, and analyzing the corresponding investment environment in China for particular enterprises. I am working on some reports related to technology analysis and market analysis. I also search and analyze some promising startups for an International Startups Competition conducted by ZJ Future."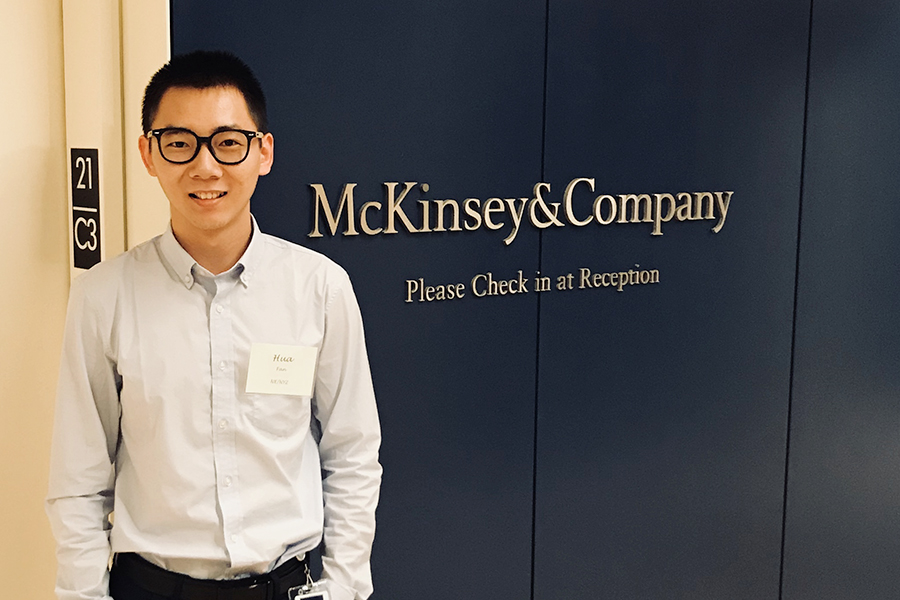 Hua Fan (MIIPS '18)
Experience Design Intern, McKinsey
"I help clients create professional and engaging digital experiences, including apps, websites, and data visualizations. Digital McKinsey is a fantastic place to work as a designer since it's a mix of traditional consulting and digital practices. We embrace the idea of human centered design and agile approach to help clients create the best products possible. Working as a hero behind the scenes is a very exciting new experience."


Prasen Shelar (MSSM '18)
Product Manager Intern, Demisto
"The work culture here is just amazing. I have more responsibilities and opportunities, and I'm recognized—even for my failures! Demisto's one of the hottest startups with amazing people around to guide me. As a Product Manager on the Platform and Partner Integrations, I'm a technical product owner of Demisto's Integrations Architecture, ensuring hundreds of integrations work together seamlessly and answer top use case requirements… I work with companies across the security industry to ensure Demisto is able to leverage and execute use cases of the 3rd party products and services efficiently."


Sangy Shrivastava (MSSM '18)
Product Manager Intern, Walmart Labs Global eCommerce
"My experience as a Product Manager intern at Walmart Global eCommerce has been extremely captivating and precisely what I aimed for! The opportunity and exposure that I received at Walmart eCommerce—to define and manage all the end-to-end aspects of a product—is simply refreshing. Working on products focused on personalization strategy has been the most enriching experience of my internship. It enabled me to gain a very different perspective on what makes a product worthy of customer loyalty. Although everyone knows Walmart as the Fortune #1 company, it has been pleasantly surprising to see the immensely open and collaborative community for such a large organization. This cultural immersion has been equally rewarding for my personal development."


Gokul Suryamurthy (MIIPS '18)
Mechanical Engineer Intern, Velocity Robotics
"I am working as a mechanical engineering intern at Velocity Robotics this summer. My responsibilities include the design and development of a couple of sub-systems of our product. Through my time here, I hope to gain real-world experience of rapidly iterating and prototyping through the design phase as we continuously test it out with our customers to enhance their experience with the product while also helping us nail our detailed design decisions. Velocity is an internet of tools company focusing on the construction industry where the potential for innovation is huge and completely untapped yet. And with the way the company has been gaining traction and been shaping up, it makes every day work all the more exciting and fun!"


Riah Sathe (MSSM '18)
Global Product Manager Intern, Expedia
"Working as a Global Product Manager Intern at Expedia has been everything I had hoped for!  As a part of the eCommerce platform product and strategy team, I work on the technology that forms the core of Expedia's business, powering all Expedia brands. I love working here because it is fast-paced, innovative and truly global! I work to cater the needs of users worldwide and that has helped me grow not only professionally, but also personally. I was always interested in the travel industry and I wanted to work in a consumer product role at the intersection of tech and travel. My learnings at CMU and my experience at Expedia has opened so many doors and I am very thankful!"


Sarah Georges (MSTV '19)
Investment Associate, Button Capital
"I am an Investment Associate at Button Capital. It is my responsibility to meet with startup companies and perform technology and market research as well as a general due diligence on the company. I like the fact that I get to be on the other side of the table. I really enjoy talking to people and getting to know them. The venture capitalist realm is all about strategy and what surprises me is that you take a lot of time crafting your strategy in order to be the most successful. What drew me most to my internship was my boss. He is not only extremely intelligent but also willing to invest the time and resources into me to ensure that I get the most out of this internship."


Amol Patil (MSSM '18)
Product Manager Intern, CarDash
"I lead the Product team here at CarDash. I work with all the stakeholders and leadership for Product strategy and implementation. Currently, we are in the process of launching a new product this summer and all company efforts are focused on that. This internship gave me a direct exposure to product roles all the way from strategy to implementation, getting early user feedback, and the process of achieving a product-market-fit."


Dhatri Misra (MSSM '18)
Product Management Intern, Coupa
"Within the first one hour of starting my internship, I had concluded that I would love to work at Coupa for a long time! The internship is designed to help me work on a variety of job areas and mentorship is solid. I am really loving the Market Research Document and Data Analysis since both of these are pure exploratory projects. I have worked on almost every major key resource area that Product Managers work on: creating market research documents, planning features for product released, performing data analysis to gain end-to-end insights, and attending meeting and keeping up with sprints."