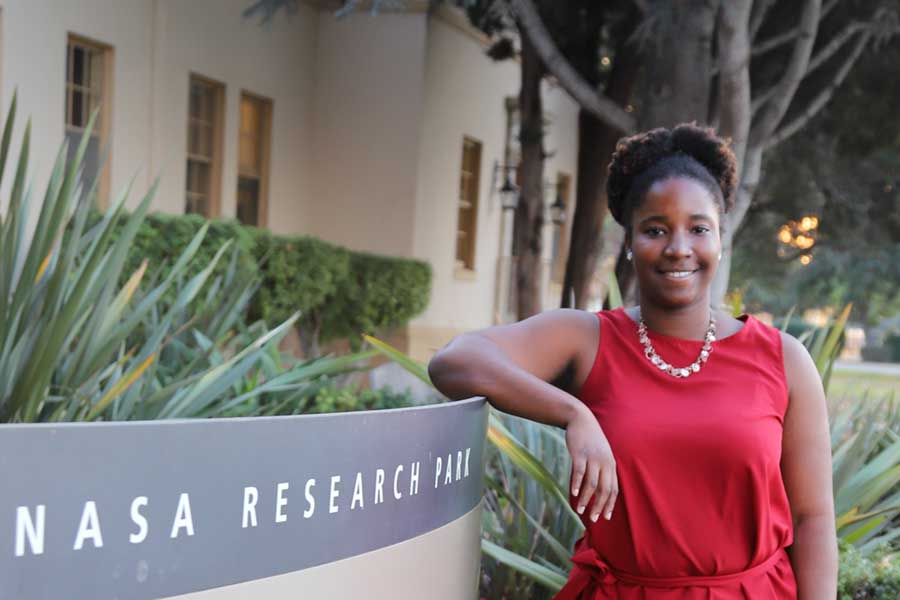 November 20, 2018
Future Maker: Sarah Georges
"In five years, I want to innovate healthcare and make it more affordable and available to everyone," says Sarah Georges, a M.S. Technology Ventures student with a background in mechanical engineering and biology. "I want to make changes on a macro-scale." 
Georges grew up in a family of nurses and has always been interested in healthcare and medicine. When she realized she would rather be an engineer than a doctor, she joined the Master of Technology Ventures dual-degree program, where she could explore the mechanical engineering of medical devices and gain the business acumen necessary to sell products. 
"I knew Silicon Valley would be a great place for me, it's the center of innovation," says Georges.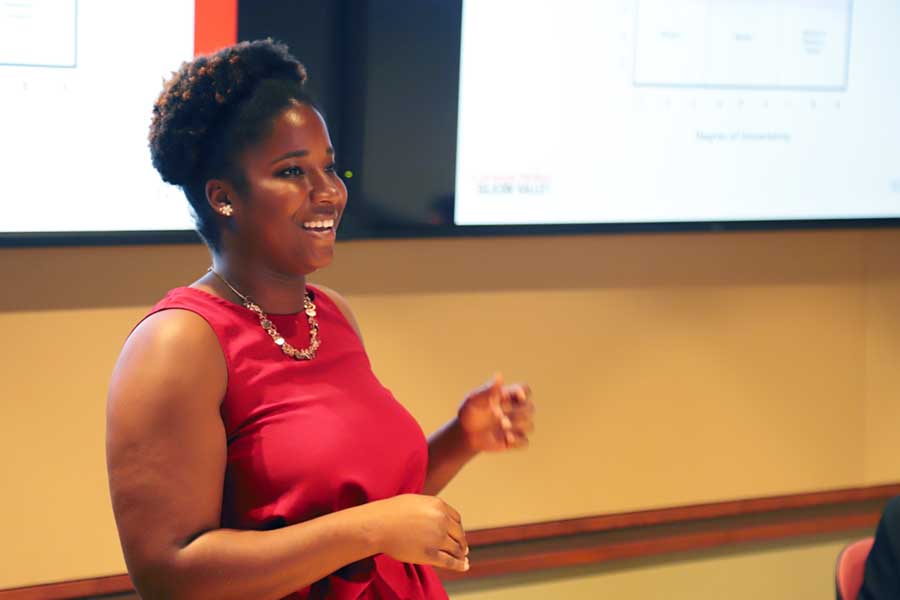 Since coming to Silicon Valley, she's met entrepreneurs, engineers, and doctors, and has connected with mentors of all backgrounds. Over the summer, she worked at healthcare investor Button Capital as an Investment Associate before being promoted to her current role, Business Development Manager.
"I knew nothing about venture capital, but my boss, Dr. Fung, really invested in my growth. Button only invests in healthcare start-ups, so I've been able to get a good look at the market and see where I'd want to be in the future. Now, if I ever want to start my own company, I'll know what to do and how to sell myself because I've been on the other side of the table," Georges says.
The experience at Button has given Georges a glimpse of what's happening and what's possible in the the field of healthcare.
"The industry is already changing so much. Before, it wasn't so customer-centric, but the model is changing, so point-of-care testing and diagnostics are adapting to customer needs and wants. I'm really excited to see how hospitals will adopt this new model of care. Everyone needs to go to the doctors and it's critical that these processes get straightened out."
As Georges prepares for the new landscape of healthcare, she considers, too, the increased collaboration between doctors and entrepreneurs and the introduction of new technology. 
"We'll be seeing a lot more AI. I'm personally very interested in intuitive surgical robots that conduct minimally invasive surgeries," she says. "I'm also interested in improving innovation in women's health. Historically speaking, healthcare for women has always lagged behind."
Georges accredits a lot of her success and aspirations to the network she's built over the years. 
"I've met some wonderful people who have been helping me along my journey. My mentors have helped me with everything from salary negotiations to understanding and navigating my career. They've helped me eliminate the air of doubt and feel more confident," Georges says. "In the future, I'd like to inspire underrepresented black and Latino people, especially women."