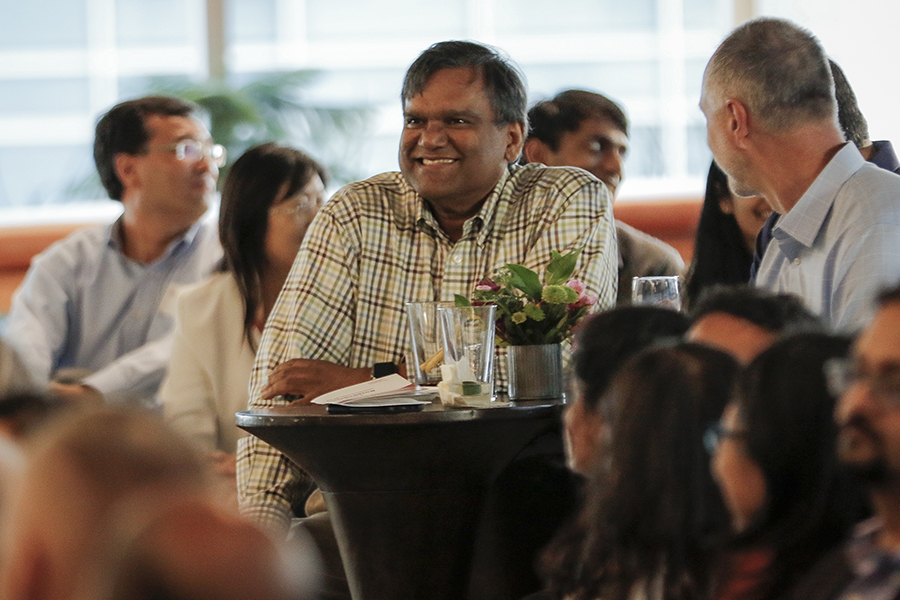 August 16, 2018
Fifteen Years of Software Management Innovation
By Elizabeth Donaldson edonalds(through)andrew.cmu.edu
"In 2003, 'uber' was just a word."
Gladys Mercier, Program Director of the Master of Science in Software Management program, addressed over one-hundred alumni at Salesforce East on Saturday, August 11. Mercier's address was the first of many at the Software Management's 15th anniversary event, organized to celebrate the program's powerful community of innovators and reflect on how much the degree—and the world—have changed since its launch.
One of the first degrees offered at Carnegie Mellon's Silicon Valley campus, the M.S. Software Management program has expanded, changed names, and refined its focus since its inception in 2003. The program now boasts over 400 alumni—leaders who are shaping the software industry in the Bay area and beyond. The August 11 event reunited alumni with their former classmates and professors for an evening of celebration and conversation.
Ana Pinczuk (MSSM '10) later took the stage as the evening's Distinguished Speaker. Pinczuk, recent President and GM of Hewlett Packard Enterprise, also invited the audience to think back to 2003 and recall the technologies of the era.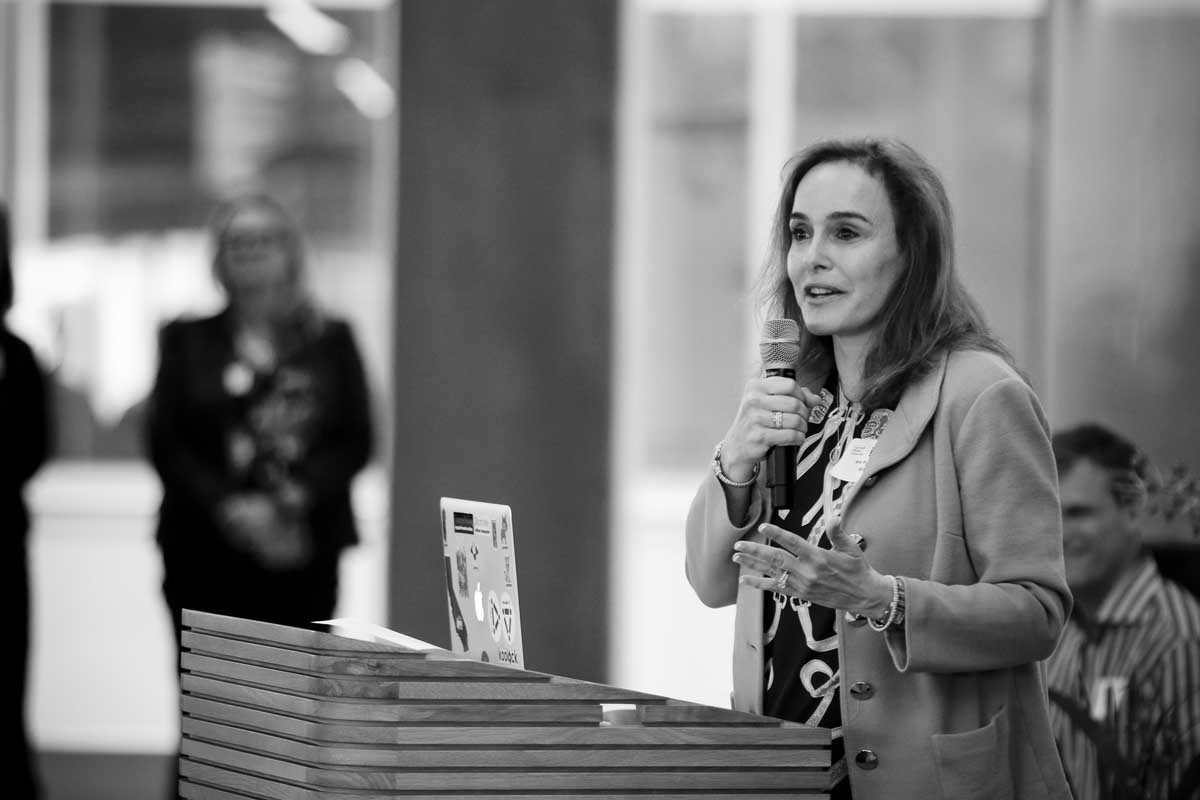 Distinguished Speaker, Ana Pinczuk, at the 15th Anniversary event
"When Friendster launched in March 2003, it was pretty much the only game in town. Time named it one of the '50 Coolest Websites of the Year' in 2004," Pinczuk noted that the year's hottest companies included Microsoft, Intel, Walmart, and Exxon Mobil. Now, the front-runner companies include Amazon, Apple, and Facebook—all companies revolutionized by advances in technology: "That shift was enabled by software."
"In 2003, the CMU program was born, and it was prescient," Pinczuk explained how the M.S. Software Management program, positioned centrally in Silicon Valley with an integrated curriculum, introduced concepts like agile development years before they became widely prevalent in the industry.
The conversation about software management innovation continued when Nilesh Jain (MSSM '09), Francis Kurupacheril (MSSM '13), Padma Murthy (MSSM '13), and Jarek Wilkiewicz (MSSM '09) led a panel discussion about the state and future of product management. The alumni represented companies like Palo Alto Networks and Google as product and program managers, each with their unique professional backgrounds and experiences.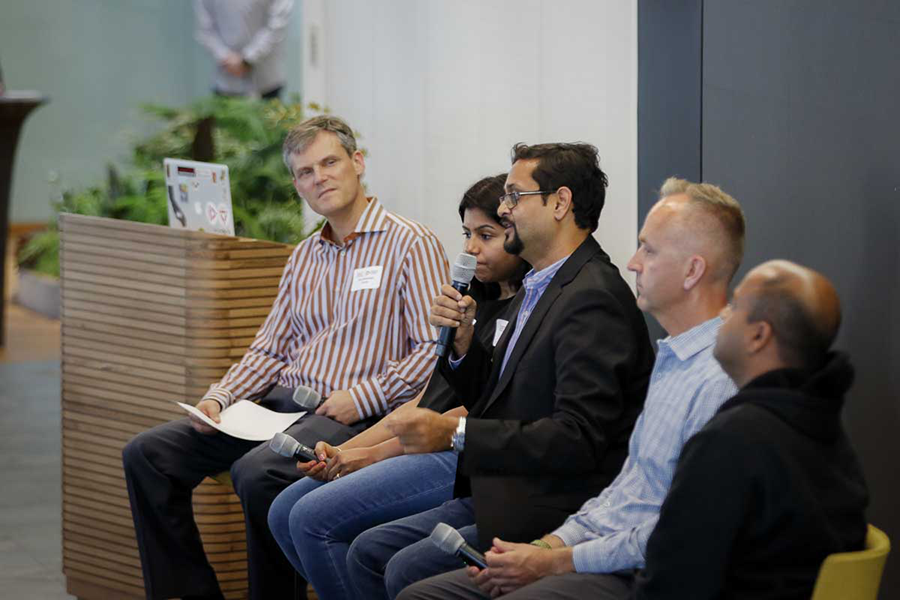 Alumni panelists with moderator, iii Director, Peter Boatwright
Jarek Wilkiewicz, Technical Program Manager at Google, shared that, if machine learning isn't in your toolkit, you're missing out on "realms of future possibilities." Francis Kurupacheril, Product Manager of Cloud Machine Learning Complete, agreed on the importance of "getting your hands dirty" and building models to uncover the potential for innovation. Nilesh Jain, an entrepreneur, and Padma Murthy, a Product Manager at Google, each shared how the evolution product management and AI have challenged and shaped their product management experiences at both small start-ups and large corporations.
Having enriched the M.S. Software Management community for the last fifteen years, this talented group of alumni will continue to innovate the software industry in the years to come. 
More photos of the event can be found on our Facebook page.