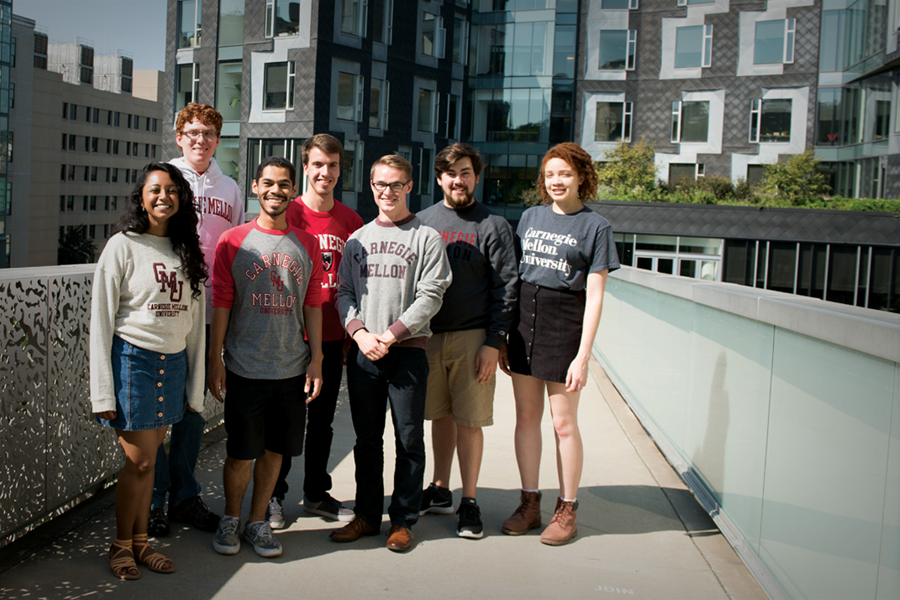 Bill & Melinda Gates Foundation Builds Carnegie Mellon's Home for Computer Science
As a cornerstone to Carnegie Mellon's School of Computer Science (SCS) Complex, the Gates Center has become home to the school's undergraduate computer science programs. Made possible by a lead gift of $20 million from the Bill & Melinda Gates Foundation, the building includes classrooms, graduate and faculty offices, conference rooms, labs, and open project space.
Carnegie Mellon has one of the first departments of computer science in the nation. Debuting in July 1965, the department quickly became one of the leading centers for computer science education and research in the world. In 1988, the department officially evolved into the School of Computer Science (SCS), reflecting the status of the field and the emergence of a new national culture. 
The revolutionary research that has defined the department and the school for more than 40 years is complemented by awe-inspiring architecture. In addition to "green roofs" and sustainable materials, space for common areas has been maximized to encourage collaboration and innovation. The complex is situated at the gateway to the campus just south of Forbes Avenue, further reflecting the discipline's prominence at the university and beyond. 
The Gates Center is coupled with the Hillman Center for Future-Generation Technologies, forming the SCS Complex. The Hillman Center was made possible by a $10 million gift from the Henry L. Hillman Foundation. The buildings also serve as a crossroads for the 143-acre campus, with five main entrances on three levels and two major pedestrian bridges.
Carnegie Mellon University's Gates Center for Computer Science and Hillman Center for Future-Generation Technologies were recognized as one of nine projects worldwide to receive the 2012 American Institute of Architects (AIA) Honor Award for Architecture, the profession's highest recognition of works that exemplify excellence.
As founder, chairman and former CEO of Microsoft, Bill Gates is responsible for much of the computer and software solutions we rely on every day. He has been an ardent supporter of the university, as Microsoft is one of Carnegie Mellon's top corporate sponsors, awarding numerous faculty and student fellowships and research grants. In March 2007, the university opened the Microsoft Research-sponsored Center for Computational Thinking to advance computing research and advocate for the widespread use of computational thinking to improve people's lives.