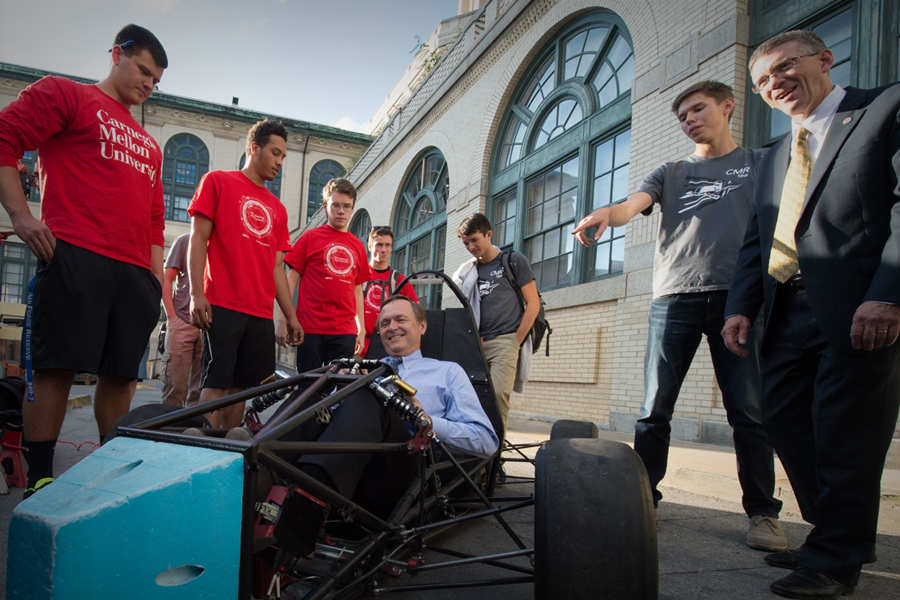 ANSYS: Preparing for Industry 4.0
ANSYS, a Canonsburg, Pa.-based engineering simulation software company, understands better than most the challenges facing the next generation of engineers, and the company has partnered with Carnegie Mellon to better equip future engineers with the tools, skills and resources they need to face those challenges.
In October 2016, ground was broken for the new ANSYS Hall, which will become the physical and educational hub of the College of Engineer's undergraduate program. The new facility is a teaching, design and build laboratory where students don't simply learn about how to design a product, but can actually assemble them using emerging advanced manufacturing techniques on nano, micro and macro scales. It will prepare students for Industry 4.0, a new approach of manufacturing where testing, building and production become more efficient and products move to market far more quickly.
The 36,000-square-foot ANSYS Hall is part of the College of Engineer's vision of a Maker Ecosystem, a set of integrated resources that will help faculty and students create and develop new ideas/concepts/products across many different disciplines. The four-story building includes ANSYS simulation technology, a nanofabrication clean room, access to a Marker Courtyard and a High Bay Maker Space that will allow for full-size manufacturing capabilities, as well as class rooms, student collaborative spaces, conference rooms and offices.
The hall will be located between Hamerschlag and Porter halls, and will be completed in 2018.