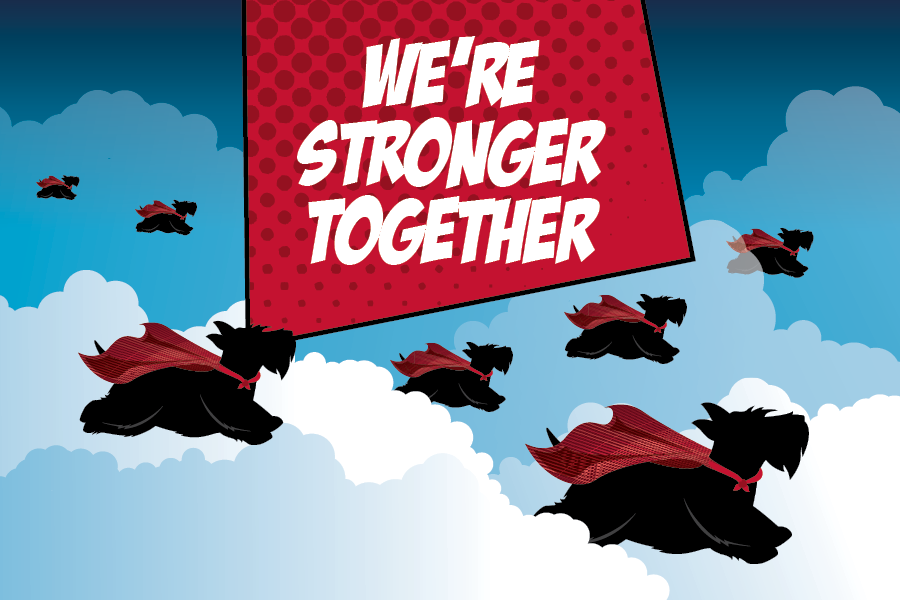 June 03, 2022
Tartans Assemble!
Working together, CMU alumni can unlock a $30,000 challenge gift by June 30
It's no secret that CMU is a special place. Our students, faculty and staff thrive in a community that celebrates the quirky and the passionate, and fosters the bold-thinkers and boundary-breakers. Our heroes may not wear capes, but their impact is profound.
Students like Alexis Axon chose CMU for the opportunity — and often encouragement — it provides to explore interests that are outside the box. Whether they're drawn to cross-disciplinary study, an unbelievably specific discipline or a completely new field altogether, CMU students are supported from the start to the finish of their journey and beyond. Alexis and her fellow Tartans feel incredibly fortunate to be part of this community, and many of them couldn't have made the commitment without the support of donors like you.
That's why for the next two weeks, we're calling on 500 Tartan heroes to make a gift, which will unlock a $30,000 challenge gift from two anonymous CMU alumni. Learn more and make your gift.
Thank you for everything you do and remember there is still time to increase your impact this academic year. We hope we've made you proud!
"Every once in a while, when I'm walking across campus on a nice day, it will strike me just how special an environment it really is and how lucky I am to attend."
Alexis Axon
Class of 2024