December 03, 2021
Together, Tartans Make History
Giving CMU Day 2021 breaks all previous records for single-day of philanthropy
November 30, 2021, has entered Carnegie Mellon University history as the most successful Giving CMU Day to date!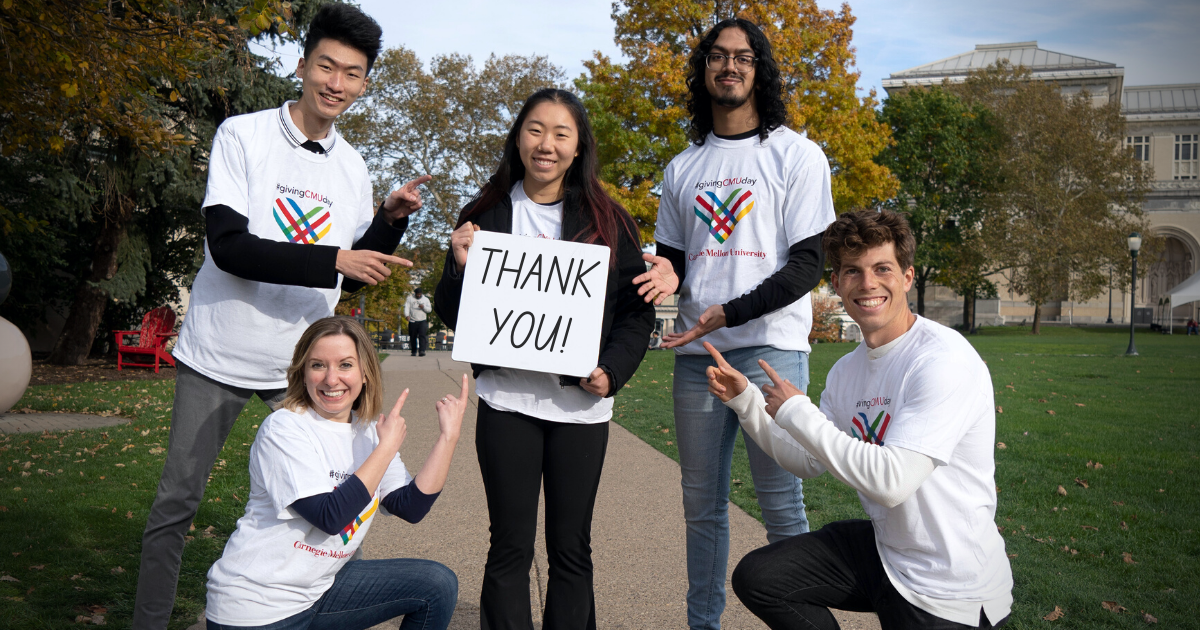 Tartans from around the world came together to smash last year's records for both donors and gifts, with 6,029 supporters contributing more than $1.9 million to make a difference at CMU. An unprecedented $400,000 in match and challenge funds helped to fuel the day, with generous contributions unlocked for areas across the university.
By the end of Giving CMU Day, 170 different areas and initiatives at CMU — from research to student organizations — were touched by Tartan generosity. The collective impact of each and every dollar raised on this special day will be felt far into the future, empowering Tartans now and in the future to turn challenges into opportunities.
Read on to explore the global impact of this extraordinary day!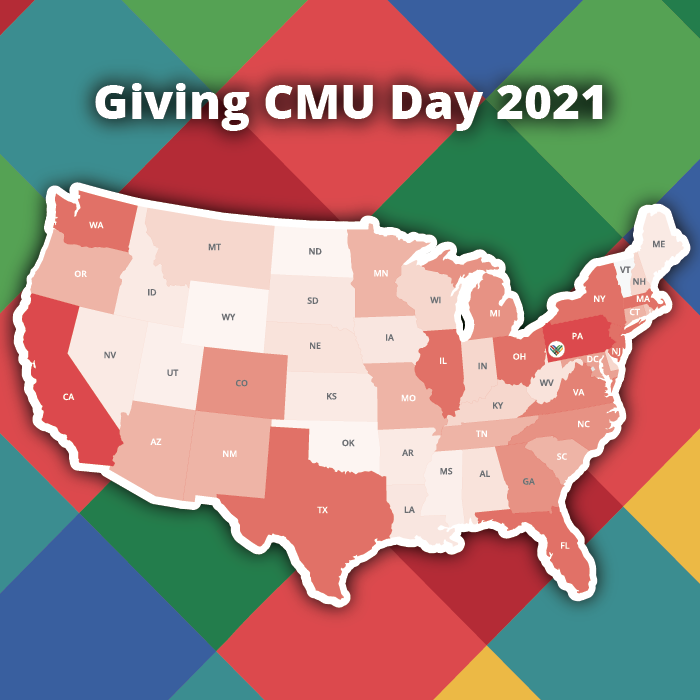 Challenge Winners
Senior Sock Surprise
Senior students who made a gift to any CMU fund from 5 p.m. to 7 p.m. on November 29 were entered into a random drawing to receive $100 to the fund they supported. Congratulations to our three winners:
Sophia Lau
Sabrina Huang
Skyler Mason
Early-Bird Challenge
Five donors who made their gift to any university fund before November 30 were randomly selected to have $250 given to the fund they have supported. Congratulations to:
Anonymous
Jay Patel
Laura Yao
Dr. Rajarishi Sinha
Jim Hinrichs
Plaid Palooza To Go
Students who made a gift to any university fund from 8 a.m. until midnight on November 30 were entered into a random drawing to have an additional $500 directed to the fund they supported. Congratulations to our four winners:
Darshan Raj
Michael Ibanez
Victor Huang
Emilia Schwallie
Giving Tuesday Ambassador Challenge
The top three Giving CMU Day ambassadors who secured the greatest number of donors through their ambassador link were each be able to identify a CMU fund to receive $250. Congratulations (and thank you!) to:
Ken Motoyama
Micah Keith
Ian Buggs