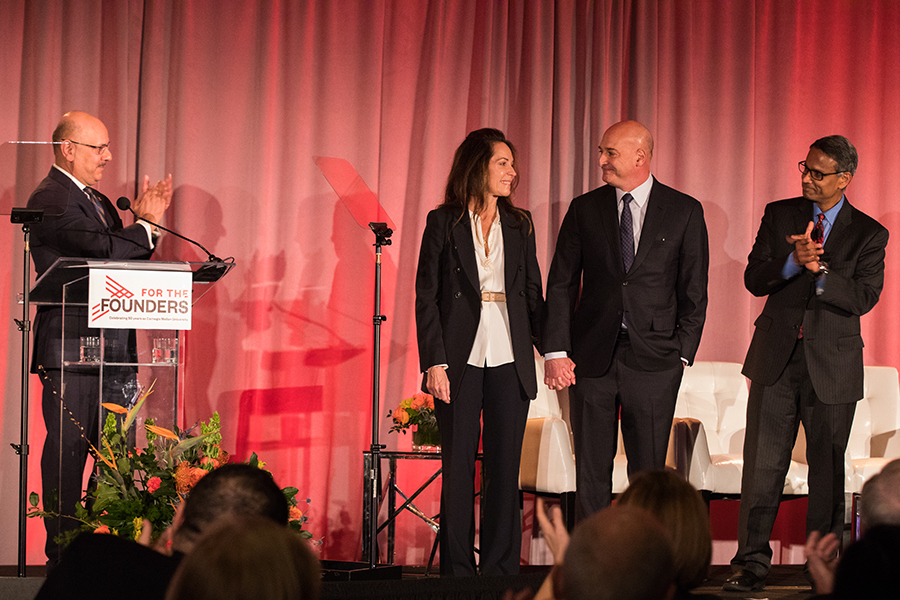 Carnegie Mellon Launches Block Center to Examine Societal Impact of Emerging Technologies
Carnegie Mellon University will create a groundbreaking initiative dedicated to the interdisciplinary investigation of the economic, organizational and public policy impacts of technology.

The Block Center for Technology and Society will employ researchers to develop innovative policy recommendations to help promote widespread access to the benefits of technological change. It will be housed in CMU's Heinz College of Information Systems and Public Policy.
Keith Block, vice chairman, president and COO of Salesforce, and his wife, Suzanne Kelley, have made the lead $15 million gift to establish the center and ensure advanced technology has positive benefits for all members of the global community. The gift was announced during an event for alumni and supporters in San Francisco celebrating Carnegie Mellon's 50th anniversary of becoming a comprehensive research university.

Carnegie Mellon is a world leader in the cross-disciplinary exploration of the intersection of technology and humanity. The Block Center will build new momentum behind the extraordinary research and education at this nexus, and will facilitate a deeper connection between the many CMU colleges, schools and programs focused on examining the impact of technology on the human condition.

"Foreseeing and addressing the challenges posed by the rapidly increasing role of technology in our lives is a critical focus of our work here at Carnegie Mellon," said Farnam Jahanian, interim president. "We are thrilled that Keith and Suzanne have included CMU in their extraordinary generosity, supporting outstanding work on some of society's greatest challenges."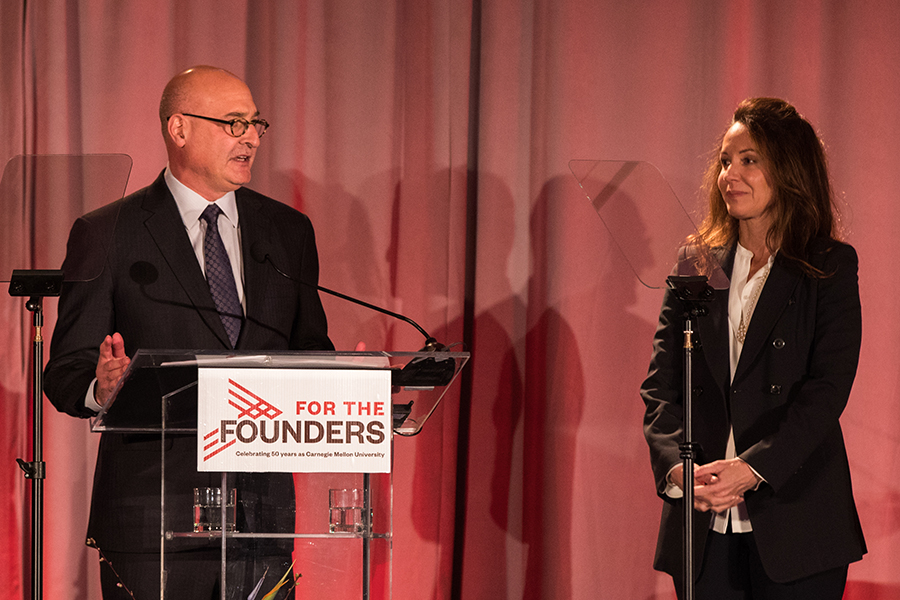 With an initial focus on the future of work, the Block Center will examine the impact of technology on the ways in which workers at all skill levels will make their living in the 21st century. The Block Center will complement multiple existing CMU ventures such as Metro 21, CMU's smart cities; the Simon Initiative; and CMU's learning science and engineering programs.
"Innovation delivers powerful advancements that will have a profound impact on everyone," said Block. "CMU sits at the intersection of technology and policy — uniquely positioned to bring together the public and private sectors to make the world a better place."
Block, a member of the university's Board of Trustees, earned a Master of Science degree in Management and Policy Analysis and a Bachelor of Science degree in Information Systems from Carnegie Mellon in 1984. He is also a long-time member of the Heinz College Dean's Advisory Board and has worked closely with Dean Ramayya Krishnan.
In his role at Salesforce, the world's leading provider of customer relationship management software with more than 150,000 customers, Block serves on its board of directors and leads the company's day-to-day operations. Prior to joining Salesforce in 2013, he served as Oracle's executive vice president of North America Sales and Consulting. Block began his career at Booz Allen Hamilton as a senior consultant.

"We are immensely proud of Keith's achievements as one of the leading voices in tech, and I am personally grateful for his counsel," Dean Krishnan said. "With this gift, Keith and Suzanne are supporting the important work at the heart of Heinz College and the university, as we shape a world in which people, policy and technology are connected for the betterment of society."
CMU News site: https://www.cmu.edu/news/stories/archives/2018/february/block-center.html
Photo credit: Sherman Chu