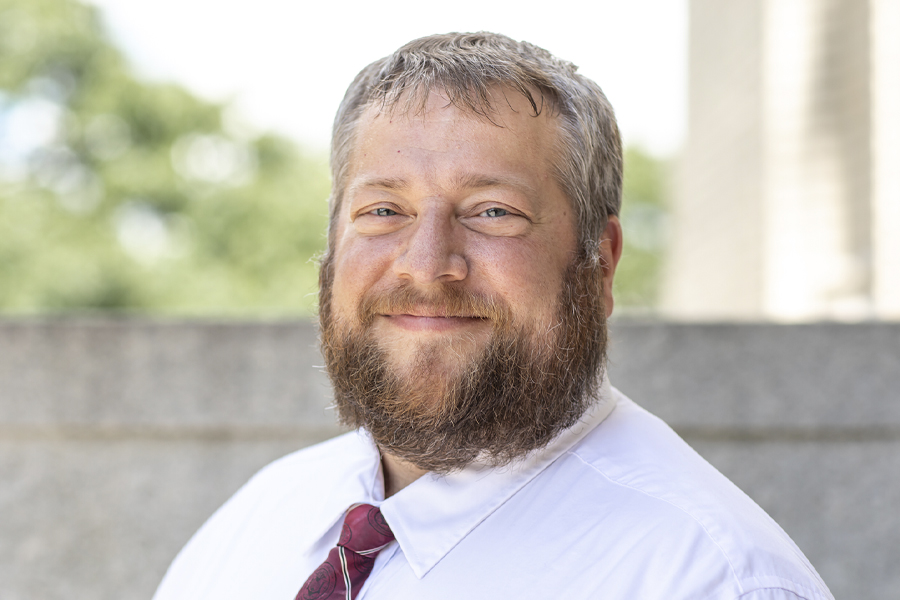 April 01, 2022
Marching On with Jeremy Olisar
CMU alumnus returns to campus as Kiltie Band's new director
When it's a football game day at Carnegie Mellon University, crowds demand a marching band that dons crazy hats and eschews pants in favor of kilts.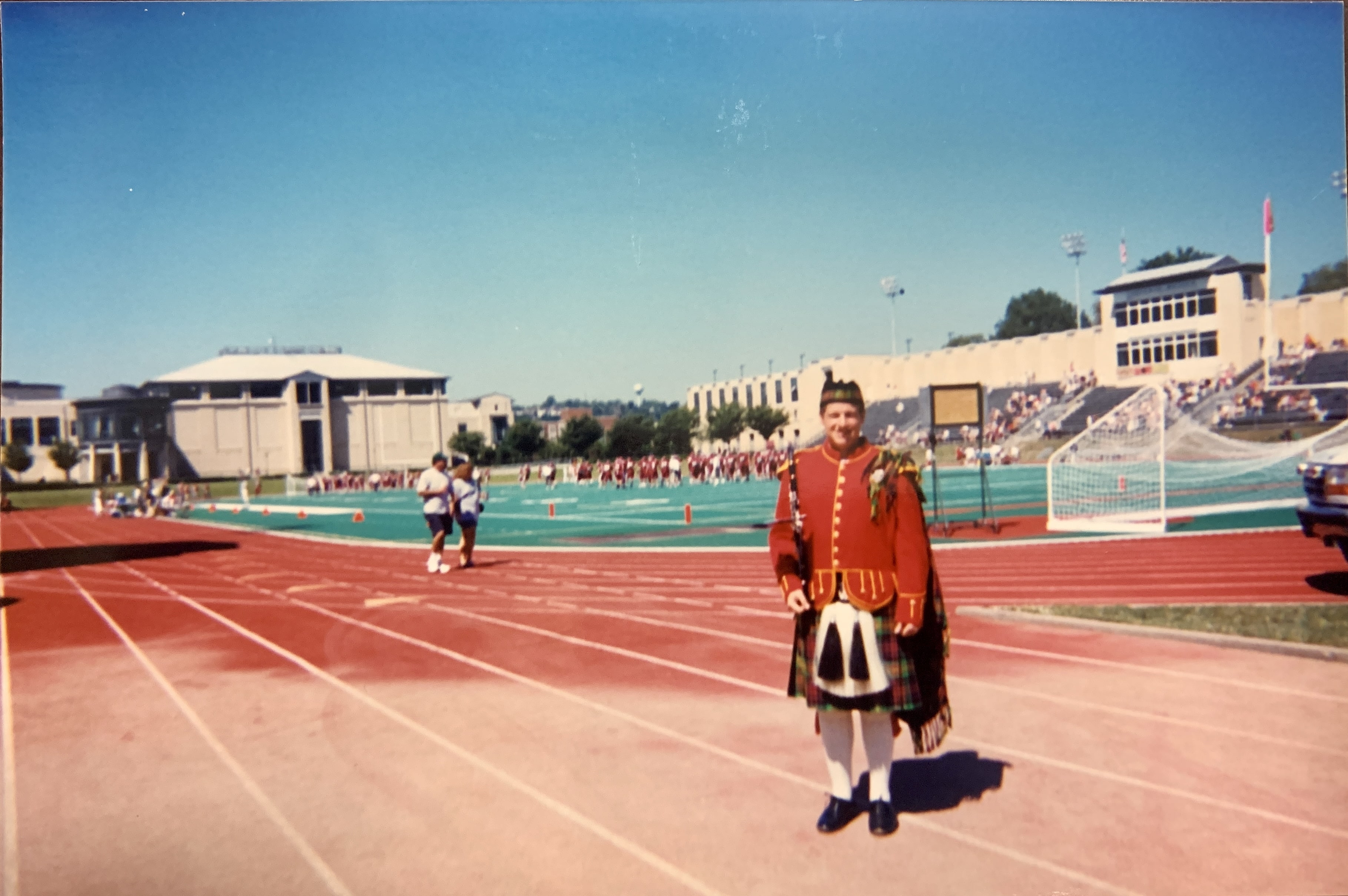 And the famed "Band Without Pants" musicians in the Kiltie Band answer the call under the direction of alumnus Jeremy Olisar.
Continuing a tradition of alumni leadership, Jeremy has returned to his alma mater to entertain fans with music and traditions that are more than a century old — on the field during the season and on stage in the off-season.
"One of the things that makes the group exciting is that the traditions and the atmosphere are always evolving," says Jeremy, who graduated from the College of Fine Arts in 2007. "The Kiltie Band is definitely an organization like no other. We have students coming from a wide variety of backgrounds, both in and outside of music."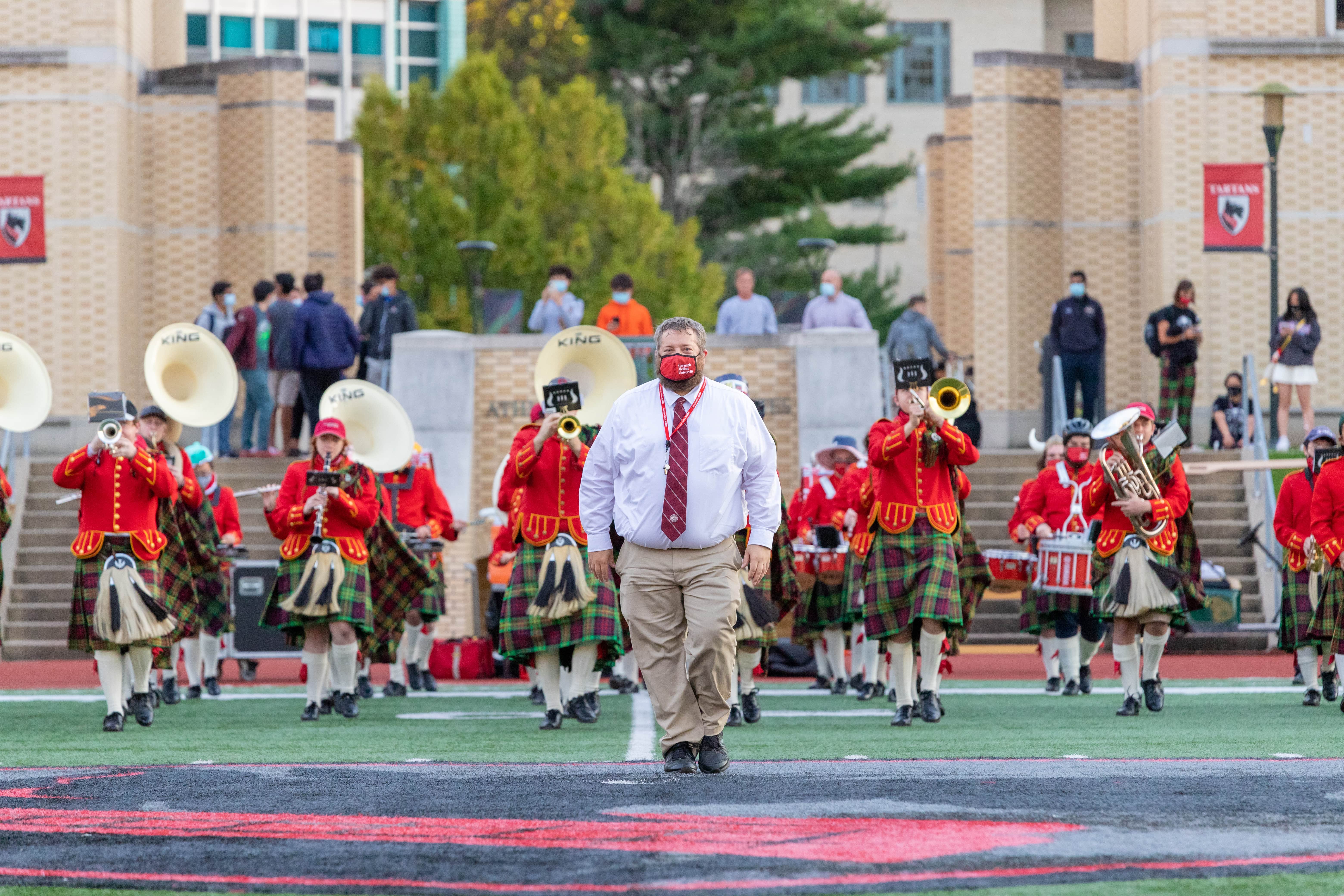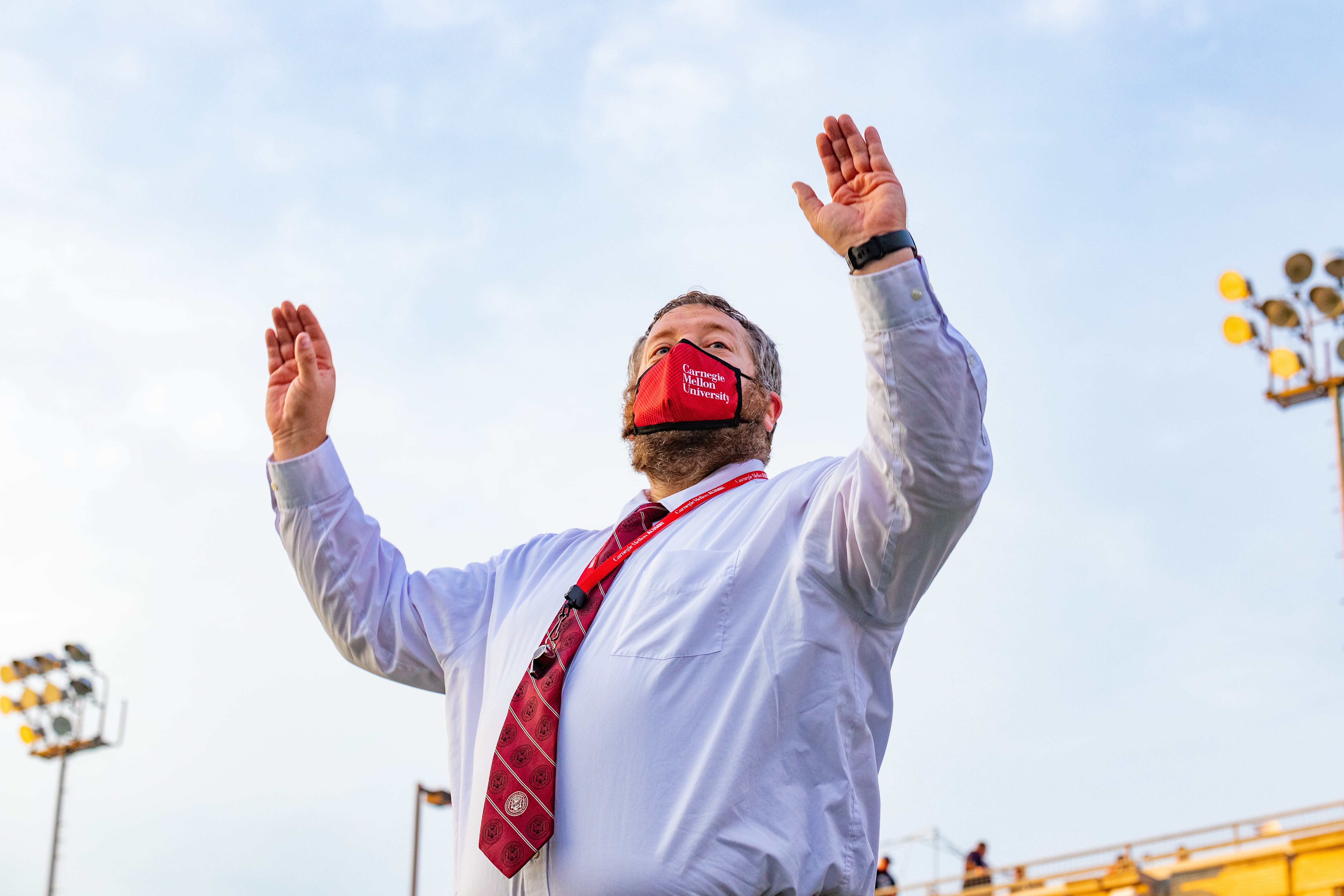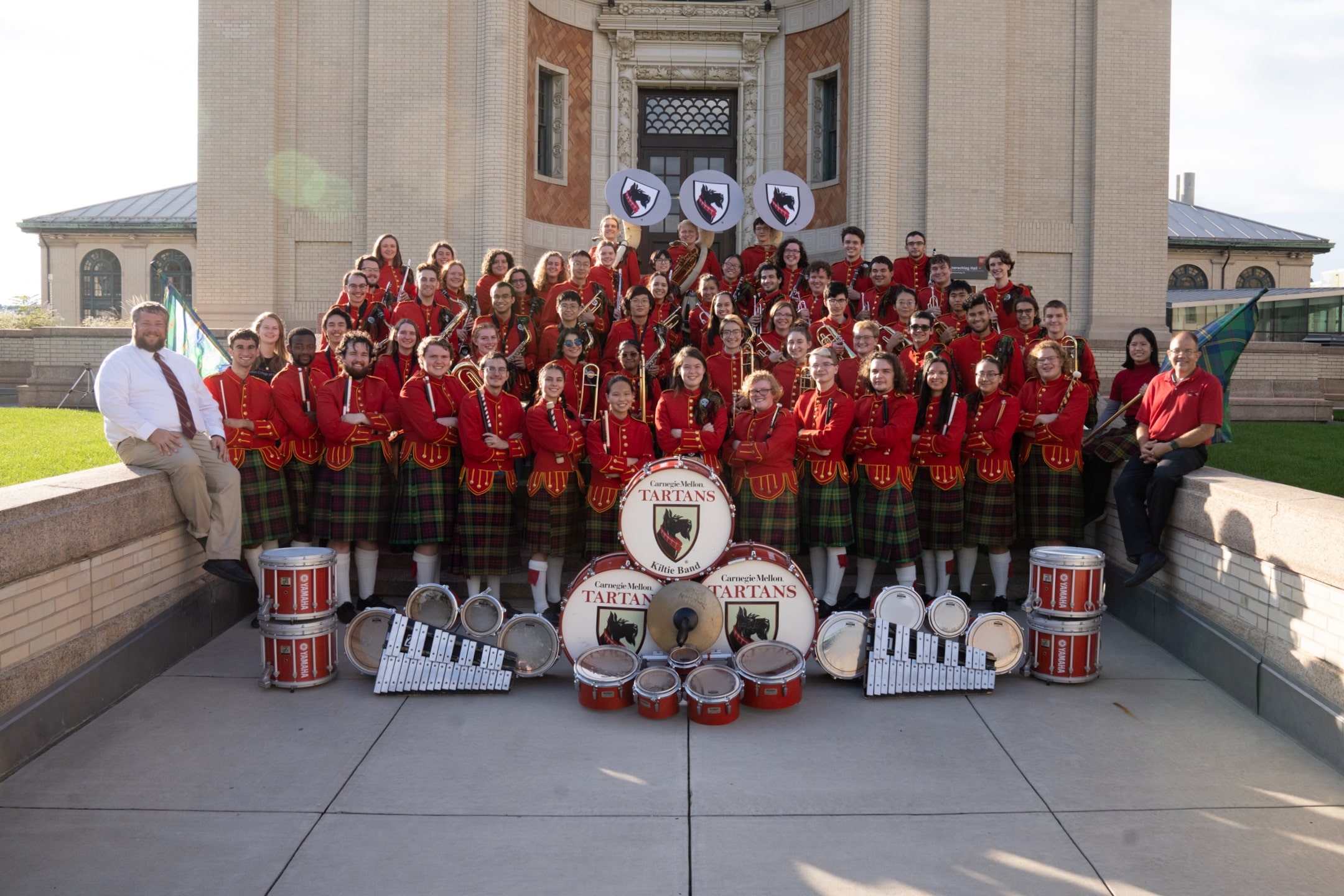 The Kiltie Band is a student group, composed largely of non-music majors. Hailing from every school and college on campus, Kiltie members join the low-pressure group to connect with like-minded friends and play music for fun. Jeremy sees this as the major goal for the group.
"The Kiltie Band is an alternative to the demands of a highly academically rigorous school such as CMU," Jeremy says. "With that in mind, we try to be as flexible as possible when it comes to rehearsal attendance. It's a relaxed but high-quality, music-making group."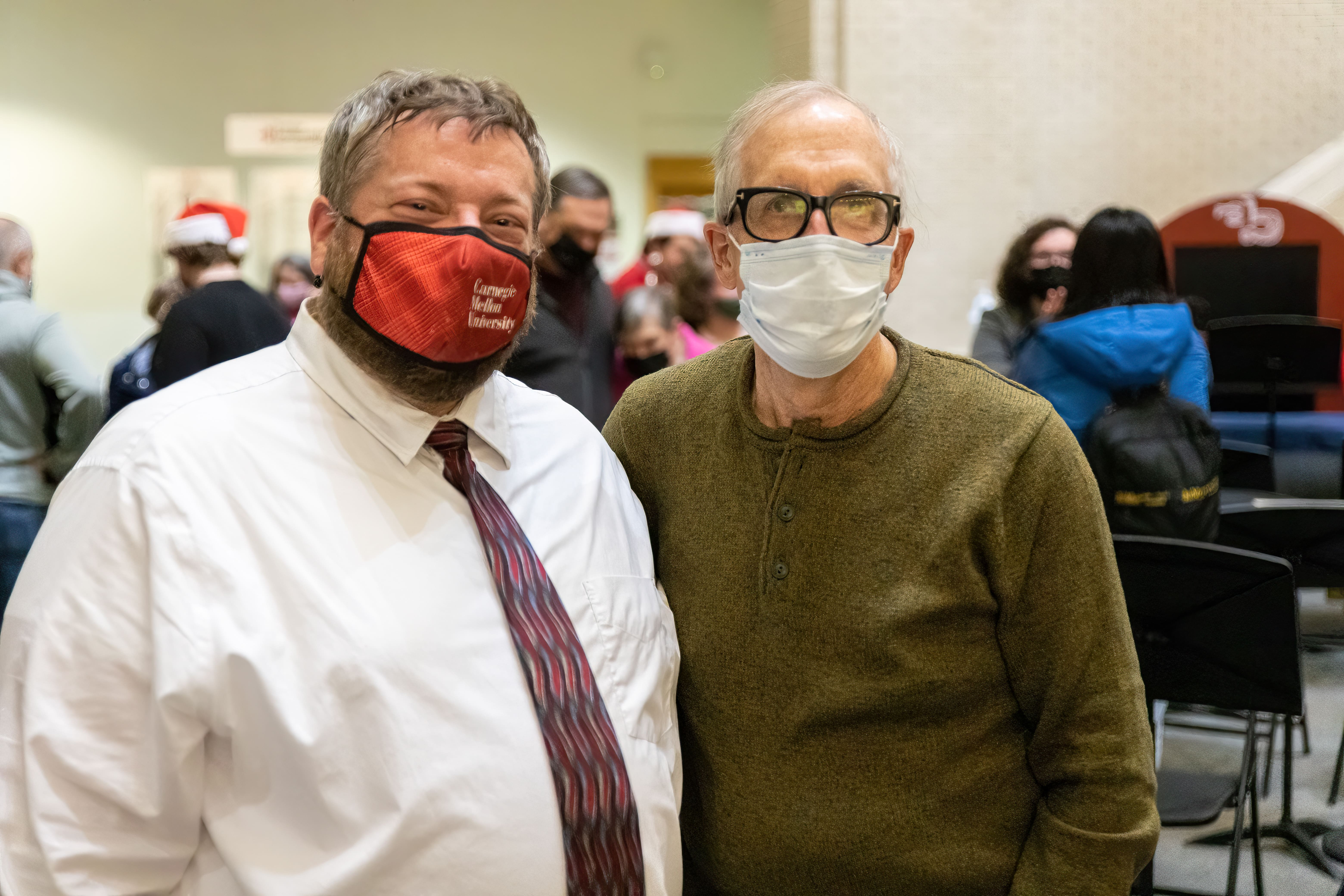 Jeremy is an inspired choice to lead the band that he participated in as an undergraduate, while he was majoring in clarinet and minoring in music education and conducting. He takes over from another College of Fine Arts alumnus, Paul Gerlach, who directed the band for nearly four decades before retiring in 2021.
In addition to the Kiltie Band, Jeremy teaches music education classes in the School of Music to prepare future music teachers.
"What's unique about my teaching role at CMU is that I get to see the music education students at the beginning of their journey with a Principles of Education class," Jeremy says. "Then I catch up with them for one of their last classes, which is a culminating experience that sets them up to student teach."
The pandemic brought challenges of all kinds for music educators, and the Kiltie Band was no different with two years of canceled or scaled-back performances. Jeremy's main goal is to rebuild the Tartan-clad ranks.
"There is definitely a level of excitement for students to get involved in these organizations again," Jeremy says.
"Everyone has a place in the band. Once you're in the Kiltie Band, you will be making memories and having experiences that will stay with you during your years at CMU and beyond. It's a great group to have been a part of, and I'm excited to get to work with it again."