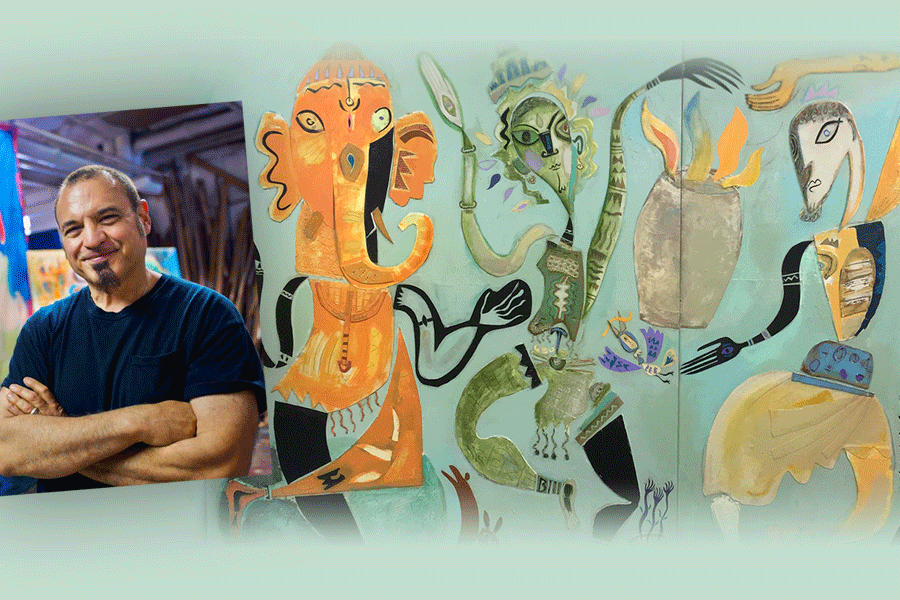 January 11, 2022
The Best Medicine
For CMU alumnus, art, laughter and connection are the perfect remedy for a fulfilled life
Tom Megalis is an artist. His immigrant parents wanted him to be a doctor.
"Tommy," he says, imitating his late mother's Greek accent. "If you can draw, you can cut. Be surgeon."
A 1981 graduate of Carnegie Mellon University School of Art, he's managed to carve out a nice life for himself through painting and sculpture.
When a CMU admission representative came to Tom's high school in Warren, Ohio, she noticed his photo-realistic drawings and encouraged him to apply. He had never heard of the university, but he made the drive to Pittsburgh with his portfolio in tow anyway. He was immediately accepted.
His artistic style changed drastically while attending CMU, thanks to professors like Herb Olds and Harold Corsini. Tom began to deconstruct shapes and explore filmmaking. His highly rendered pastel portraits of famous athletes and old girlfriends were replaced by cubist-inspired images and Super 8 movies.
His teachers encouraged their prolific student's passion despite his family's concerns.
"My parents thought, 'Oh, he's doomed! He's not even drawing things we can recognize anymore," Tom says with a laugh. "But all art is different. You go with what you feel. I wanted to be thrilled."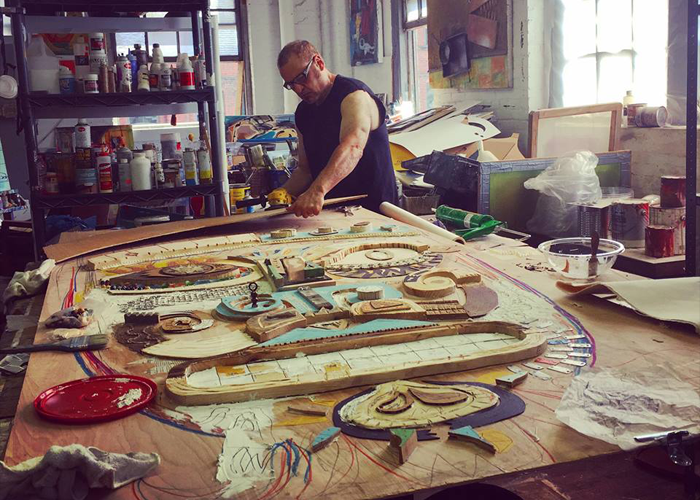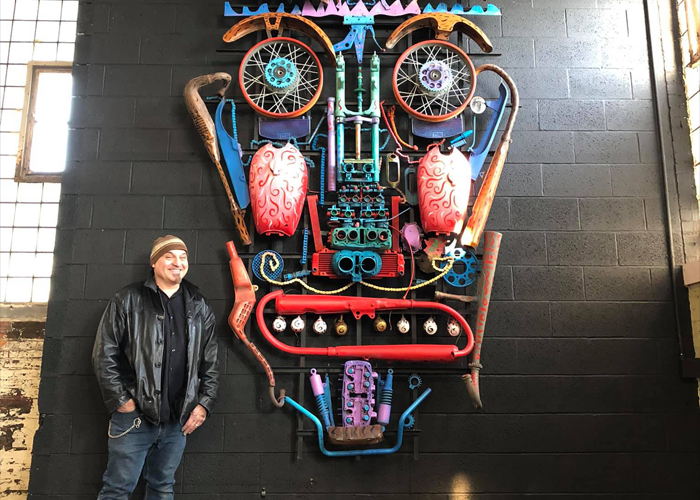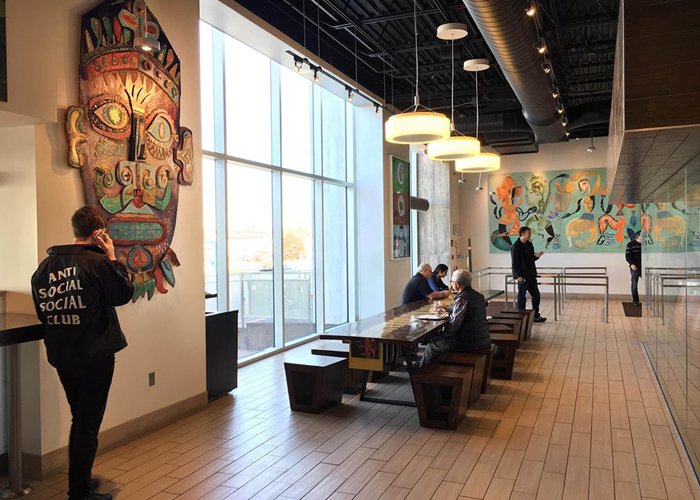 After graduation, Tom got a job at Ketchum Advertising, but the work didn't suit his soul.
He channeled his creativity into television, film and performance. A self-taught animator, Tom's work has been shown at Annecy International Animated Film Festival, Hiroshima International Animation Festival and Sundance Film Festival.
He's developed projects for Nickelodeon, FOX, MTV, Comedy Central, PBS and Warner Bros. After unleashing a regular string of comedic character voices on WDVE radio in Pittsburgh, Tom hosted a morning radio show on WMMS in Cleveland and co-wrote and directed "Sonny Days Youngstown Shakedown II," a flick that won Best Comedy Feature Film at the New Hope Film Festival in 2013.
Currently, Tom paints and does commission work out of his studio in an old elevator factory in Cleveland. He's now focused on a TV pilot project called "Art Work" with Purple Films. The series will feature Tom's day-to-day workings as a Rust Belt artist, including creating a massive found-object sculpture — constructed out of old motorcycle parts called "Motor Head" — that went into Skid Mark Garage in Cleveland.
Recently, Tom partnered with two CMU alumni on an art project for Choolaah Indian BBQ locations in Ohio and Virginia.
Raji Sankar, co-founder and co-CEO of the restaurant chain and a 2000 graduate of Tepper School of Business, and Chief Creative Officer Jay Nesbitt, a 1991 graduate of the School of Art, commissioned Tom to create several, large-scale murals that blend painting and sculpture.
At Choolaah, art plays a lead role in developing a multisensory experience for guests. Jay, who founded the branding firm Wall-to-Wall Studios, knew his longtime friend would be up to the task of transforming the fast-casual eateries into more of an art gallery.
"I am uninterested in curating and producing artwork that is decorative in nature, but rather works that initiate thought, questions and sometimes a smile and a chuckle," Jay says. "Tom has a unique ability to apply his non-linear, creative expression to a broad array of artistic mediums."
"Whether it's acting, directing, writing, animating or painting and sculpture, his unique vision demands attention and provokes substantive dialogue."