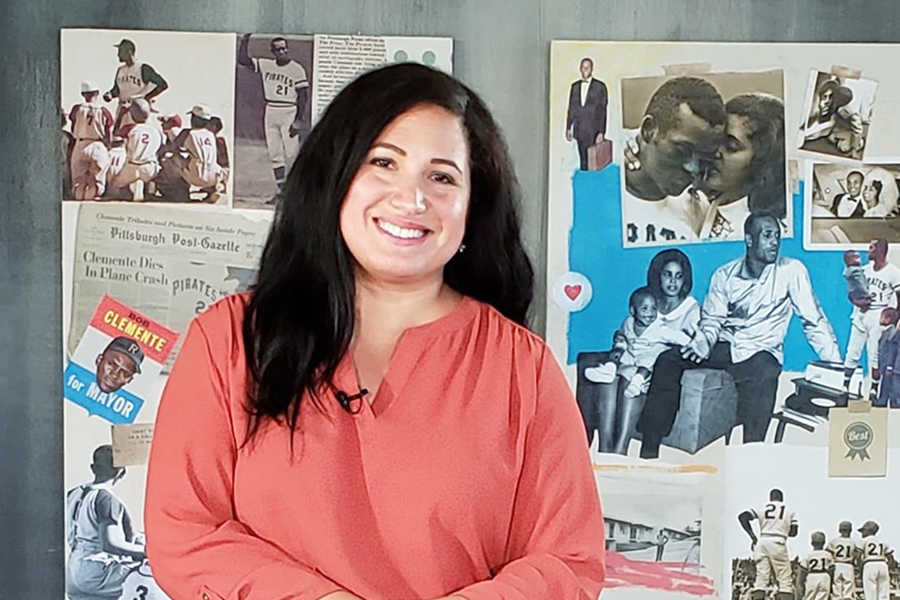 October 06, 2020
PRESENTE and Accounted For
Alumna María Manautou Matos' new web-based news outlet connects Pittsburgh and its Latino communities
When a Carnegie Mellon education brought María Manautou Matos to Pittsburgh from Puerto Rico, no one could have predicted she'd still be making connections between both places many years later.
Her latest project is PRESENTE, a website packed with bilingual content celebrating and spotlighting Hispanic culture and the Latino community across Western Pennsylvania.
"I want PRESENTE to be the place where people will come to connect with all that is going on, and with information," the 2001 College of Fine Arts graduate says. Recent articles do just that, sharing stories of a man with Mexican heritage who flies a helicopter for a local news station and an expat mom sharing language and culture with children through story times at libraries and online.
Many of the most widely read articles focus on food, which was how María started making cultural connections during her undergraduate experience at CMU. She came from Puerto Rico to major in communication design in CFA's School of Design. She was an active member of the Spanish and Latin Student Association and began a Latin American Food Festival as part of the student organization's offerings.
"That was so wonderful creating that event from scratch," María remembers. "For me, this event was a way to show people there are different kinds of food and culture and traditions, as well as having a good time and eating great food!"
But the mission for PRESENTE goes far beyond food. Events are featured alongside more serious pieces highlighting regional issues such as racism, COVID-19 and immigration.
"PRESENTE fills a gap, a news desert for Latinos in the region. While there are and have been Spanish news providers in the past, nothing has been done to this scale and vibrant format with a mission to celebrate, connect and empower our regional community," María says.
Design and photography skills learned at CMU contribute to PRESENTE's vibrant format and content, and the project will continue to grow. Keep an eye out for PlazaPittsburgh, an online directory for Latino-owned businesses/services or for those who cater to and serve the Hispanic demographic in Western Pennsylvania. And Maria invites ideas for resources or stories, which can be submitted on the PRESENTE website.
"People in the community can finally find the businesses and services they are looking for within the community," María says. "The improved connection has numerous benefits like people being more engaged in their neighborhoods, supporting local businesses and even increased joy, when they read stories that make them proud and connect them to their cultural roots and allow them to become active participants in our region."