January 21, 2022
A Commanding Officer
CMU alumnus's journey took him to the helm of the USS Harry S. Truman
Twenty-year-old Kavon Hakimzadeh was a midshipman on a U.S. Navy submarine when he found his life's mission in the awe-inspiring shadows of a pair of aircraft carriers.
Aircraft carriers are complex. They're nuclear powered, staffed by 5,000 crew and deployed to conflict hot spots around the world. They're floating cities — centered around a high-tech airport — carrying weapons that make action movies look quaint and aggressors stand down when they appear on the horizon.
"They were just the most glorious things I'd ever seen in my life," says Hak, who is most commonly addressed by his naval aviator call sign. "They represented technology. They represented something that no other country in the world could really do. They represented America. I knew immediately I wanted to be associated with those, and if I could be the captain of one of those, that would be the greatest thing in the world. I told my girlfriend, who is now my wife: 'I want to command an aircraft carrier.' And I had to figure out how to do that."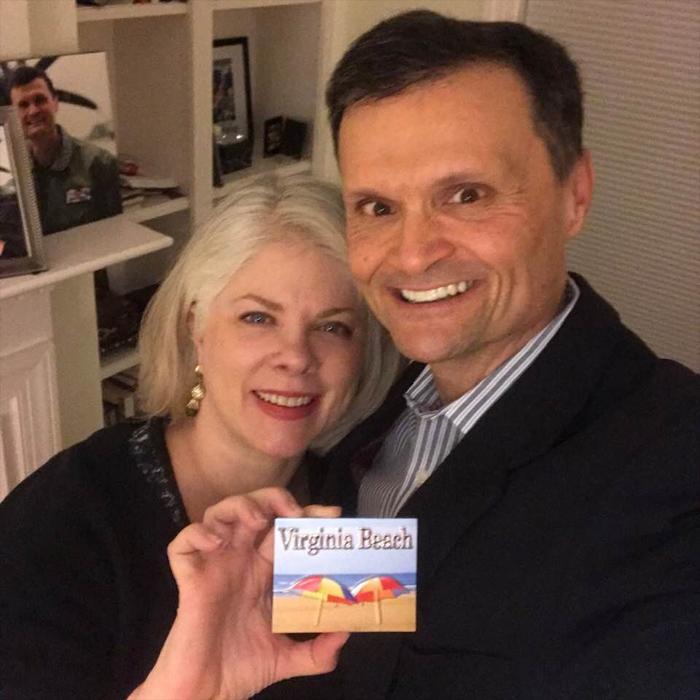 Hak and his wife, Heather, a 1992 Dietrich College of Humanities and Social Sciences alumna, celebrate the beginning of his assignment to the USS Harry S. Truman.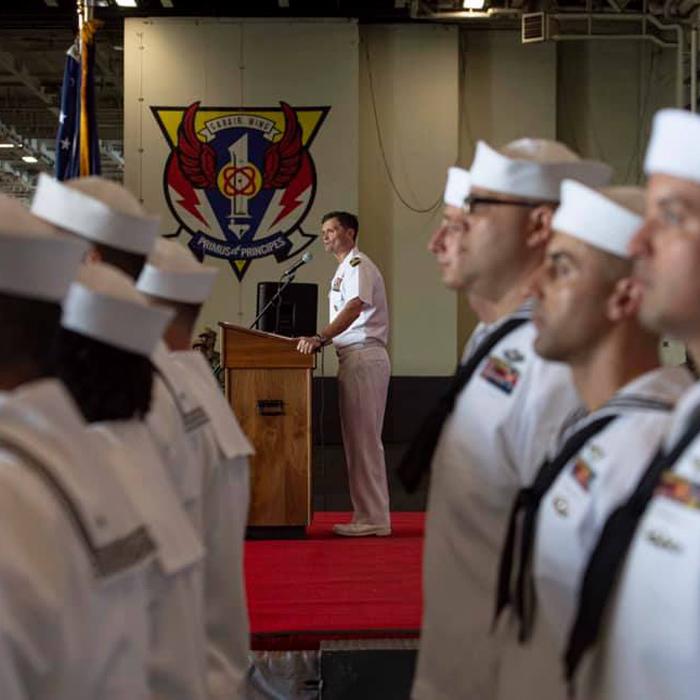 Early in his tenure aboard the USS Harry S. Truman, Hak welcomes families to the Truman Family Readiness Group in September 2019 to speak about his plans and answer questions.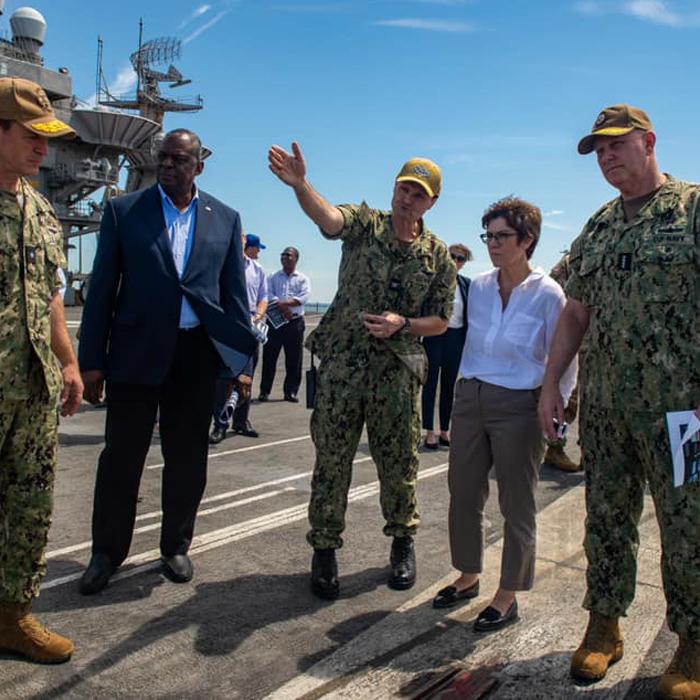 Hak (center) and the USS Harry S. Truman were honored to host Secretary of Defense Lloyd J. Austin III, left from center, German Minister of Defense Annegret Kramp-Karrenbauer, right from center, and Adm. Christopher W. Grady, commander, U.S. Fleet Forces Command, right, for a ship visit and tour in June 2021.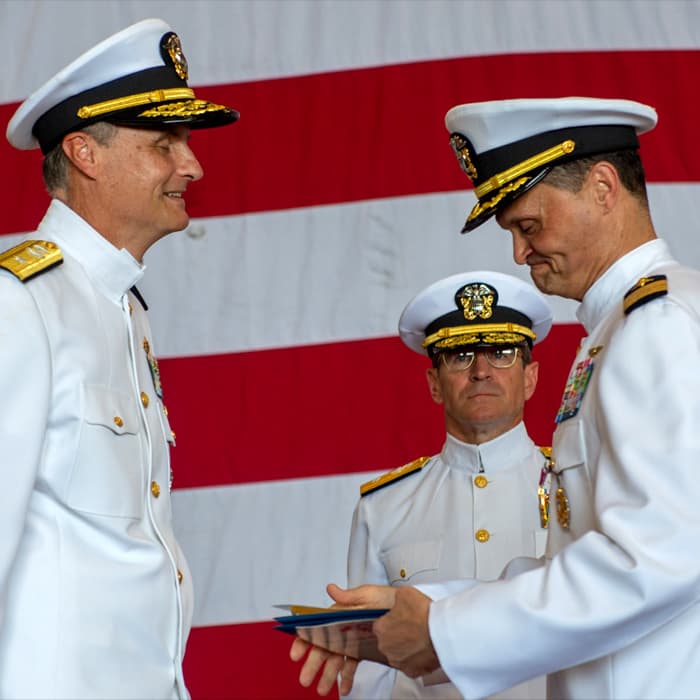 Hak wraps up his service and welcomes the next commanding officer to the USS Harry S. Truman.
An ambition to command one is a brazen goal requiring elite skills and training — not the kind of life goal one might expect from someone whose childhood is marked by escaping conflict.

"My family came to the United States as refugees from the Iranian Revolution in 1970. As a youngster, about 11 years old, we ended up in a small town in southern Mississippi," Hak says, noting his father is Iranian, his mother American. "I enlisted in the U.S. Navy in high school and went into the nuclear propulsion training program. I applied for a Navy ROTC scholarship, and I put Carnegie Mellon down as one of my choices."
The training to handle rigorous technical problems he gained at the College of Engineering has come in handy time and again. But Hak also found CMU fostered other interests just as profoundly.
"I took a lot of engineering and public policy classes," he says. "I found that nexus was something that was extremely important to me. I joined the Navy, not just because of opportunity but because of a desire to serve that comes from having seen what the alternative is to the United States."
"I definitely wanted to defend what we have as a nation, and the public policy piece of the implications of engineering decisions was fascinating."
He graduated with a degree in electrical engineering in 1992, and that undergraduate experience was the foundation for his career, which included flight school, nuclear power school and decades of dedicated military service. In 2019, it led straight back to an aircraft carrier when Hak took command of the USS Harry S. Truman. He became the top officer in charge of ​​thousands of sailors operating a $7-billion, 100,000-ton mobile airfield with 75 aircraft, two nuclear reactors and a $135-million operating budget.
However, it was not the deployment he had imagined.
"COVID-19 happened while we were in the Middle East," Hak says. "No matter how big the ship, you're super close to each other. We were told, 'Don't come home.' We stayed off the coast and didn't interact with any other humans for seven months."
Though the isolation was hard, his crew stayed healthy and supported other missions from the ship. After finishing his tenure in command of the Truman last fall, Hak moved to his current job in the Pentagon as the resourcing director for all the Navy's aircraft carriers.
"We live in a world that's focused on individual accomplishment," he says. "But I hope everybody will consider contributing to the collective good in some form of service."
"[CMU imbues] a wonderful skill set. Giving of yourself in the form of service is something that I really hope every grad considers."