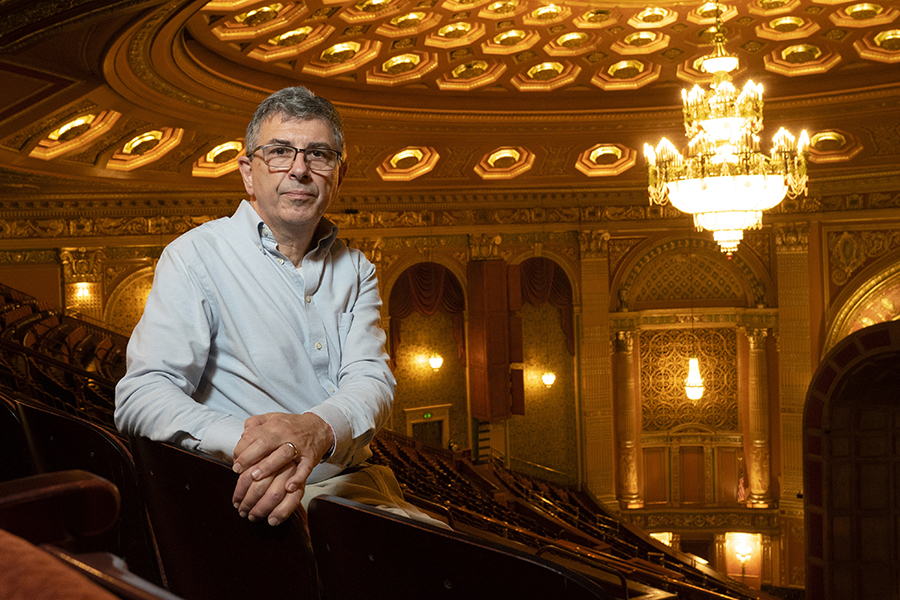 November 15, 2021
Lighting the Way
Carnegie Mellon alumnus shines bright as part of Pittsburgh Cultural Trust's reopening efforts
After months of darkness, the bulbs are blazing again inside and outside Pittsburgh Cultural Trust's Benedum Center for the Performing Arts, and Carnegie Mellon University alumnus Will Dennis has an important supporting role in the reopening of live theater in the city.

"It's very exciting," says Will, the Pittsburgh Cultural Trust's stage technician, electrician and self-appointed historian for the past 34 years. "I compare it to when the Benedum first opened in 1987 after the remodeling of the original Stanley Theatre."

"I was one of the first ones to come in the Stanley when we were converting it. This is a similar feeling because we're sprucing things back up, making it safe and reopening to run for the foreseeable future."

By his calculations, he's been involved with approximately 1,500 shows throughout his career — lighting the way for opening nights of traveling Broadway hits like "Hamilton" and "Les Misérables"; international dance companies like Shen Yun; acrobatic thrillers like Cirque Du Soleil; and performances from the Pittsburgh Ballet Theatre, Pittsburgh Opera, Pittsburgh Symphony Orchestra and Pittsburgh CLO among many, many others.

Will started working behind the scenes in area theaters at age 14, and by then, he already knew where his life and career would take him.

His father was a local actor who earned his drama degree from Carnegie Institute of Technology in 1960, and Will followed his footsteps down The Cut. He graduated from the College of Fine Arts' School of Drama in 1979 with the same degree focusing on "mechanics more than performances."
What's the best part of your job?
Regardless of where I have worked, the best part of my job has always been the problem solving. It's why I enjoy maintaining our chandeliers so much. It's a challenge to track down replacements for the crystal pieces to keep them looking as close to what they were in 1928.
Another challenge is making sure that the color temperature of the light is pleasing to the eye: the difference between walking into a big-box store versus into a theater. You don't want something that looks like you're going into an operating room when you're coming to see a show. It's also the dimmability, meaning that you don't want the LED lights to flicker as you dim before the show starts or at the end of a show. But it's also not necessarily just about lighting. It's how do we get the largest piece of "Wicked" into the theater because it's almost larger than the door at the loading dock.
It really varies from day-to-day, even though I'm basically doing show business every day. But for me, it's a lot better than going in and sitting at a desk, pushing that pencil around and solving the same problem without any variety.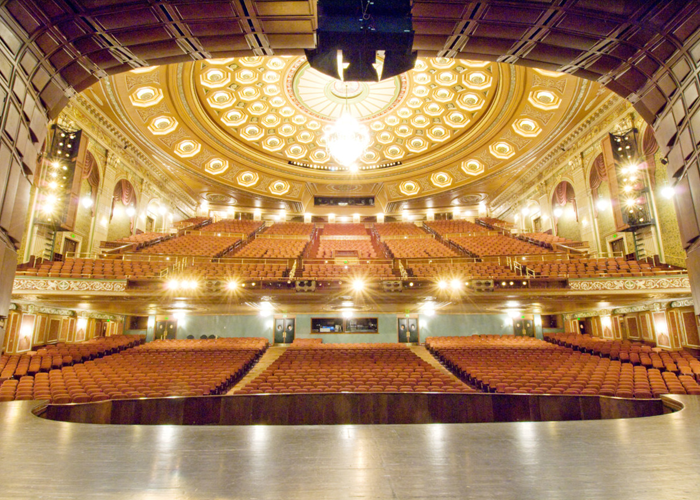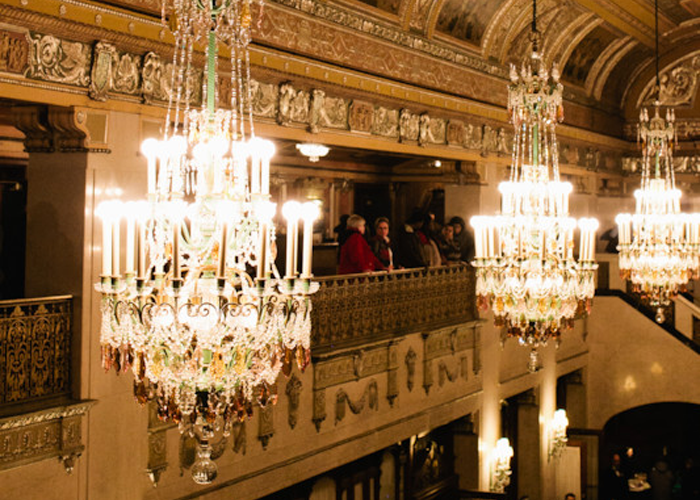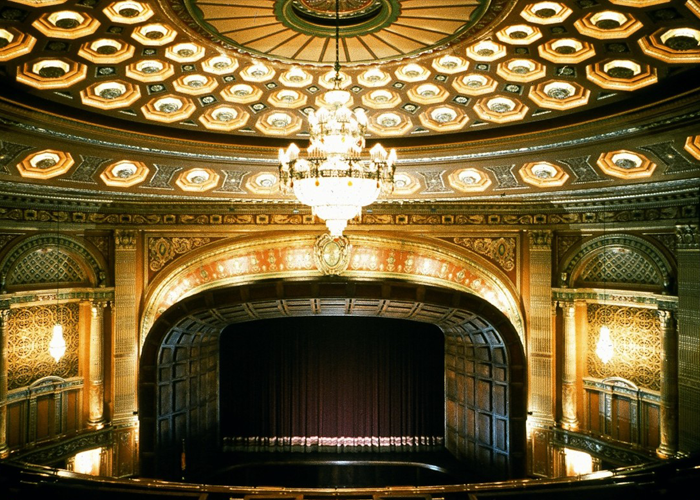 You're in charge of maintaining the Benedum Center's famed chandeliers. What goes into keeping them in pristine condition?
The chandeliers are cleaned once a year, and we set aside a week to do so. All of the chandeliers are "flown in," meaning we lower them down with a crew of stagehands. We unplug them and lock them off, and I start going through and taking all the lamps out. I make sure all of the little wires are tight, no crystals are falling off and any broken crystals get replaced as I have availability, and then we relamp it. For now, I still have a stock of incandescent lamps for inside of the auditorium, so that we can maintain both color temperature and dimmability.
Housekeeping comes in, and they clean them for four or five days, depending upon the needs. By Friday of that same week, we have them cleaned, and they fly back out. We plug them back in and, lo and behold, they work.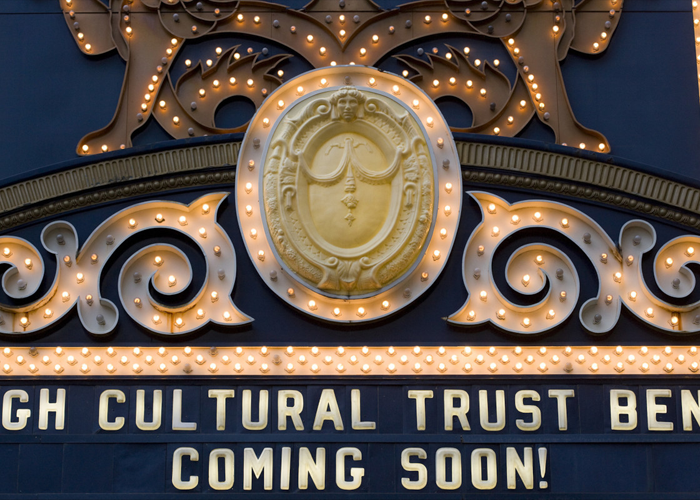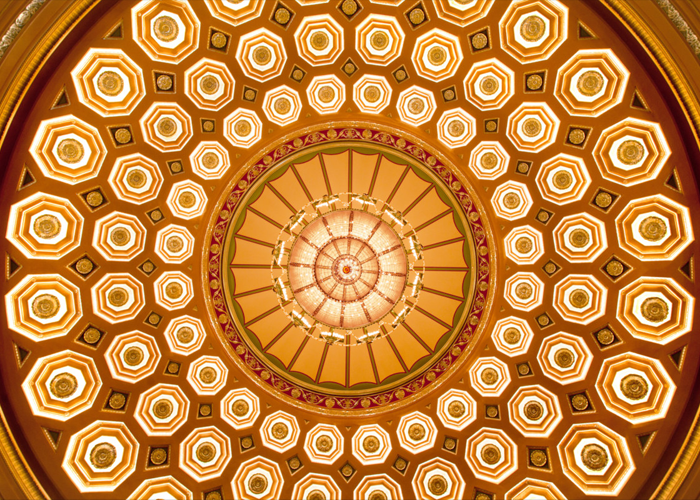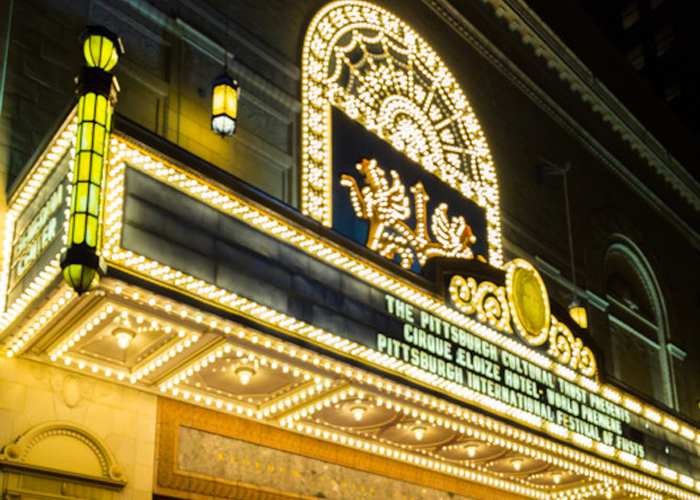 Why did you choose to attend CMU and how did your time on campus helped you along your career?
Back in the 1970s, one of the great things about the CMU Drama Department was we essentially just did shows. It was as if we were working for a theater company. It taught you how to budget money, how to budget time and how to budget people for each individual show. It gave you the opportunity to work with other classmates, whether it was from the first-year class to the highest graduate student. I think that was a wonderful way to learn. Along the way, I also learned tenacity and endurance because if you made it through those four years, you could make it anywhere on the planet as far as working in the theater business.