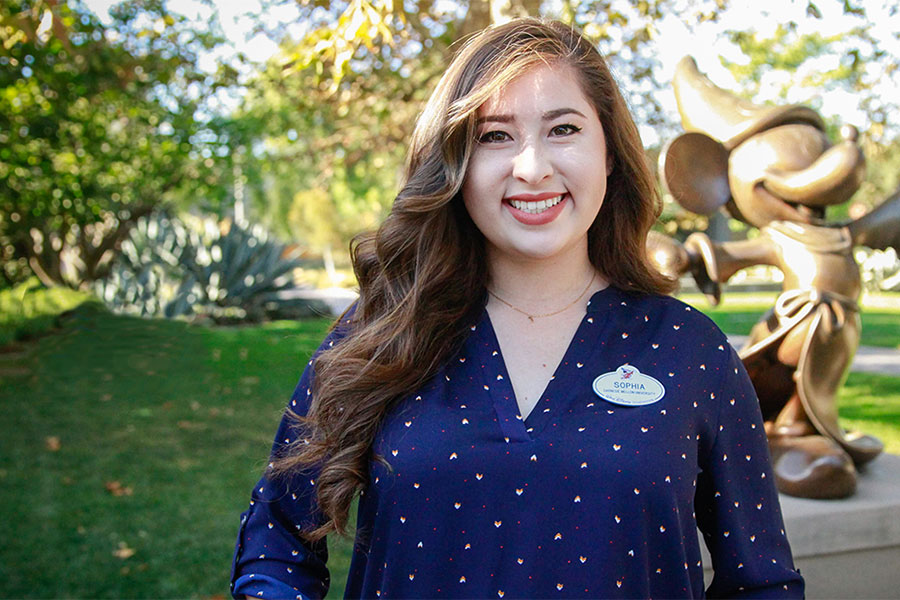 Working in a Galaxy Far, Far Away
By Anna Boyle aboyle(through)andrew.cmu.edu
Media Inquiries
For some people, work means beige cubicles and boredom. For Carnegie Mellon alumna Sophia Acevedo (E 2016), however, work means distant planets and DJ droids. Acevedo is not an astronaut or a fiction author; she works as an imagineer on Disney's new Star Wars-themed land, Star Wars: Galaxy's Edge.
Long before Disney, Acevedo was interested in physics and engineering. In her senior year of high school, she sent her resume to NASA's Jet Propulsion Laboratory "on the off chance that they needed someone to do work that no one else wanted to do," Acevedo says. She had an internship in the summer after senior year, which got her foot in the door. In the subsequent years, she moved into more technical roles, eventually working with the cryogenic physics group.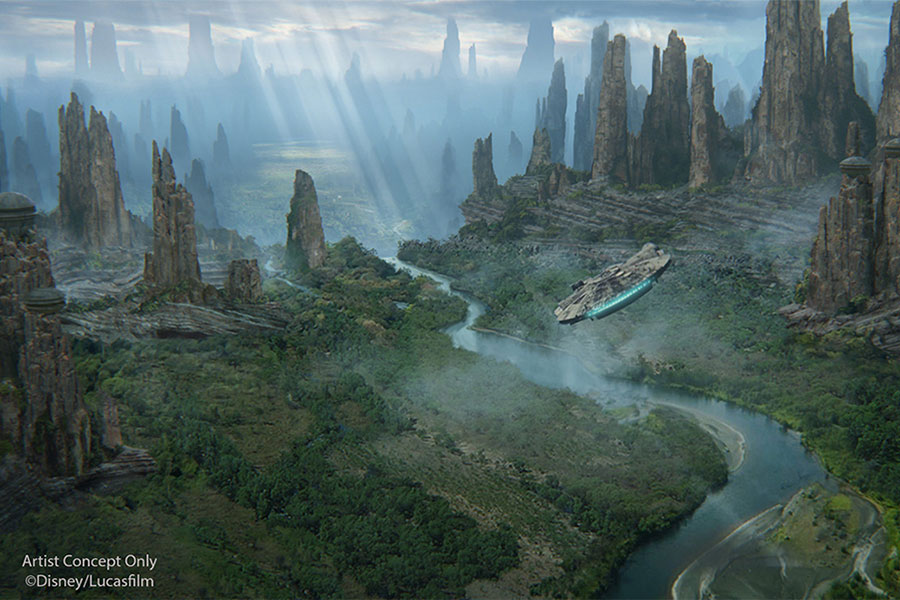 After graduating from Dickinson College, Acevedo began her graduate studies in mechanical engineering at Carnegie Mellon. During her time as a student, her classes gave her both valuable knowledge and a better idea of her desired career path.  
"All of my project-based courses were formative in figuring out what my next step would be," Acevedo says. "I started to see myself in a role that was more about guiding the process than the actual engineer doing the design work." She says Mechatronic Design, taught by Matthew Travers and Cameron Riviere, was particularly helpful. 
During Acevedo's last year at Carnegie Mellon, Walt Disney Imagineering (WDI) held a session in the MechE graduate student lounge. 
"As soon as I saw Imagineering was coming to talk to us, I knew I had to go," Acevedo says. "I was born and raised in Los Angeles, so I grew up going to Disneyland all my life." 
At the session, she made a connection, got a business card, and followed up when she applied. 
Luckily, the force was with her. Acevedo started her job at WDI as a project controls planner in June 2016. As a project planner, Acevedo says she works "with mostly technical teams to plan and strategize their scope from a design, production, and installation perspective."
To her delight, Acevedo was immediately assigned to work on Star Wars: Galaxy's Edge,a Star Wars themed land being developed at both Disneyland and Walt Disney World. The area is set on a "never before seen planet called Batuu," Acevedo says, "a remote trading port and one of the last stops before you enter wild space." The land will contain a market, a cantina, two signature attractions and more.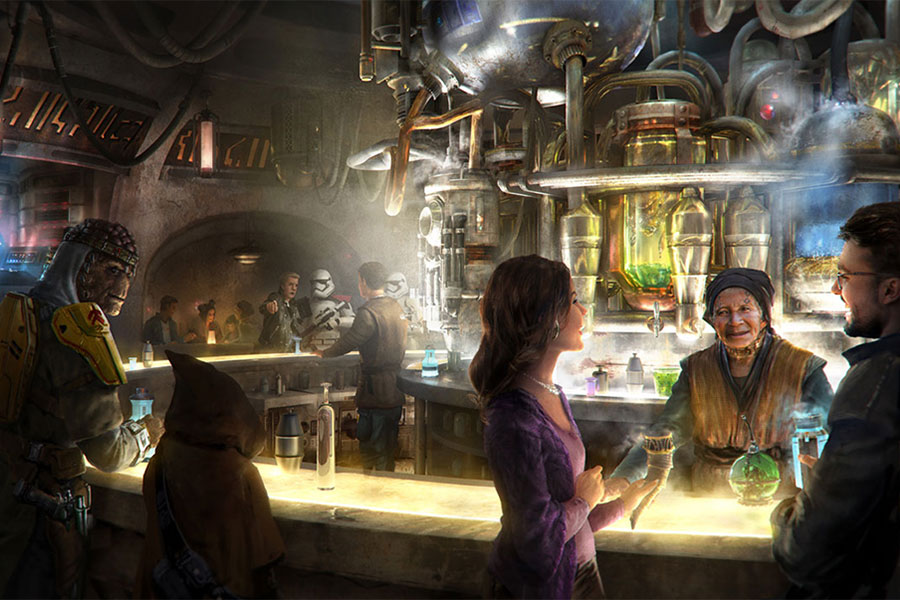 The final product will seem effortless, but there is a lot of work going on behind the scenes. For Acevedo, the most challenging part of her job is the intersection of creativity and technology. 
"We're taught to design and build systems that are optimized," Acevedo says. "But at WDI, creativity takes precedence. Making sure creative intent and technical requirements are met is a difficult thing to do."
While the work is challenging, the results are always worth it. 
"I've been on my current project for almost two and half years now," she says. "And I've been able to see a lot of the stuff that we're working on go from hand sketches and drawings and models to fully produced items. It's probably the most exciting part of my job." 
Star Wars: Galaxy's Edge will be coming to life for the rest of us in 2019 — the summer for Disneyland and the fall for Walt Disney World. With the opening day approaching fast, Acevedo reflects on her experience at Disney, NASA and Carnegie Mellon. She comes to one conclusion: "Amazing things can happen when you put brilliant people together with a common goal."