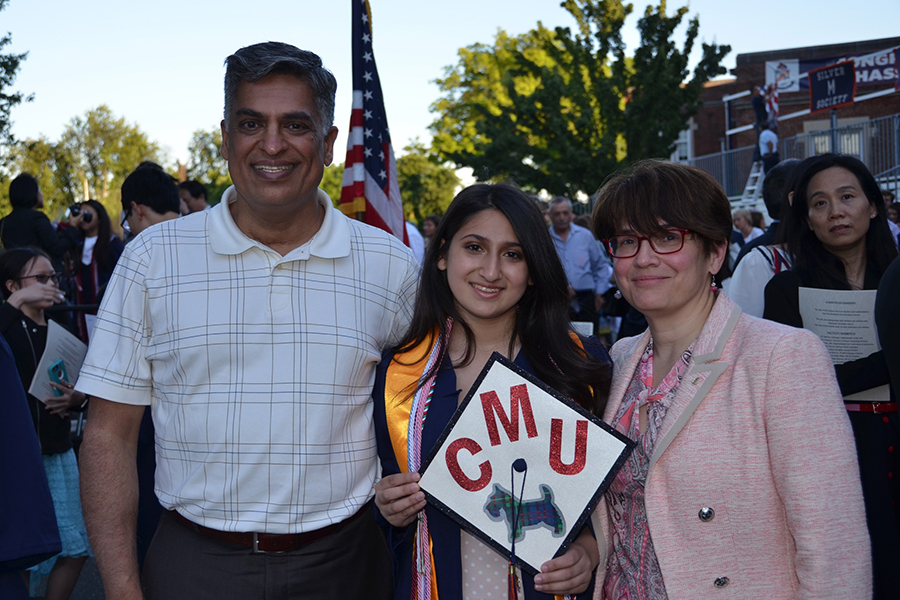 February 13, 2020
Finding Home at CMU
Legacy Family Celebrates Their Tartan Pride
As a new PhD student, Mary Margiotta (TPR 1989, 1992) introduced herself to a handsome third-year in her microeconomics class, Vasu Krishnamurthy (TPR 1987, 1989, 1992).  
"However, I am bad with names so I kept reintroducing myself," Mary says.  
Eventually, Mary and Vasu met some friends for Thai food in Oakland, and she finally remembered his name. He asked her out that night, and their first date was seeing "the Scottish play" downtown. They graduated in 1992 and got married the following July.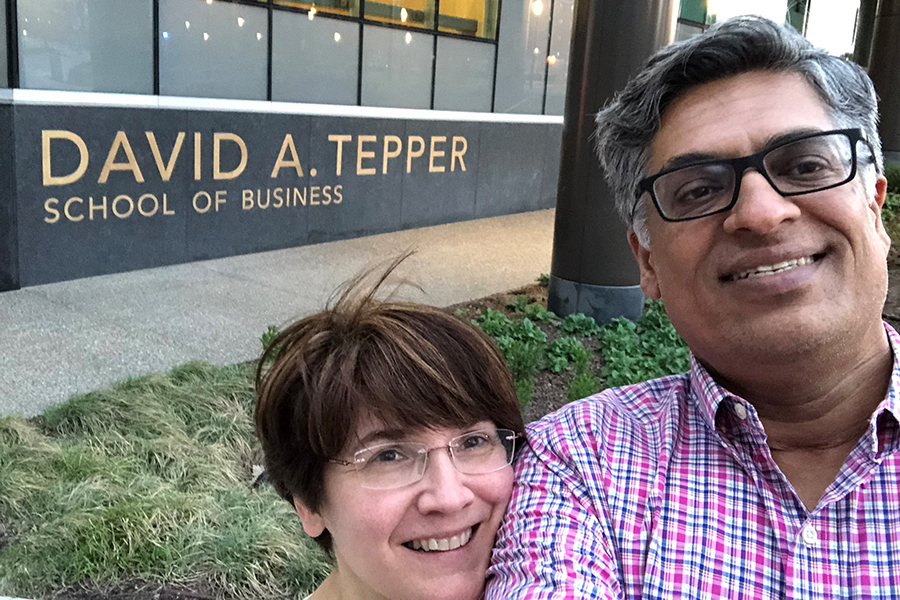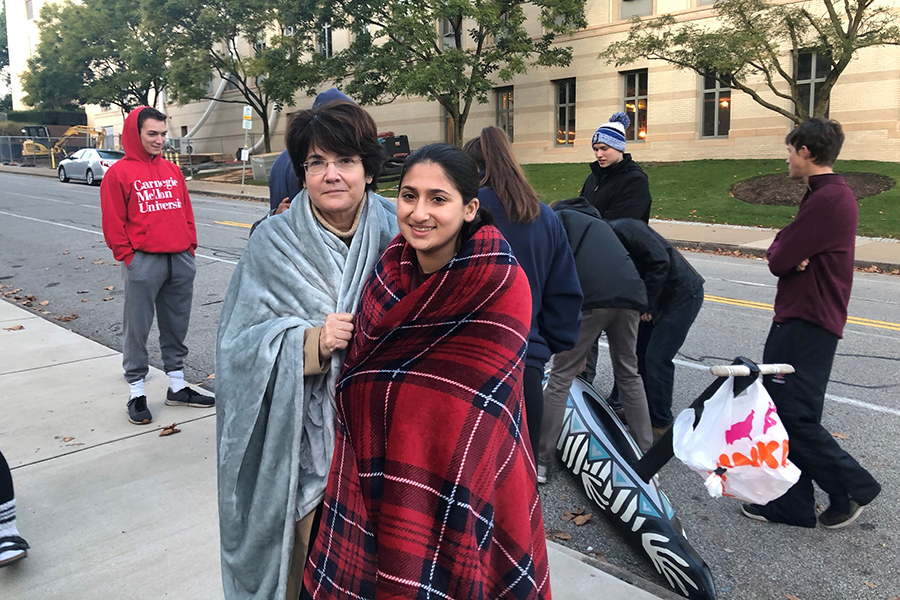 When your family shares your Tartan pride, it's a cause for celebration! Whether you're passionate about science, soccer or symphonies, we're honored to be a part of your story. 
Their younger daughter, Mia, is now a first-year CMU student. She's studying biological sciences and is also a driver for Sigma Phi Epsilon's buggy team.  
"I was thrilled when she was accepted," says Mary, who also has several uncles and a cousin who are CMU alumni.    
For Mary and Vasu, CMU will always be their home.  
"It is the place we met, the place we explored our passions and built the foundations of our careers," Mary says. "We deeply appreciate the culture of determination, hard work, innovation and collaboration."  
Share Your Love of CMU!