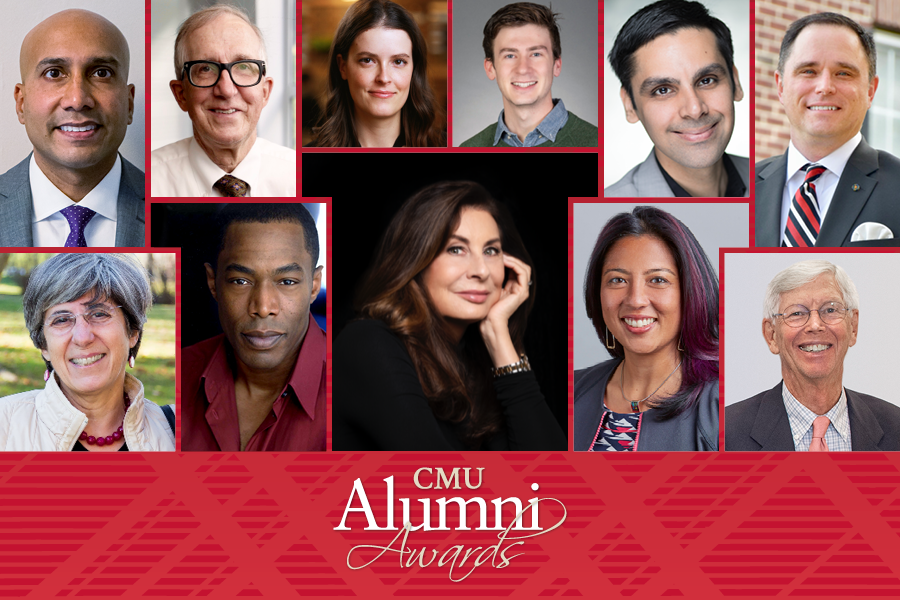 November 19, 2020
Carnegie Mellon University Presents 2020 CMU Alumni Awards to 11 Honorees
Carnegie Mellon University today announced the honorees for its 2020 Alumni Awards. The exceptional group of 11 public servants, educators, producers and visionaries share a passionate commitment to their vocations, inspiring dedication to humanity and devotion to their alma mater.
"The CMU Alumni Awards celebrate the power and possibilities inherent in a CMU education. Their degrees prepared this year's honorees to achieve excellence in all facets of their lives," said Chris Stengel, CMU Alumni Association Board president and School of Computer Science and Tepper School of Business alumnus. "This extraordinary group used the skills and knowledge they gained at CMU as the foundation to both improve our world and help forge a path for today's students to also dream big and aspire to anything they can imagine."
On Wednesday, December 16, CMU will celebrate their professional achievements and contributions to the university during a special virtual event that is open to all.
2020 Founders Medal
Carnegie Mellon will award the Founders Medal for Outstanding Service and Exceptional Achievement to a distinguished alumna who has displayed outstanding dedication and service to the university and extraordinary accomplishments in her career: Paula Wagner, a 1969 graduate of the College of Fine Arts.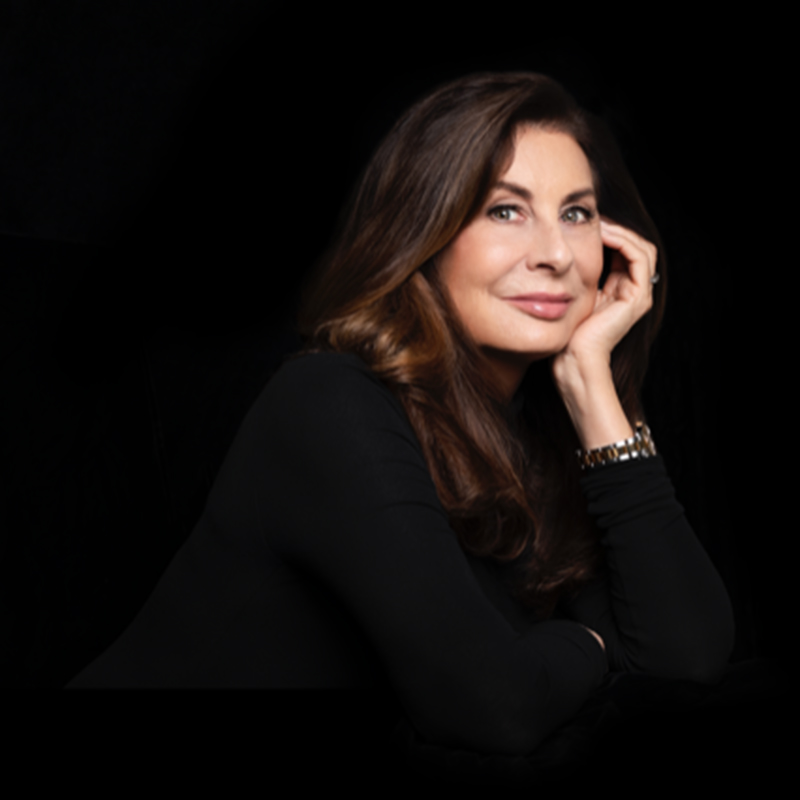 Wagner is a powerhouse in the entertainment industry, where she develops and produces film, theater and television projects that have defined culture, won awards and captured hearts.  
"Paula is an unstoppable creative force and a charismatic trailblazer in the entertainment industry," said Farnam Jahanian, president of Carnegie Mellon University. "Her vision for excellence in arts education has helped shape our cross-disciplinary collaborations. She also generously serves as a champion for our students, creating pathways for their bright futures. I am profoundly grateful for all that she has contributed to Carnegie Mellon University as an alumna, trustee and a passionate advocate of the university."
Wagner cultivated her career in the entertainment industry starting as a talent agent at Creative Artists Agency, then launching Cruise/Wagner productions and subsequently her own production company to produce award-winning movies and Broadway shows.
Wagner's production credits include blockbusters such as three films in the "Mission Impossible" franchise, "Vanilla Sky," "The War of the Worlds" and "Marshall," as well as stage shows "Pretty Woman: The Musical," "The Heiress," "Grace" and the Tony Award-nominated "Mothers and Sons."
A Carnegie Mellon trustee for more than 20 years and a member of its Executive Committee, as well as a member of the College of Fine Arts Dean's Council, Wagner is committed to cultivating the talents of CMU students. She has contributed as an adjunct professor and as a mentor who connects aspiring arts students to internships and careers in her organization as well as in the industry.
"CMU has been part of my life since I was 16, and fostered the idea that I can shape the roles I wanted to see for myself and for other women. I was empowered to create my own path through this industry, and I want to influence other young women and men to do the same," Wagner said. "I'm proud to receive this award as a recognition of my lifelong relationship with Carnegie Mellon, and as a representation of the importance of the arts in our lives and on humanity."
Wagner transformed her CMU education and early experiences as an actress into a remarkable career, narrating powerful stories of our time and shaping the future of entertainment.  
2020 Alumni Award Honorees
In addition to Wagner, 10 others will be honored at the 70th annual CMU Alumni Awards.
Presented to alumni for exceptional accomplishment and leadership in their fields or vocations, the 2020 Alumni Achievement Award honorees are:
Anirudh Koul, a 2012 graduate of the School of Computer Science, is a leader and innovator in artificial intelligence. He is currently a scientist at Pinterest where he helps transform emerging ideas into market-ready initiatives, and is the machine learning lead and mentor at the Frontier Development Lab, NASA's AI accelerator. He is also the founder of "Seeing AI," an assistive technology app for the blind community.
Michael McElroy,

a 1990 graduate of the College of Fine Arts, is a respected theater educator

,

Broadway performer, composer and mentor. The Tony and Grammy Award-nominated artist is the co-founder of the Broadway Inspirational Voices choir, a gospel ensemble that supports important social causes and received a 2019 Tony Honor for Excellence in the Theatre.

Prashanth Mekala,

a 1999 graduate of the College of Engineering and 2016 graduate of Heinz College of Information Systems and Public Policy, is a former assistant special agent in charge with the FBI, where he led teams focused on complex counterintelligence and cybersecurity cases and was repeatedly recognized for his service. He is currently associate vice president at American Family Insurance.

Manuela M. Veloso,

a 1989 and 1992 graduate of the School of Computer Science, is a world-renowned visionary in the field of AI. She has taught and mentored the next generation of technologists as the the Herbert A. Simon University Professor in CMU's School of Computer Science.  Manuela always carries and presents her research with great passion, inspiring many – including underrepresented groups – to follow their dreams in technology. Her past students are among the top AI experts in technology organizations and academia. She is currently the managing director and creator of J.P. Morgan Chase AI Research.
The Outstanding Recent Alumna Award is given for exemplary professional or vocational success and/or service to the university in the first decade as graduate. The 2020 honoree is:
Emily Kennedy, a 2012 graduate of the Dietrich College of Humanities and Social Sciences, is fighting human trafficking with artificial intelligence technology. She founded Marinus Analytics to gather intelligence and identify victims for the FBI and National Center for Missing & Exploited Children and hosts "The Empower Podcast" to create a dialogue on issues important to women.
CMU is honoring four dedicated Tartans with Alumni Service Awards, which recognizes those who give dedicated and impactful service to the university and its alumni. The 2020 honorees are:
Paul Gerlach is a 1967, 1968 and 1972 graduate of the College of Fine Arts and holds four degrees from CMU. Gerlach has shaped the musical talents of CMU students for almost four decades as a music educator at Carnegie Mellon, serving as director of the Kiltie Band and an artist lecturer in the School of Music.
Katherine Kohatsu

, a 1997 graduate of the College of Engineering and 2005 graduate of the Tepper School of Business, is a mentor for female engineering students and a connector for CMU alumni. Kohatsu also serves as a member of the Tepper School of Business Alumni Board and the Andrew Carnegie Society Board. She is a principal at PwC.

Jack McGrath

, a 1961 graduate of the Tepper School of Business, has been a champion for Carnegie Mellon University for decades. He has been a Board of Trustees member since 1995, co-chair of the successful Tepper Quad campaign and a member of the Tepper Business Board of Advisors. He retired as a senior vice president at Booz Allen Hamilton.

Don Michel

, a 1990 graduate of the College of Engineering, is committed to advancing CMU athletics. Michel was a leader in the founding of the Tartan Athletics Club and advocated for the creation of the Tartan Athletics Hall of Fame, and has served in multiple additional CMU volunteer roles. Michel is the director of sales enablement and analytics at Westinghouse Electric Co.
The Student Engagement Award recognizes a Carnegie Mellon University student who has significantly enriched the quality of life at the university and fostered alumni engagement and pride in their alma mater. The 2020 honoree is:
Cory Bird, a 2019 Mellon College of Science graduate, founded the Nooks project to create learning and collaboration spaces for students around campus as a Fifth Year Scholar. Bird was co-president of Project Rwanda, a student-led group that works to enhance the ties between the CMU's Pittsburgh and Africa campuses, through which he led a service trip to Kigali to improve computer literacy and promote STEM education. He is beginning a career in product management at Cricut.
About the CMU Alumni Awards
First presented in 1950, the Alumni Awards pay tribute to individuals distinguished by their service to the university and outstanding accomplishments in the arts, humanities, sciences, technology and business. To date, nearly 900 alumni, faculty and students have been honored with these awards.
The 2020 CMU Alumni Awards will be a virtual celebration on Wednesday, December 16 at 5 p.m. For more information and to register, visit cmu.edu/alumniawards.