October 14, 2021
Millie's Coffee 'N' Creamery is Now Open in the Tepper Building
Media Inquiries
Jessica Tones
Registered Dietitian, Nutrition Educator and Marketing Coordinator
Carnegie Mellon University is the latest university to partner with the Pittsburgh-based artisanal ice cream company, Millie's Homemade Ice Cream. Millie's is teaming up with local roastery, KLVN Coffee Labs, to bring its newest concept, Millie's Coffee 'n' Creamery, to Rohr Commons, located on the second floor of the Tepper Building.
"Rohr Commons is a social and collaborative space that is perfect for gathering over ice cream and coffee with friends," shares Joe Beaman, director of dining services. "We are grateful to partner with Millie's, one of the great local family-owned businesses within our region. Millie's and KLVN represent the entrepreneurial spirit that is the cornerstone of both the Tepper School of Business and Carnegie Mellon University. We are excited to welcome Millie's and KLVN to the CMU Dining family."
The menu features Millie's chef-inspired ice creams and vegan gelatos, along with scratch-made waffle cones, KLVN coffee and espresso drinks, and juice from local juicery, LiveFresh. Millie's is known for its vegan and gluten-free friendly menu options along with its commitment to sustainability through local sourcing and compostable serving ware.
To celebrate the opening of its CMU location, Millie's will be giving away free ice cream and coffee to two lucky Carnegie Mellon students this semester on the company's Instagram account.
"We are beyond excited to bring our newest concept to the state-of-the-art Tepper building," shares Millie's co-founder, Lauren Townsend. "The dining team at CMU is committed to supporting local suppliers and we are honored to bring our home-grown coffee and dessert offerings to a world-class university. We look forward to serving the community and spreading love - and ice cream! - all over campus."
Millie's sources dairy from heritage-breed cows in Western Pennsylvania and proudly crafts all products at its factory in Homestead, located across the river from CMU. The company was founded by a husband/wife team in 2014 and has since grown to ten brick and mortar locations in the Pittsburgh region, including three university locations.
Millie's will be open for business Monday through Friday, 8:00 a.m. - 10:00 p.m., Saturday, 9:00 a.m. - 3:00 p.m., and closed on Sunday.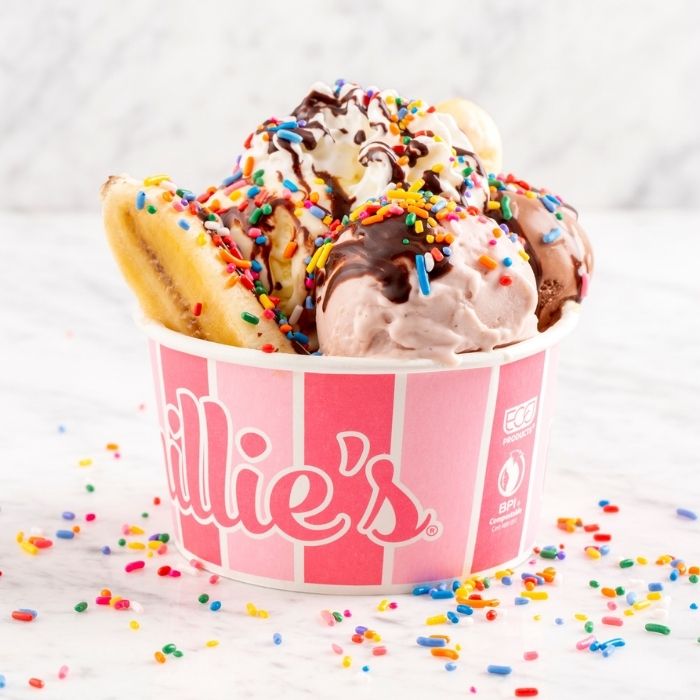 Banana Split
Turns out, you can have it all. 
Photo credit: Adam Milliron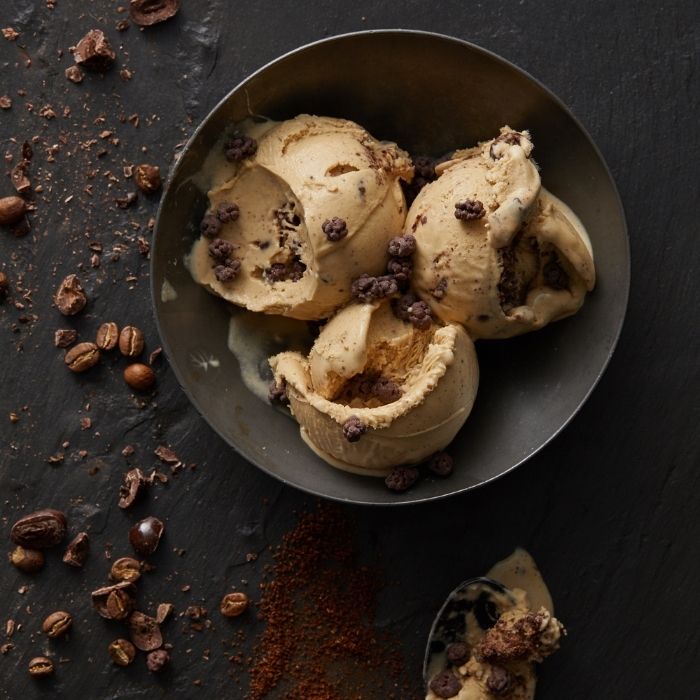 Vegan Coffee Ice Cream
Decadent, dairy-free flavors.
Photo credit: Adam Milliron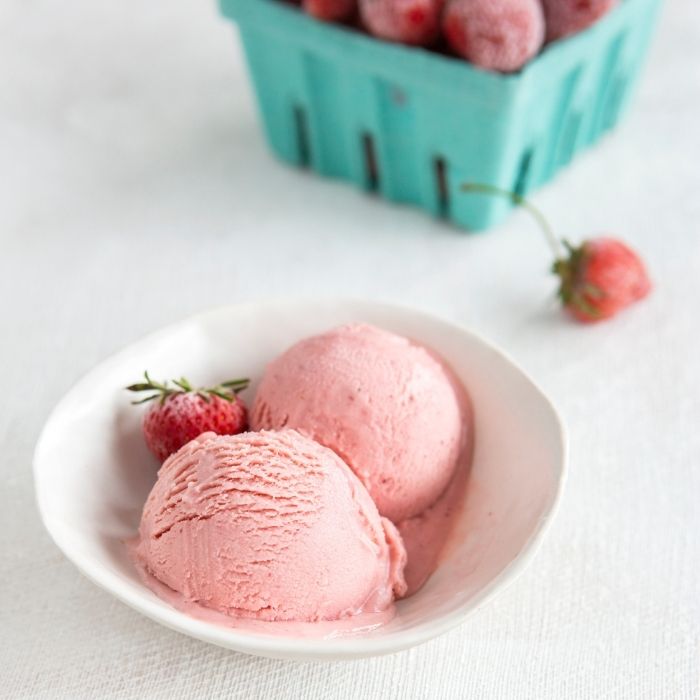 Strawberry Ice Cream
Tried and true, but better.
Photo credit: Adam Milliron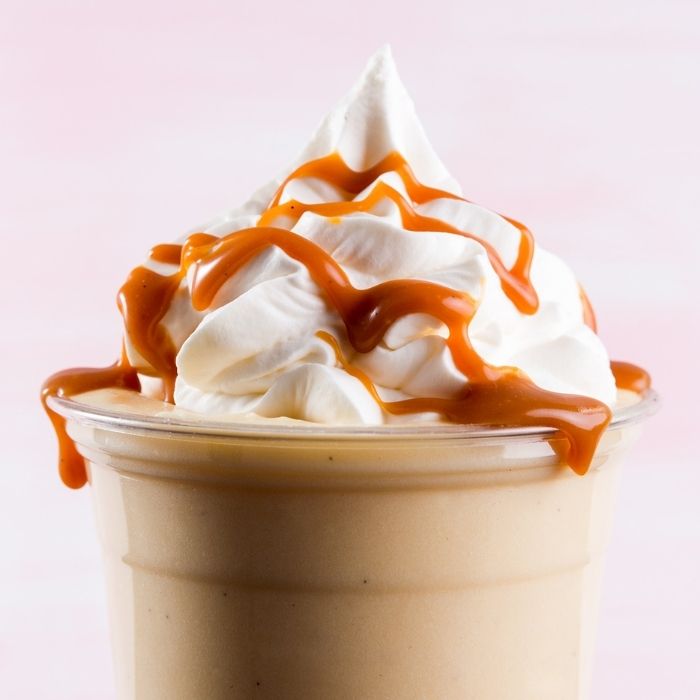 Make Your Own Milkshake
Classic or vegan, made how you like it.
Photo credit: Adam Milliron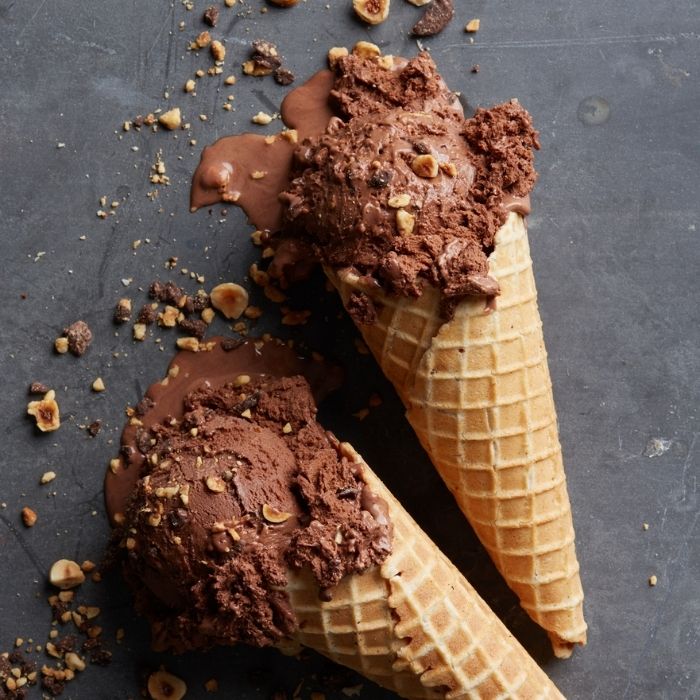 Chocolate Hazelnut on a Waffle Cone
Stack it high on a housemade cone.
Photo credit: Adam Milliron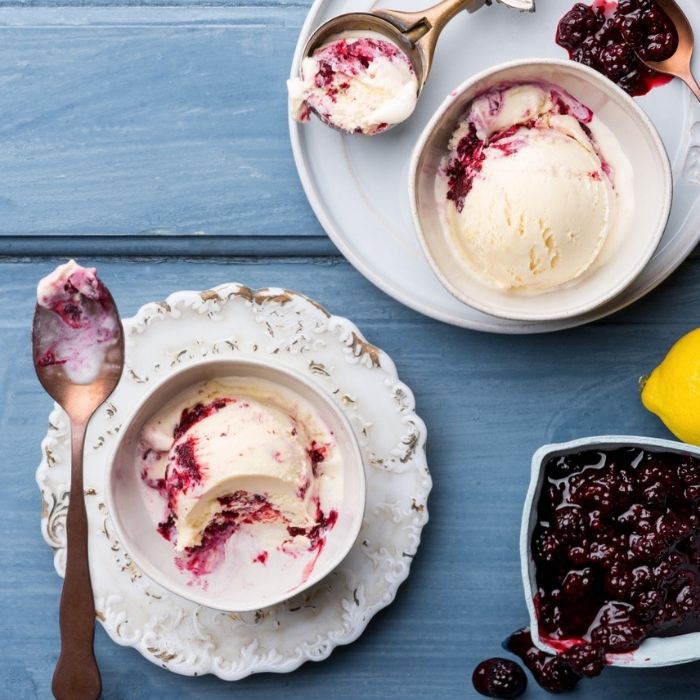 Swirled with Seasonal Flavors
We're always serving what you are craving.
Photo credit: Adam Milliron