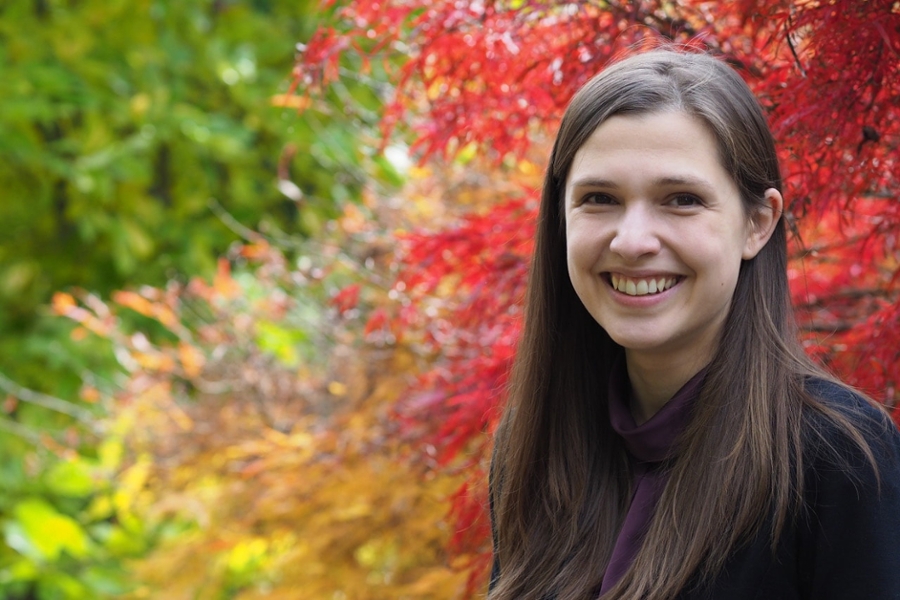 May 16, 2019
Tatyana Gershkovich Wins Prestigious Berlin Prize, First Fellow from CMU
By Jaycie L. King jaycie(through)cmu.edu
The American Academy in Berlin has awarded Tatyana Gershkovich, assistant professor of Russian studies at Carnegie Mellon University, a prestigious Berlin Prize for fall 2019. This semester-long fellowship in Berlin is "awarded annually to scholars, writers, composers, and artists based in the United States who represent the highest standards of excellence in their fields."
During her time at the Academy, Gershkovich will work on her next book project, "Tolstoy Red and White: 1920 -1928," a book about the struggle over Tolstoy's legacy between the radical Left in the Soviet Union and Russian émigré intellectuals in Berlin, as the latter sought to preserve a coherent cultural community in the face of dispersion, linguistic isolation, and poverty.
The Berlin Prize will allow Gershkovich to step away from her daily obligations at CMU and in Pittsburgh to pursue this academic project of interest at the Academy's lakeside Hans Arnhold Center, in Berlin's Wannsee district. Gershkovich is the first fellow from Carnegie Mellon University. 
Her article, "Suspicion on Trial: Tolstoy's The Kreutzer Sonata and Nabokov's 'Pozdnyshev's Address,'" will appear in the May 2019 issue of PMLA.  She is currently finalizing her first book manuscript, "The Shadow of the Instrument: Reading Past Oneself in Tolstoy and Nabokov."
For more information and a complete list of the 2019-20 Class of Berlin Prize Fellows, please click here.