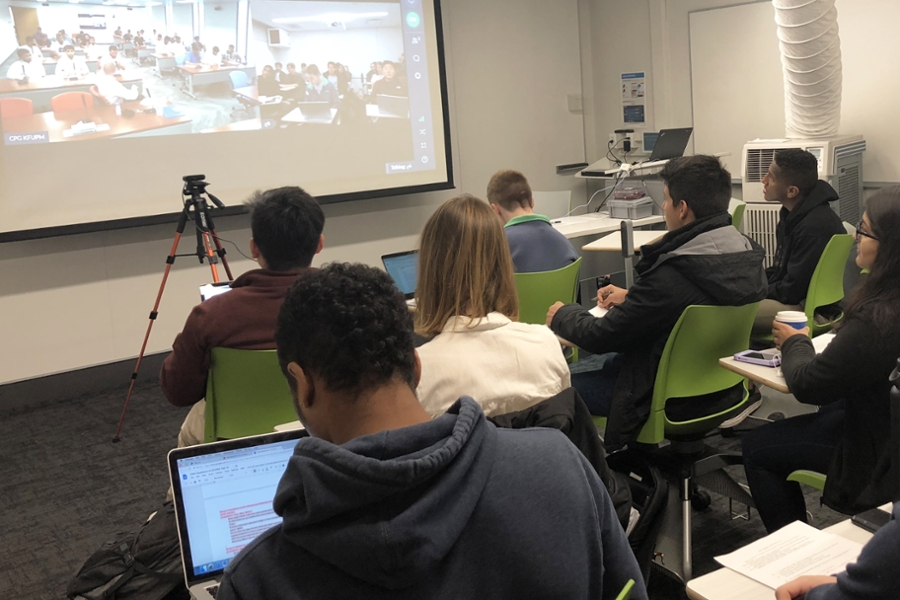 December 18, 2018
CMU Students Engage with Peers Abroad Through National Initiative
By Jaycie L. King jaycie(through)cmu.edu
Twenty-eight Carnegie Mellon University students engaged with peers from Al Akhawayn University (AUI) in Ifrane, Morocco via virtual exchange sessions throughout the fall 2018 semester.
Students enrolled in two courses, Arabic for Global Exchange Online and Arab Culture through Film and Literature, formed relationships with their Moroccan counterparts through the Harnessing Innovation through Virtual Exchange (HIVE) program.
 "The most prevalent impression the AUI students made on me during the video conferences was just how similar their lives are to my own. Everything from the classroom dynamic between students and professor, to the way the students dressed, reminded me of our own class here at CMU," said Joseph Hayes, a first-year mechanical engineering major. "The students sometimes conferred with each other and gave dissenting opinions freely just as we do."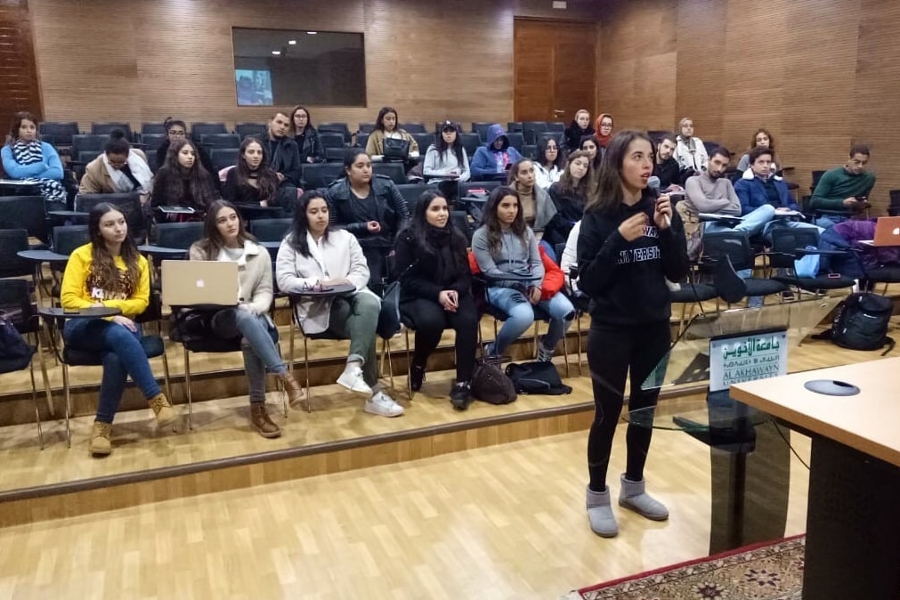 Instructor of Arabic and French Studies, Nevine Abraham, said the students' work culminated in final projects inspired by the virtual sessions and the results of a survey where they polled their Moroccan classmates.
"The students had the opportunity to experience the hybrid nature of Arab societies through the discussion of a variety of topics including the impact of social media on freedom of expression, societal and political changes, cyber control and personal privacy, modernization and Americanization, and what the use of different languages reveal about Moroccan identity," Abraham said.
This was the second consecutive semester that CMU students participated in the HIVE program, connecting students in the United States, Middle East, and North Africa.
"The video conferences with the students at AUI were a fantastic opportunity to learn more about a culture I previously did not know much about," said Matthew Kasper, a senior pursuing a dual bachelor's and master's degree in electrical and computer engineering. "I got a chance to learn many things such as how Moroccans view American current events, required military service, career prospects of Moroccan students, gender equality, inheritance laws, and more."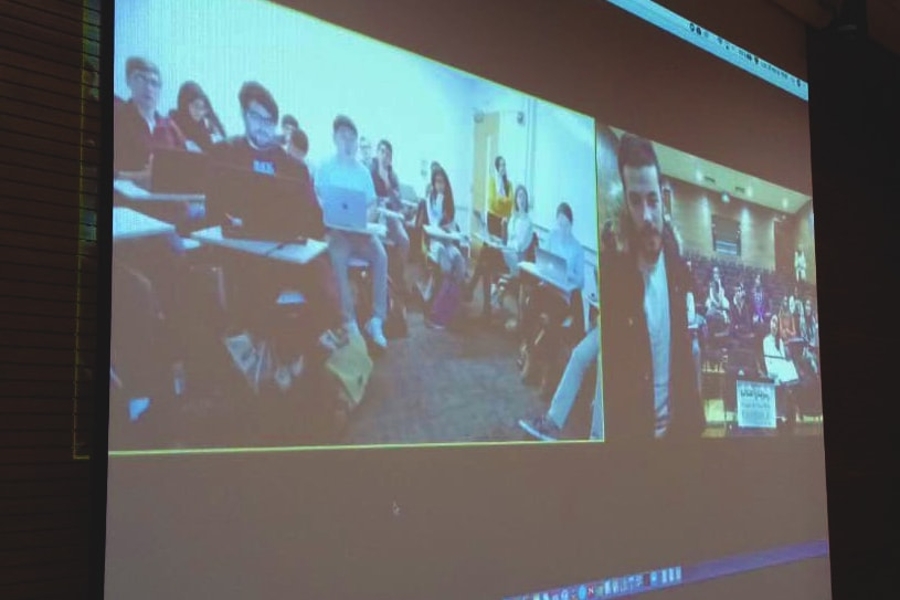 There were additional virtual exchange sessions on the topics of technology, robotics and artificial intelligence with Saudi students attending King Fahd University in Dhahran, Saudi Arabia and with Egyptian students at the American University in Cairo, Egypt. 
Joanna Wickersham, a senior studying electrical and computer engineering and robotics, appreciated the opportunity to participate in the HIVE program and looks forward to a continued dialogue.
"While it's amazing to learn how people differ, it's important to remember our similarities," Wickersham said. "It's easy to project stereotypes onto people when you haven't been able to have a face-to-face discussion. This is one reason I'd love to continue to form more personal relationships with the students."
The Department of Modern Languages will offer both courses again during the spring 2019 semester.  Arabic language experience is not required.