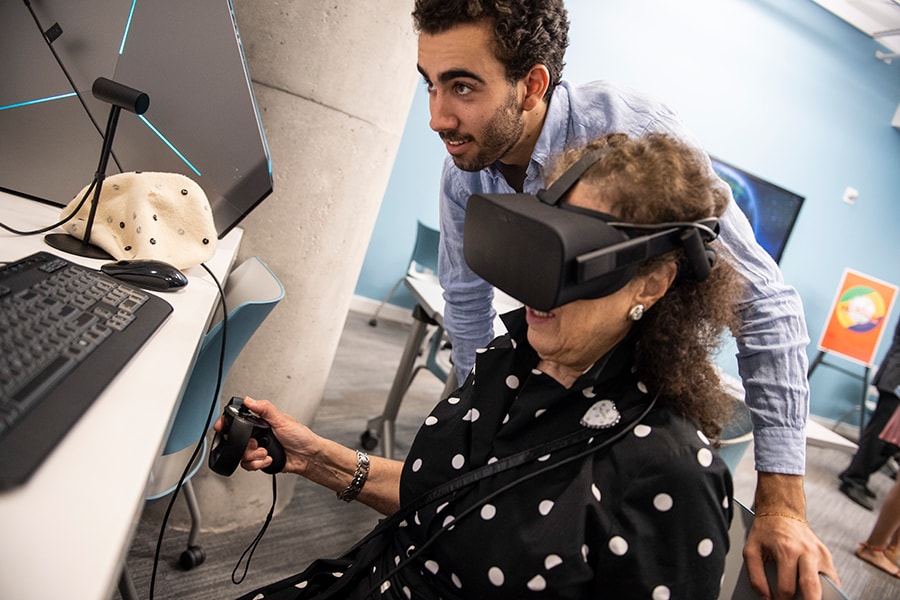 September 17, 2018
Askwith Kenner Global Languages and Cultures Room Brings the World to Campus
Students will soon be able to stroll down the streets of France, interact with the people of Cuba, or examine a Polish concentration camp — all without leaving the heart of Carnegie Mellon University's campus.
The Askwith Kenner Global Languages and Cultures Room, a new space within the David A. Tepper Quadrangle, offers students and the community an immersive, interactive language classroom and learning space.
The space was made possible thanks to a generous gift from long-time supporter, alumna and emeritus trustee Patricia Askwith Kenner (MM 1966).
"In today's world of complex societal challenges, it is more important than ever for each student at CMU to have a global experience." Kenner says, "I believe this space will enable students of every discipline to have a taste of languages and cultures from around the world."