November 06, 2015
Ibrahim's Work Featured at International Education Summit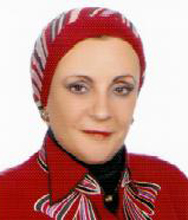 Some experts in the field of education contend that there is a growing gap between education systems currently in place around the world and the systems needed to prepare future generations for the challenges of tomorrow. Moreover, while sectors including healthcare and technology frequently profit from innovation, the education sector doesn't always receive the same attention and therefore doesn't keep pace with evolving needs.
In 2009, the Qatar Foundation established the World Innovation Summit for Education (WISE) to address these issues. According to its website, "WISE is a response to the necessity of revitalizing education and providing a global platform for the development of new ideas and solutions."
Each year the organization hosts a summit in Doha, Qatar. This year, U.S. first lady Michelle Obama was present at the gathering. So was Modern Languages faculty member Zeinab Ibrahim, teaching professor of Arabic at Carnegie Mellon Qatar. Ibrahim was one of several people chosen from the Qatar campus to showcase work that has "made significant societal, academic and policy contributions."
Ibrahim presented a project titled "Advancing Arabic Language Learning in Qatar." She is the head of a research team that discovered a "need to support educators by introducing them to updated teaching methods and recent linguistic theories that deal with language acquisition and learning."
Learn more about WISE and CMU's presence at the 2015 summit.