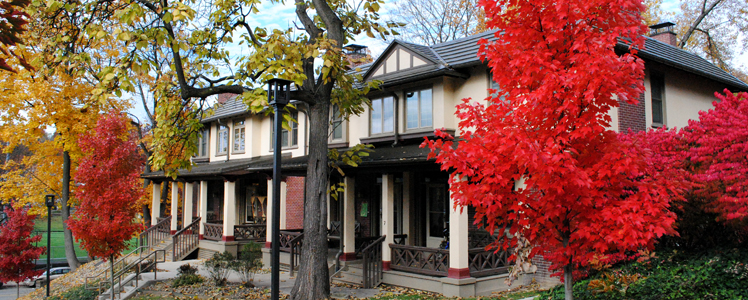 Guest Housing
Guest Housing is available for persons 18 years of age or older visiting the Carnegie Mellon University campus for University-related business or University-related purposes, such as; attendees participating in University summer programs, visiting students or professors, research sponsor employees working with University faculty or staff, guest lecturers, visiting researchers or scientists, currently enrolled full-time Carnegie Mellon University students needing temporary accommodations and prospective students and parents who are visiting the University campus or participating in a University campus tour.  For questions about whether your purpose for requesting Guest Housing may be considered a University-related business or purpose, please contact the Conference & Event Services office by telephone at 412-268-1125 or by email at confserv@andrew.cmu.edu.
Summer Guest Housing Accommodations (Available May 29, 2023 through NOON on August 5, 2023):
RESNIK HOUSE:  Resnik House amenities are top notch and close to the Cohon University Center as well as major academic buildings.  Room types consist of suite singles and doubles.  Resnik amenities include microfridges (small refrigerator with microwave), a lounge on each floor, laundry facilities, community kitchens, air-conditioning and a dining venue on the ground floor. 
The nightly rates are as follows:
| | |
| --- | --- |
| Double occupancy in a double room (2 people per room) | $58.50 (per person/per night) |
| Single occupancy in a small single room (1 person per room) | $72.00 (per person/per night) |
| Single occupancy in a double room (1 person per room) | $82.50 (per person/per night) |
Linens are included in the prices listed above (bed linens, bath towel, hand towel and wash cloth).  Long-term guests will receive a weekly linen change.
A complimentary guest internet account will be available upon check-in.
If you choose double occupancy in a double room, you will be assigned a roommate of the same gender.  All guests (up to 5 people) in each suite share one bathroom.  The living space will also be shared with the other guests.  Please note: there will be guests checking-in and checking-out on different days which means that you might have a roommate arrive before or after you. There is a 3 night minimum required for guest housing.
COVID-19 Requirements
In accordance with Carnegie Mellon's COVID-19 mitigation policies, everyone participating in programs, events or accommodations on the university's campus age 5 and older is required to be either fully vaccinated* against COVID-19 or, if not fully vaccinated, must have received a negative COVID-19 test result within three days prior to coming on campus. For recurring events/programs/accommodations, unvaccinated individuals must be retested on a weekly basis, for each week in which the individual is on campus.

*To be considered "fully vaccinated" a person must receive a booster shot within 60 days of becoming eligible for the booster, in addition to the initial dose(s) of vaccine.

Once fully registered and paid, an attestation form will be emailed to you for completion.

In addition, everyone must adhere to all COVID-19 mitigation requirements including, but not limited to the use of a facial covering at all times while on campus. The current COVID-19 mitigation requirements are available at https://www.cmu.edu/coronavirus/visitor-protocol/. The university reserves the right to revise these mitigation requirements, as deemed necessary.