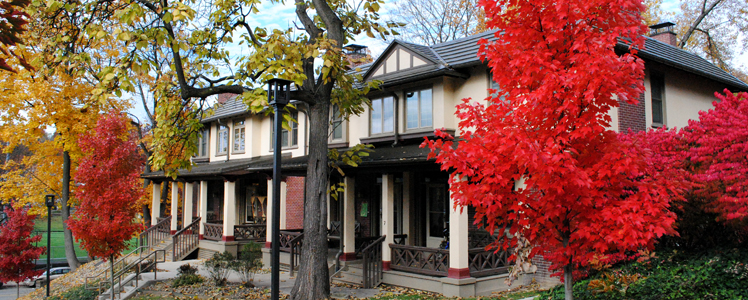 Summer Conference Housing
Carnegie Mellon University offers overnight accommodations that combine convenience and affordability within a welcoming collegiate atmosphere. Off-campus and on-campus apartments and traditional resident facilities are available from June 1st through the first Saturday in August.
Below are some frequently asked questions regarding summer campus housing. If you have additional questions, please contact us.
Q: What are the amenities included in utilizing on-campus housing?
A: We offer all guests weekly housekeeping and linen changes (if applicable), basic furnishings to include a twin-size bed, chest of drawers, desk and chair, closet or wardrobe, vending machines, laundry facilities, lounges, kitchens, fitness rooms, and recreation rooms.
Q: What types of dormitories are offered?
A: CMU offers a wide variety of housing options, both air-conditioned and non-air conditioned, including traditional residence hall rooms, apartments and suites. Facilities include private, semi-private or community bathrooms based on housing type.
Q: Are items available on-site to rent?
A: Yes, micro-fridges, fans and wireless internet access are all available at an additional cost.
Q: Are phones provided in each room?
A: Due to the popularity of cell phones amongst our guests, CMU has opted to remove the phones from our residence halls.
Q: What are the check-in and check-out times?
A: Check-in is after 3:00 PM on your scheduled arrival date. Check-out is before noon on your scheduled departure date.
Q: Where do I go to check-in when I arrive to campus?
A: Our summer housing office is located at Stever House (1030 Morewood Avenue Pittsburgh, PA 15213) and our staff is available 24 hours a day/7 days a week. Check-in location may vary based on group preferences; please check with your group coordinator to confirm prior to arrival.
Q: If I'm driving to CMU, where can I park?
A:
Guests may park in the East Campus Garage, either by purchasing a pass from Conferences & Event Services (per day) or via the pay station located in the garage (hourly rate).
Q: Is smoking permitted in the rooms?
A:
No, all rooms and buildings on-campus are smoke-free. Smoking outdoors is only permitted in designated areas.