McConomy Auditorium
McConomy is a large auditorium on the first floor of the Cohon Center. It features 445 stadium-style seats facing a large stage.
The AB Tech film series is held in McConomy during the academic year.
Amenities
Existing stadium-style seating for 445
Existing podium/lectern
Blackboard
Projection screen
Audio-visual Full and Self-Service support is available. Visit Media Services for more information.
Sound system
Film projector
Computer projector
DVD/Blu-ray player
McConomy Diagram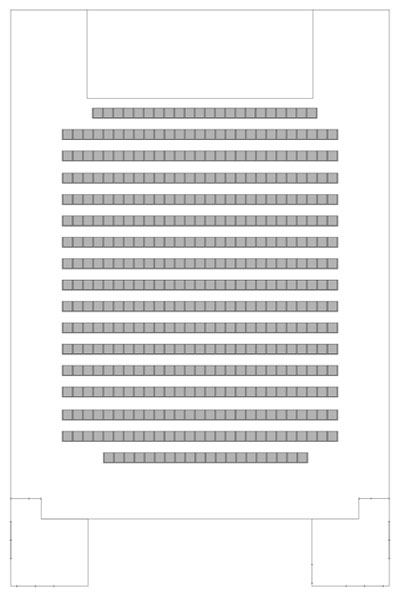 McConomy Specs
ROOM SIZE: 62' x 80'
STAGE SIZE: 14.5' x 37'
Stadium seating for 445