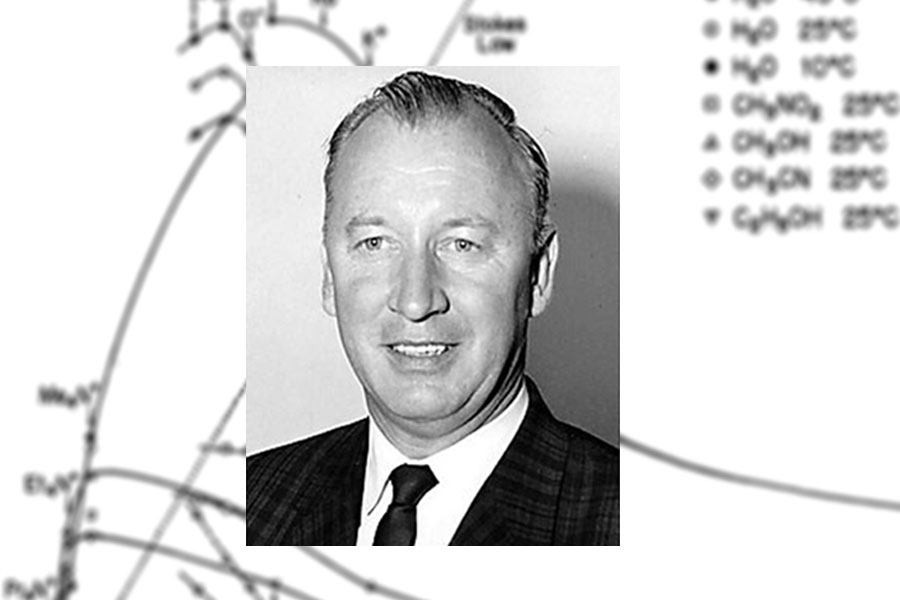 June 29, 2018
Obituary: Robert L. Kay
By Jocelyn Duffy jhduffy(through)andrew.cmu.edu
Media Inquiries
Jocelyn Duffy
Associate Dean for Communications, MCS
Robert L. Kay, former head of Carnegie Mellon University's Department of Chemistry died on June 27 at the age of 93.
Kay was born in Hamilton, Ontario and graduated with a bachelor's in chemistry from St. Michael's College in Toronto in 1949 and a master's and doctorate in chemistry from the University of Toronto in 1952. He completed a Merck of Canada Postdoctoral Fellowship at the Rockefeller Institute for Medical Research in 1953. He remained at the Rockefeller Institute as a research assistant for three years, then joined the Brown University faculty as an assistant professor in 1956. In 1963, he joined the Mellon Institute in Pittsburgh as a senior fellow. When the Mellon Institute merged with Carnegie Tech to form Carnegie Mellon University in 1967, Kay was named a professor of chemistry at the new university. He served as head of the Department of Chemistry from 1974 to 1983 and remained with Carnegie Mellon until he retired and became an emeritus professor in 1990.
Kay was active in the scientific community throughout his career. He was a member of the American Chemical Society, American Association for the Advancement of Science, Biophysical Society and Society for Analytical Chemists of Pittsburgh. He co-chaired and served on committees for conferences and symposiums and edited a number of publications in the fields of solution and physical chemistry. At Carnegie Mellon, Kay mentored many students and served on numerous faculty senate committees.
Kay is survived by his wife Ann, daughters Theresa Hay and Joanne Christie, son Robert L. Kay, Jr., and his grandchildren Margaret, Kathleen and Stuart Hay and Albert and Nicole Christie. He is preceded in death by a son, David R. Kay.
Visitation will be held from 1 to 4 p.m., Sunday, July 1 at Laughlin Cremation & Funeral Tributes, 222 Washington Rd., Mt. Lebanon. A Mass of Christian Burial will be celebrated at 9:30 a.m., Monday, July 2 at Saint Anne Church in Castle Shannon. Memorials may be made to The Little Sisters of the Poor, 1028 Benton Avenue, Pittsburgh, PA 15212 or St. Jude Children's Research Hospital, 262 Danny Thomas Place, Memphis, TN 38105.