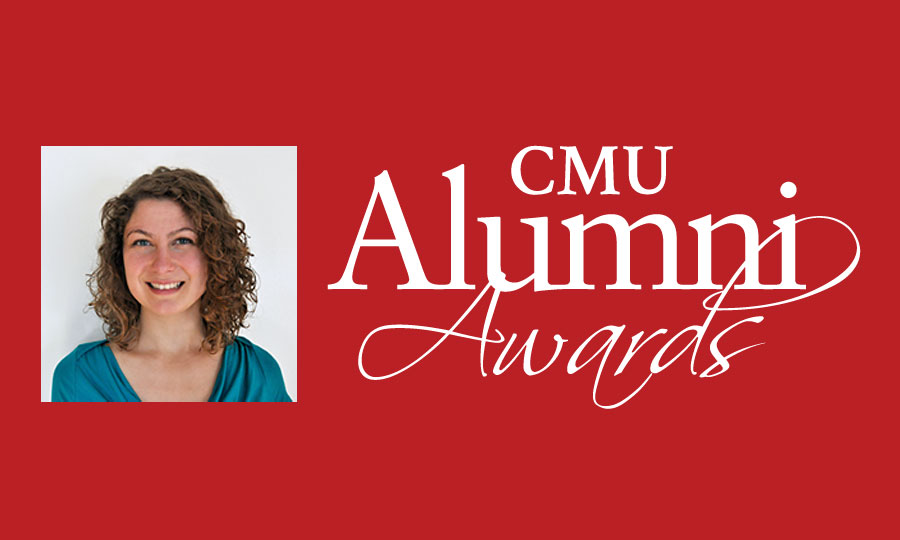 February 01, 2018
Alumna Ashley Kilp Godisart Honored with Outstanding Recent Alumni Award
Media Inquiries
Jocelyn Duffy
Associate Dean for Communications, MCS
Ashley Kilp Godisart (CMU 2010), an emergency medicine physician at Heritage Valley Health systems, will receive the Outstanding Recent Alumni Award recognizing her professional success and service to the university in her first decade as an alumna.
A Pittsburgh-area native, Godisart graduated from the Mellon College of Science and the Science & Humanities Scholars program in 2010 with a degree in chemistry. She attended the University of Pennsylvania for medical school and returned to Pittsburgh in 2014 for an emergency medicine residency at the University of Pittsburgh, where she served as chief resident.
Throughout her career, Godisart has sought to stay engaged in her communities. She spends many summers at Dragonfly Forest, a camp for children with serious medical conditions or autism. Her heart is also still in the work in regard to Carnegie Mellon, where she serves on the Task Force for the Carnegie Mellon Experience, which works to closely examine the Carnegie Mellon experience and develop recommendations to enhance the community.
Godisart is also an advisory board member for Carnegie Mellon's chapter of Camp Kesem, a student-run summer camp for children with a parent affected by cancer. She enjoys sharing her perspective as a CMU graduate in medicine by speaking with multiple student groups on campus and participating in the iDeATe program. She also shares her love of Carnegie Mellon with the next generation as an alumni interviewer for prospective students.