School of Design
Rich History in Design
The School of Design is among the oldest and most respected design programs in North America and one of the only leading design programs to offer degrees at the undergraduate, graduate and doctoral levels within a top-ranked multidisciplinary university. As such, our design students are a part of a diverse, intellectually rich community.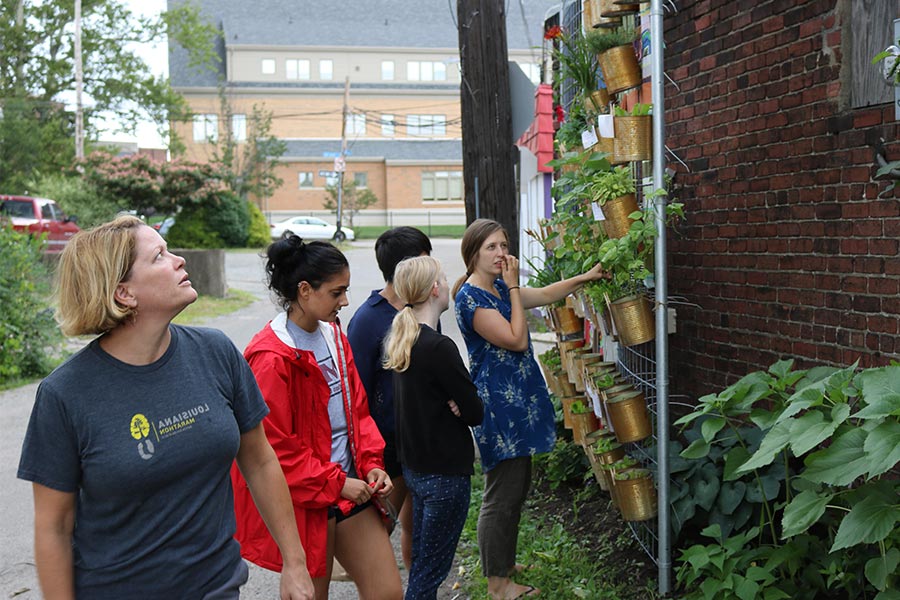 Build a Strong and Diverse Professional Network
You'll work with people at every point in their careers, with experience in fields as varied as journalism, engineering, fine arts, anthropology, psychology, business — and of course, design. You can join our AIGA or IDSA student chapters and learn from experienced communication or industrial design professionals. As a design student, you can attend Confluence, the School of Design's student job fair, and connect with more than 70 of the country's top companies.
Our Holistic Approach Distinguishes You from Your Peers
Designers no longer think about products and communications in isolation; to practice ethically and effectively, we must consider interactions within the broader social and environmental contexts. Our programs are unified by a framework that responds to changes in design, while also seeking to shape the future of the discipline and advance the field as it matures. Our students become "systems thinkers," able to see and solve complex problems in a globally connected and interdependent world.