School of Design
Rich History in Design
The School of Design is among the oldest and most respected design programs in North America and one of the only leading design programs to offer degrees at the undergraduate, graduate and doctoral levels within a top-ranked multidisciplinary research university. Our students are part of a diverse, intellectually rich community pursuing Undergraduate design degrees in Communications, Products or Environments; Masters' degrees in Design for Interactions; and PhDs in the emerging field of Transition Design.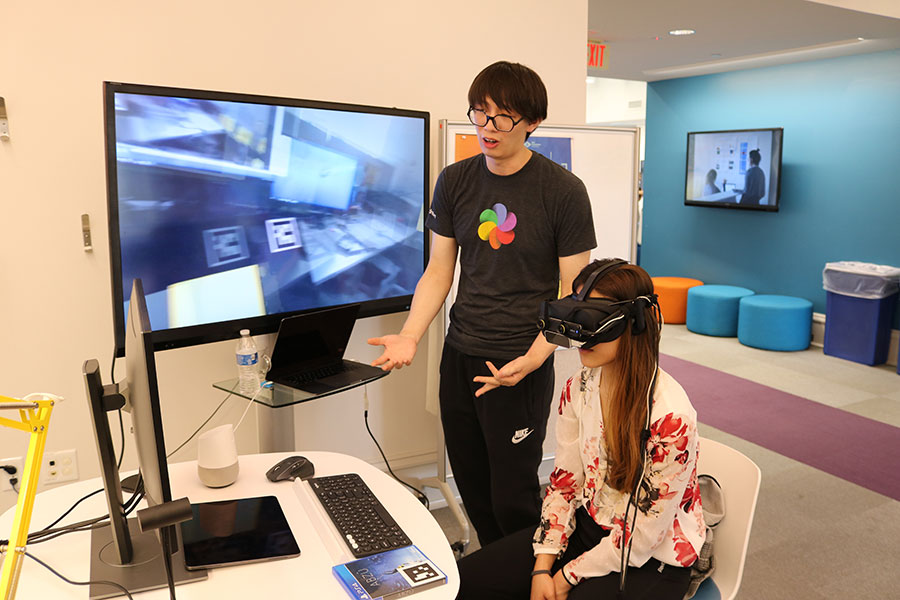 Designing for the Present and the Future
Organizations are actively seeking new problem-solving approaches that respond to escalating business, social, and environmental challenges. Design has become a highly interactive, collaborative and transdisciplinary activity that is integral to the success of businesses and institutions worldwide. Our practice plays an increasingly important role in shaping the interactions people have with products, services and systems that can have substantial impact on their experience.
Become a Systems Thinker
Designers can no longer think about products or communications in isolation; to practice ethically and effectively, they must also consider interactions within broader social and environmental contexts. Our programs are unified by a framework that contextualizes design, while also seeking to shape the future of the discipline and advance the field as it matures. Our students become "systems thinkers," able to see and solve complex problems in a globally connected and interdependent world. The career possibilities — and your potential to make an impact on the world — are limitless.