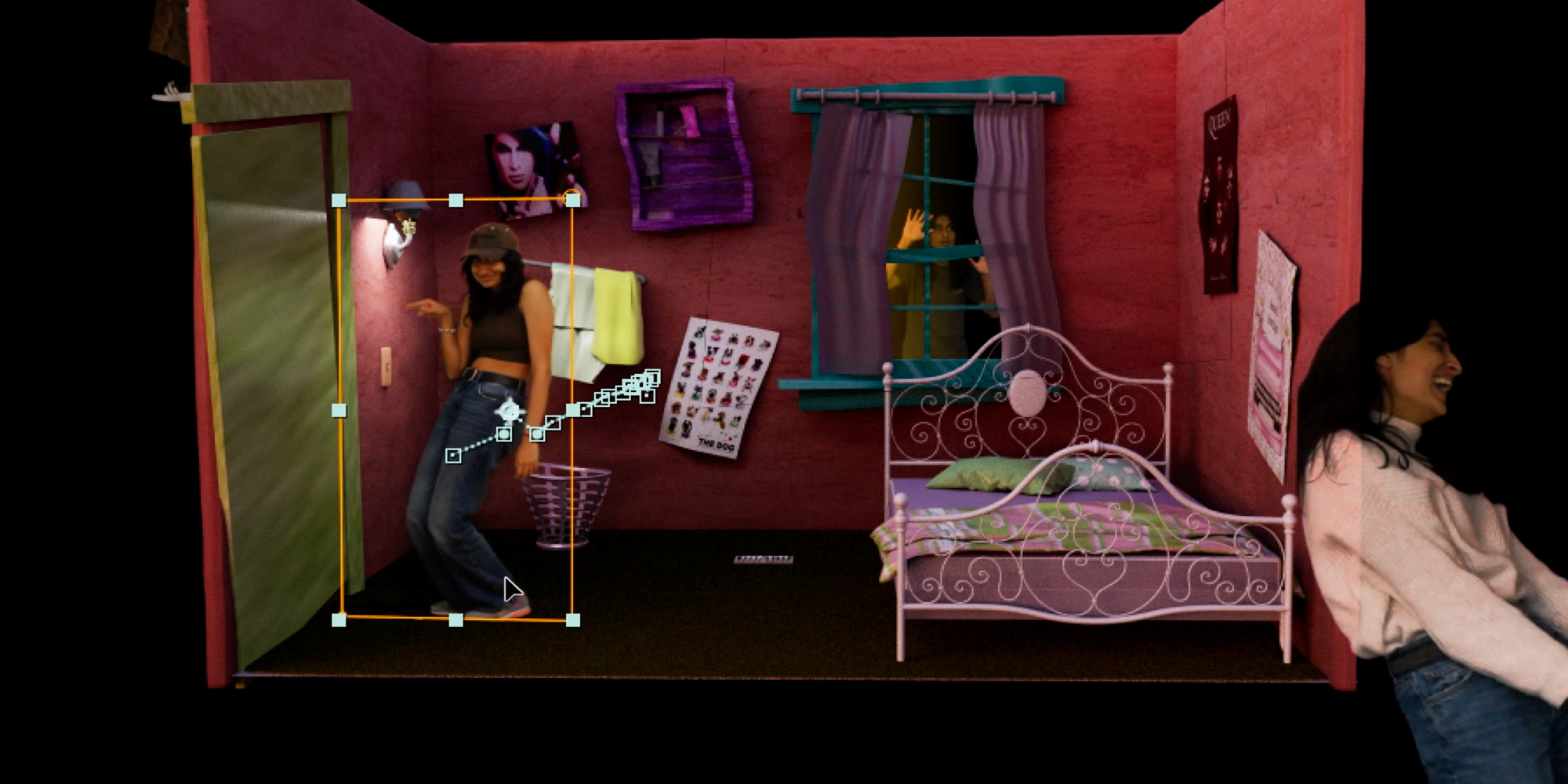 The Skowhegan Experience
Ajunie Virk Earns Prestigious Residency
written by
Pamela Wigley
Ajunie Virk (BHA 2023 in Film & Visual Media and Art with a minor in Animation and Special Effects) was selected for a residency at Skowhegan, one of the most prestigious and important residency programs in the United States. It is exceptionally rare for a graduating undergraduate student to be selected for the program.
Skowhegan seeks each year to bring together a diverse group of individuals who have demonstrated a commitment to artmaking and inquiry, creating the most stimulating and rigorous environment possible for a concentrated period of artistic creation, interaction and growth. Located on a historic 350-acre farm in rural Maine, the campus serves as a critical component of the program.
Neither a school in the traditional sense nor a retreat, Skowhegan draws its vitality from the community created through the talent and energy of the participants, and the distinguished faculty of resident and visiting artists, who provide them with support and critical assistance. Founded by artists, and still governed by artists, the program provides an atmosphere in which participants are encouraged to work free of the expectations of the marketplace and academia.
While on campus, participants are given individual studio spaces, as well as access to a sculpture studio, a fresco studio, a media lab, a library composed of more than 14,000 volumes, more than 350-acres of farmland, forests and lakefront, and a rich community of artists. Alumni often report that the intensity of the Skowhegan experience has had a profound effect on their work and their lives. In order to allow others entry, no participant is allowed to return for a second summer. It is a once-in-a-lifetime experience.
Being chosen for high-profile programs is not unusual for Virk. Last summer, Virk and fellow School of Art junior Ester Petukhova were among 22 students who attended the Yale Norfolk School of Art's undergraduate summer residency. The highly-selective six-week program, which solicits nominations for students from universities across the country, very rarely accepts more than one student from a university per year.
The 2022 program focused on the subject, "The Shape of Empathy," through a series of visiting artist lectures, classes and studio visits. Virk and Petukhova were onsite for the program at the Battell Stoeckel Estate in Norfolk, Connecticut.
For Virk, who works primarily in 3D animation, video, and collage, residency programs complement her studies within the College of Fine Arts by allowing her to focus more intensely on one or two projects.
"Here in college, everything is very fast paced — it's project-after-project-after-project," she said. "A residency is a place where you can spend prolonged periods of time on specific projects and concepts."
The Yale program, she said, appealed to her because of its theme of empathy, which relates closely to her work's exploration of nostalgic childhood objects and cultural practices. The program was a unique opportunity to understand what empathy means to people from different cultural backgrounds, she said.
Her work will be showcased in "Video Art PGH" at the Miller ICA July 29–Sept. 3.
---
featuring the following:
image courtesy of Ajunie Virk, studio visit video
watch more: