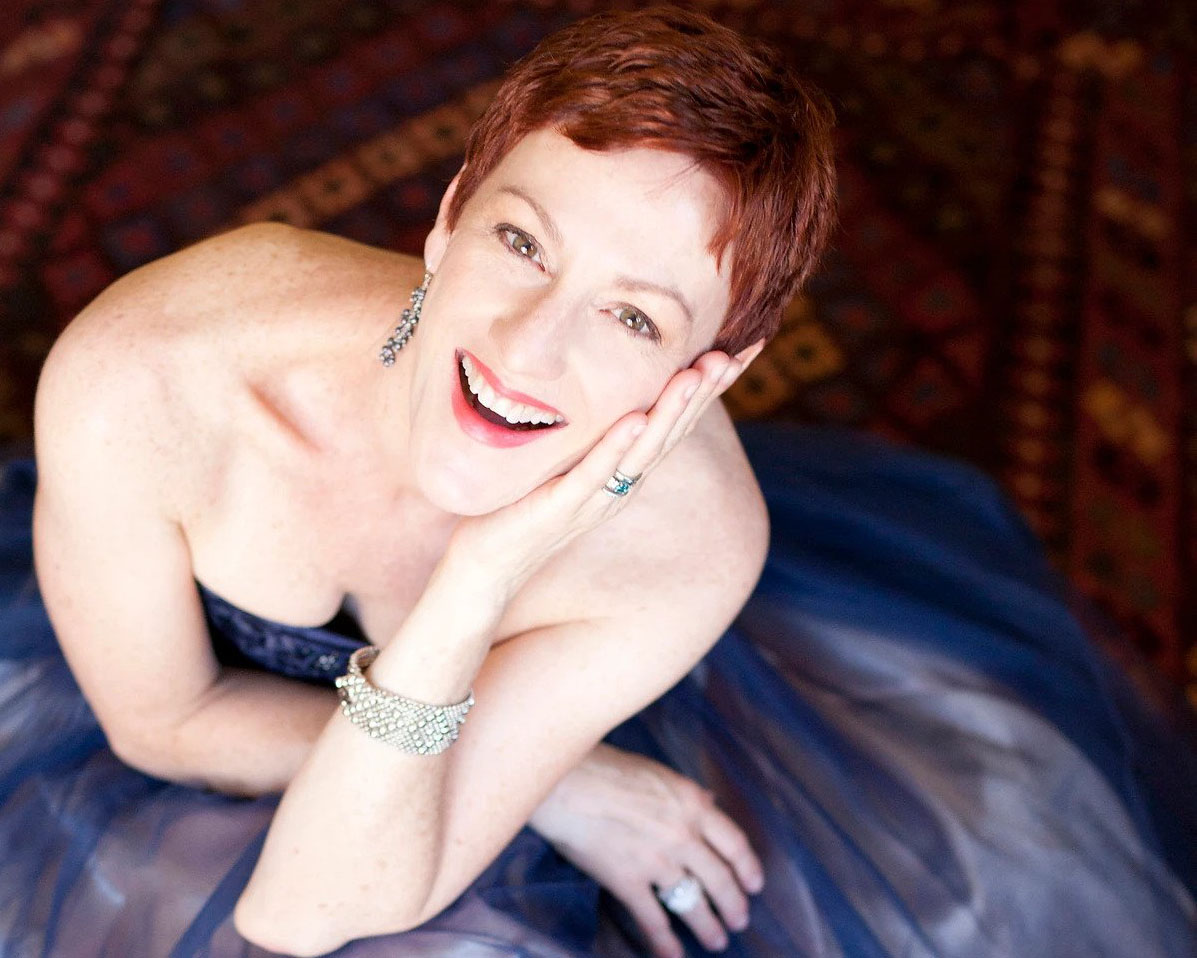 Ingénue ... Ingé-not-so-new!
Lisa Vroman Shares Her Musical Journey
written by
Cally Jamis Vennare
After almost 10 years inhabiting the role of Christine Daaé in "The Phantom of the Opera on Broadway," in San Francisco, and on tour throughout the U.S., Lisa Vroman (MFA, Voice Performance) was ready to leave Broadway for some much-deserved R&R at her new home.
And then Hal Prince stopped by her dressing room.
Vroman recalls saying to him, "I think I'm done; do you know how old I am?!" But the legendary American theatre director and producer knew Vroman's age … and it didn't matter one bit. "What Hal cared about was the value of the production. He was supportive and loyal to me and, of course, I was loyal to him. So, I went back for five more months of Phantom."
With a career spanning decades and including 64 different theatrical productions, 29 opera/operetta roles, and hundreds of concert appearances around the world, Vroman has no shortage of stories to share about her life's work with legends like Hal Prince, Stephen Sondheim, Michael Tilson Thomas, Keith Lockhart and others. Her new one-woman show, "Ingénue … Ingé-not-so-new!", reveals the artist's cross-over journey through a carefully curated selection of music and memories. The 70-minute, one-act cabaret with piano and bass — featuring not less than 15 songs from iconic shows such as "The Sound of Music," "Ragtime," "Sweeney Todd" and, of course, "Phantom of the Opera," among others — recently completed two successful runs at The Green Room 42 in New York and Coachella Valley Repertory in California.
At her sold-out Green Room 42 show, she was delighted to see a table "filled with CMU-ers," including David Gaines, Paul Kelley, Georgia Osborne and Phyllis Kubey. "The great thing about CMU is that you take your friends with you," she said with a smile.
Where did the idea for her one-woman show originate? Vroman had wanted to do something for years, due to her love of being on stage and being "communal" with other actors or symphonies. "When I began with "Phantom of the Opera," I was a classic ingénue, and when I finished 10 years later, I was the 'ingé-not-so-new!' A lot of people suggested that was a great name for a cabaret act — so I finally indulged them!" she said. "If you have a good story to tell in an authentic and personal way, there are thousands of things to share that relate with people."
Vroman, a classically trained vocalist, has enjoyed success as a crossover artist — one who can straddle classical and musical theatre worlds with ease and confidence. But as a young artist, she struggled to "be authentic," often feeling like she had to choose one genre or the other. Enter Carnegie Mellon, where she auditioned and was accepted into the School of Music MFA program in vocal performance. It was a decision that "changed my life musically" due to CMU vocal guides like Robert Page, Beatrice Krebs and Ralph Zitterbart. (Years later, Paige and Krebs would proudly witness Vroman take centerstage when "Phantom of the Opera's" national tour landed in Pittsburgh.)
"Everyone at CMU was so supportive of me as a musician. They helped me develop all levels of my technique … and become a complete artist. They gave me personal attention and believed in me more than I did in myself. They started me down the path that you realize never ends," she shared with pride. "I know, and I teach my own vocal students, that you must evolve. There is a shelf-life to us as 'vocal athletes' and to what we do. Luckily, I've taken care of myself. It's a testament to all the CMU people who made me develop a technique to start with. And I am forever grateful."