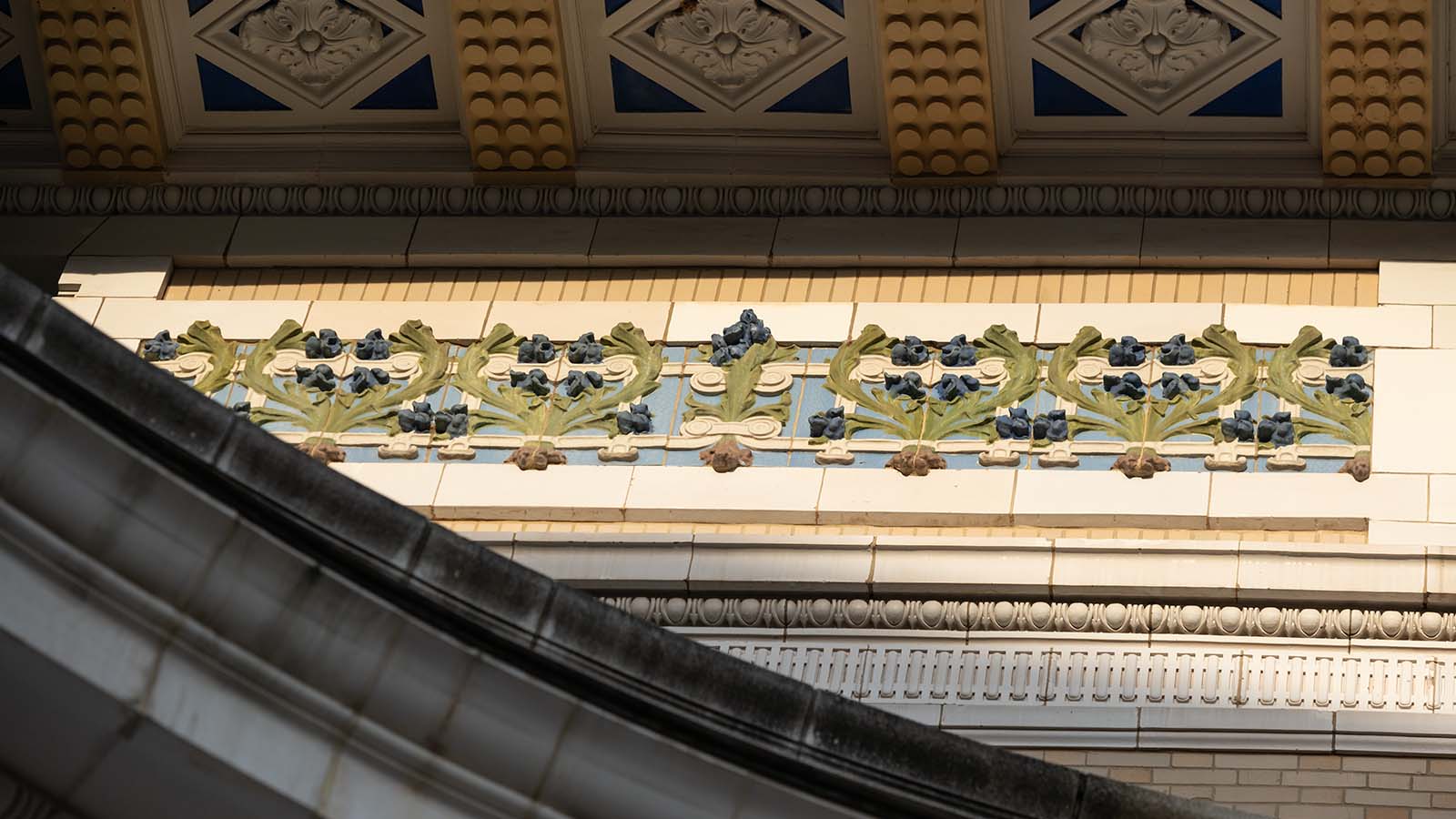 Fusing Disciplines and Creating Connections
Dr. Mark Baskinger Named Director of the Joseph Ballay Center for Design Fusion
written by
Joe Lyons
Carnegie Mellon University's School of Design has announced that Associate Professor Mark Baskinger has been named the inaugural director of the newly established Joseph Ballay Center for Design Fusion, starting in July 2023. The center, created by a $10 million gift from Professor Emeritus Joseph Ballay, establishes a formal presence of design expertise and outreach at CMU and also will serve as a central hub for design courses for the CMU campus community, executive education, sponsored projects and collaborations, and design research.
"Our international search for the inaugural director of the Joseph Ballay Center for Design Fusion made it clear that Dr. Mark Baskinger is the ideal choice," said Eric Anderson, Professor and Interim Head of the School of Design.
Baskinger, who currently teaches across all levels of design curriculum in the School of Design, has been featured in numerous design publications and international magazines, has had his work exhibited in museums all over the globe, holds 5 US design patents, and is also the co-author of "Drawing Ideas." He holds a PhD from the Royal Melbourne Institute of Technology, an MFA in Industrial Design from the University of Illinois (UIUC) and a BFA in Graphic Design from Carnegie Mellon University.
Baskinger, whose promotion to full professor at CMU will become official in July, has unique experience as both a design practitioner and a design educator. This combination of perspectives was an important factor in naming Baskinger as director of the Ballay Center.
"Both a practicing designer and design educator have to know their stuff, of course, but a design educator has the ability to expose the design process to those who are new to it — the capacity to explain, taken to the extreme — to make the abstract concrete and clear, and to form new connections through collaboration," said Joe Ballay, who also taught Baskinger when he was a student at CMU. "Mark Baskinger has the potential to go down in history as one of the great design educators."
Much like his combined experience as a design educator and practitioner, Baskinger sees the word "fusion" as key to the mission and vision of the Ballay Center.
"There's no shortage of interesting people and work at CMU; connecting with the right mix of programs, people and projects can yield amazing things," said Baskinger. "From my experience directing the CMU MoonArk project, I've had the opportunity to connect with most units on campus and to work with faculty across many disciplines. I've found CMU to be fertile ground for ideas fueled by a general sense of collegiality. Although it's easy to come up with ideas (there's never a shortage of ideas around here), putting them into action will be essential for the Ballay Center."
Baskinger also sees the Ballay Center as a bridge to other units on campus, and broadly, to connect academia and society in productive ways. "The Charter for the Ballay Center states the School of Design is a unique place where design, the arts, the sciences and the humanities converge. And in the spirit of convergence, I see the Ballay Center becoming a destination for collaboration and transformational educational experiences."
The Ballay Center is an extension of the School of Design and Baskinger views its targeted goal as fostering an agility of practice across disciplines through design thinking, methods, practice and mindset.
"The ability to see beyond and around any problem space is a key value for design," said Baskinger. "Situating concepts and solutions against a broader context while simultaneously addressing mission-critical requirements illustrates the inherent contribution of design thinking; but perhaps most important is that for a designer, the thinking happens through making and the designed artifact holds agency in addressing large issues and problem spaces."
Baskinger, who calls Ballay "the gold standard for a design faculty member who thinks beyond interdisciplinarity," is looking forward to beginning his work as director of the Ballay Center by setting the groundwork for the Center and establishing its policies and practices.
"In many informal conversations recently, it is clear that there is an incredible appetite for design on campus and so many colleagues have great ideas for collaboration, research projects and educational initiatives," said Baskinger. "I share their excitement."
"Mark has an impressive career as an influential professor and researcher who is well connected and respected across academia and professional communities," added Anderson. "His extraordinary skill of visioning, leading and collaborating on highly complex multidisciplinary projects, such as the MoonArk, excites us about the possibilities the design center will provide and the outcomes it can achieve."