BXA Intercollege Degree Programs
Slaying Off-Broadway
written by
Emily Syes
The gory, feminist musical "The Trouble with Dead Boyfriends" took center stage off-Broadway this summer for a one-month run at The Players Theater. The CMU-heavy production was originally performed on campus as part of School of Drama's 2016 PLAYGROUND festival of independent student work.
At that time, Annie Pulsipher (CFA 2017) was an MFA dramatic writing student seeking a musical collaborator to bring her concept to fruition. She formed a creative partnership with Alex Petti, a 2015 bachelor of science and arts graduate in chemistry and music composition, who was working in New York City as an information technology project manager at Merck by day and a composer/lyricist by night.
Their energetic, silly horror show follows a trio of best friends — Stella, Grace and Madison. Influenced by romance in young-adult novels, the girls are desperate to find the perfect boyfriend of their dreams before prom at George A. Romero Memorial High. They try to grasp to their fantasy of "a love that lasts forever" until their dates prove to be monstrous — literally revealing their true forms as a vampire, ghost and zombie. Before the nightmare of prom night is over, the schoolgirls realize that their truest, deepest form of love is the bond between friends and finally exorcize their toxic monster boyfriends.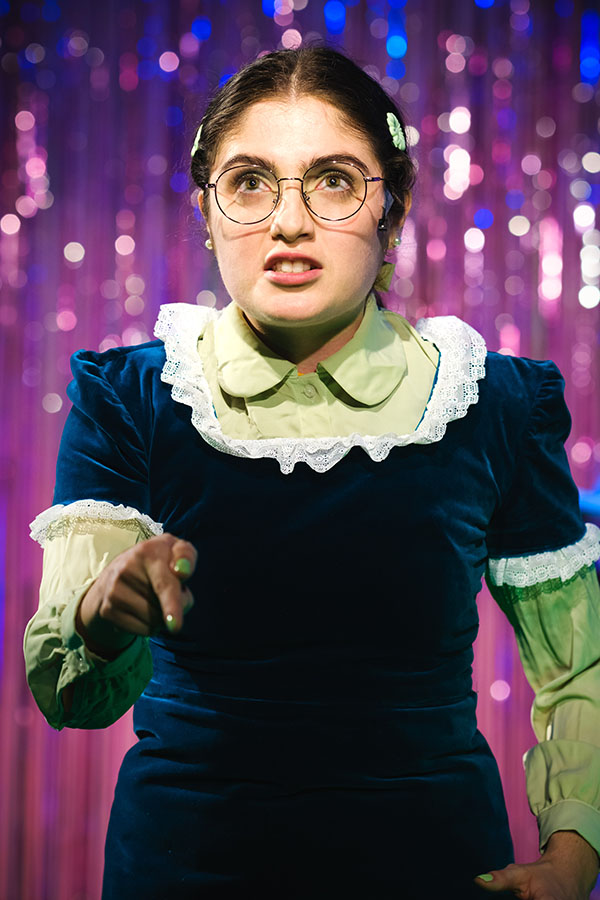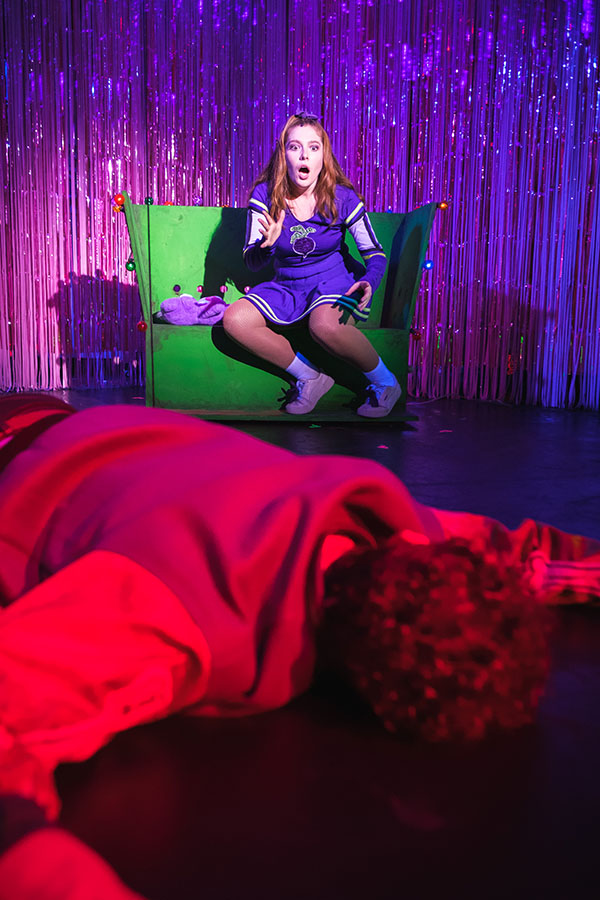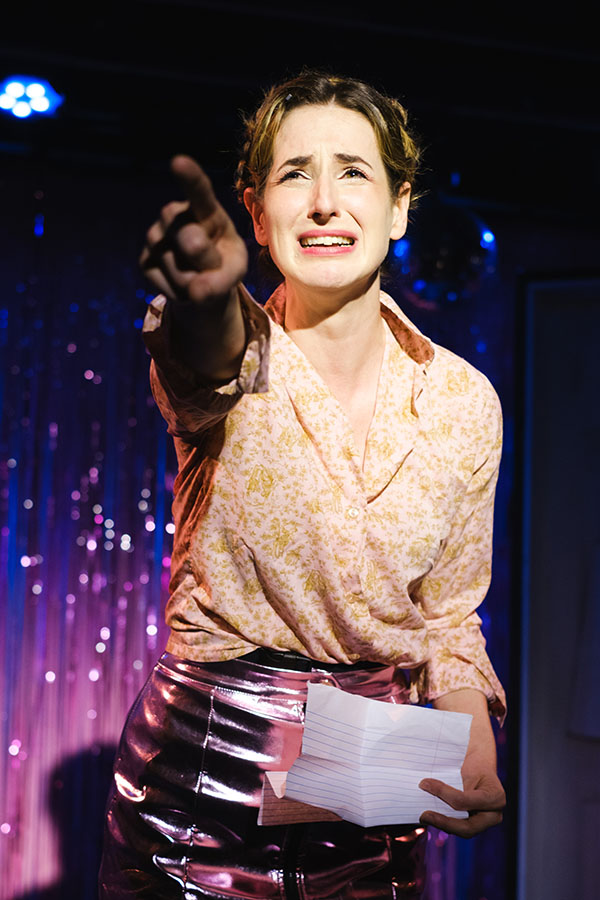 "The Trouble With Dead Boyfriends" is a hilarious, dark romp with catchy lyrics and a pop rock score. It challenges the cliché ideas that young girls are often taught about relationships and desirable behavior from men. Petti stated there is a "message about real empowerment — the power of female friendship and rejecting the idea that you have to look for fulfillment in a romantic partner."
It's been a little over a year since Petti has taken the leap to be an artist full-time. He credits the time he spent in the BXA Intercollege Degree Programs at CMU as a science student and his early corporate career with giving him the organizational, process and project management skills required to be successful in the musical theater industry.
As a senior, Petti created his first musical production, "Guts," for his BXA capstone. The year-long project provided him with the opportunity to learn important lessons and go through necessary steps that he applied while writing music, lyrics, orchestration, and producing "The Trouble With Dead Boyfriends." He also made important contacts that he has continued to work with as collaborators.
"The staying power of the great people that I met both in the BXA programs and CMU at large, it's just really special."
Alex Petti
Petti is grateful for the support the show received in 2017 from Carnegie Mellon for the MCL Chicago Premier Premieres! festival of musical comedy, in which "The Trouble With Dead Boyfriends" was the winner. The show also won SheNYC best score in 2018.
After a successful off-Broadway run, Petti has confidence the show will find a larger venue and plans to record a cast album. The team also aims to license the musical for the high school and college stage where their message can reach and entertain a young audience of women and the marginalized community.