School of Art
Seeds of the Arctic
Richard Pell Explores the Art & Science of the Svalbard Global Seed Vault
written by
Cally Jamis Vennare
As founder and executive director of the Center for PostNatural History (CPNH), one of Richard Pell's first exhibits was a diorama of The Svalbard Global Seed Vault in the remote Norwegian island of Spitsbergen. The vault is the world's largest secure seed storage facility, holding the seeds of tens of thousands of varieties of essential food crops such as beans, wheat and rice. It also protects the global food supply in the face of mismanagement or natural disasters of apocalyptic proportion. He had always hoped to visit Svalbard, particularly so after curating the CPNH diorama, yet the journey to its isolated location in the town of Longyearbyen remained out of reach … until now.
In October 2023, Pell will participate in a 17-day expeditionary residency program in The Arctic Circle. Alongside 15 artists and innovators, the Carnegie Mellon University alumnus (CFA, 1999) and associate professor of art will live and work on-board an Arctic-class tall ship while sailing the waters of Svalbard, an Arctic archipelago just 10 degrees latitude from the North Pole.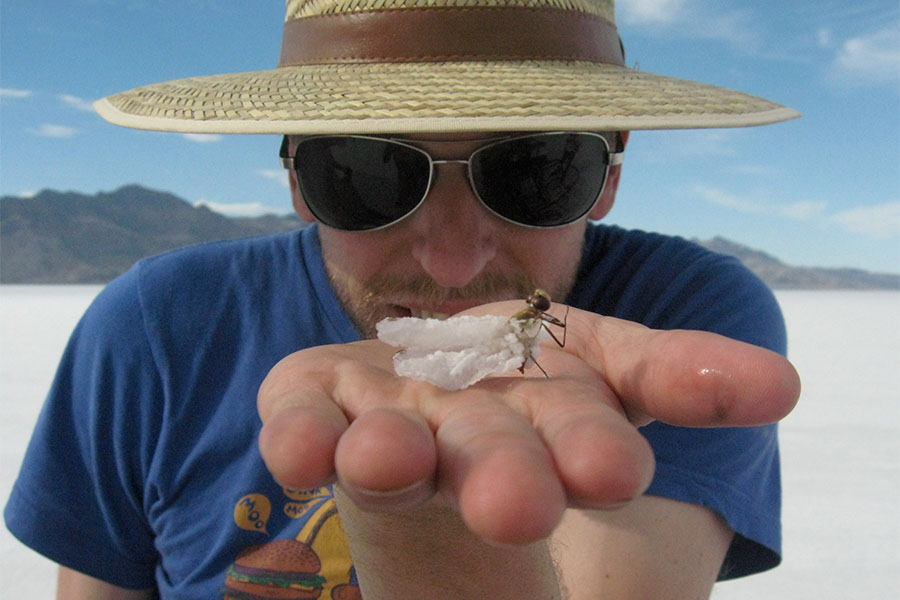 Although Pell has never sailed and "doesn't particularly like winter," he can't wait to experience the Arctic Circle — a nexus where art intersects science, architecture, education and activism. No matter that he may be limited to only four hours of sunlight during some parts of his expedition, there are passions to pursue and collaborations to explore. Pell hopes to find the right balance between completing a series of defined projects — like 3D photography and video, sculpting, astronomy, and fossil collection — and experiencing the unknown. "I don't want to anticipate all of it," he said with a smile, as he thought about the adventure that lies ahead.
Within the walls of the Svalbard Global Seed Vault, Pell believes he will find a Noah's Ark of not only nature, but also culture.
"The vault represents a part of life that human beings take under their wings … to protect and become entwined with. While there is beauty in recognizing the importance of doing so, it is also frightening to know that you have to store its contents remotely … so far away from people. I find a great deal of hope and warning in that place. And that contradiction is attractive to me."
Richard Pell
Associate Professor, School of Art
What does Pell hope to bring back to the classroom following his Arctic journey? "I'd like my art students to better understand geology, its relationship to time, and its connection to a past life. I don't have a deep history or knowledge of fossil collection behind me, so I've been talking with paleontologists." He welcomes the cross-departmental dialogue, something that he learned to appreciate and hone during his time as a Carnegie Mellon student.
"I'm a product of CMU. I came in as an artist and it was through the very wide aperture, the open concept plan of CMU's School of Art, that I found that art and science could talk together. It's a modern invention that we keep them so separate, to the point that we are almost worried about them contaminating each other. I'm much more interested in that contamination. There's something humbling and experiential about glimpsing something incredibly ancient — like a fossil — that not only tells us about nature, but also culture. And I believe that is best expressed through an arts and cultural lens."