Frank-Ratchye STUDIO for Creative Inquiry
Funding "LIVE! ART&&CODE"
written by
Harrison Apple
Carnegie Mellon University's Frank-Ratchye STUDIO for Creative Inquiry has been approved for a $25,000 Grant for Arts Projects award from the National Endowment for the Arts (NEA) to support ART&&CODE. The STUDIO's project is among 1,130 projects across the country, totaling more than $31 million, that were selected during the second round of 2023 funding by Grants for Arts Projects, NEA's largest grants program for organizations, providing comprehensive and expansive funding opportunities for communities.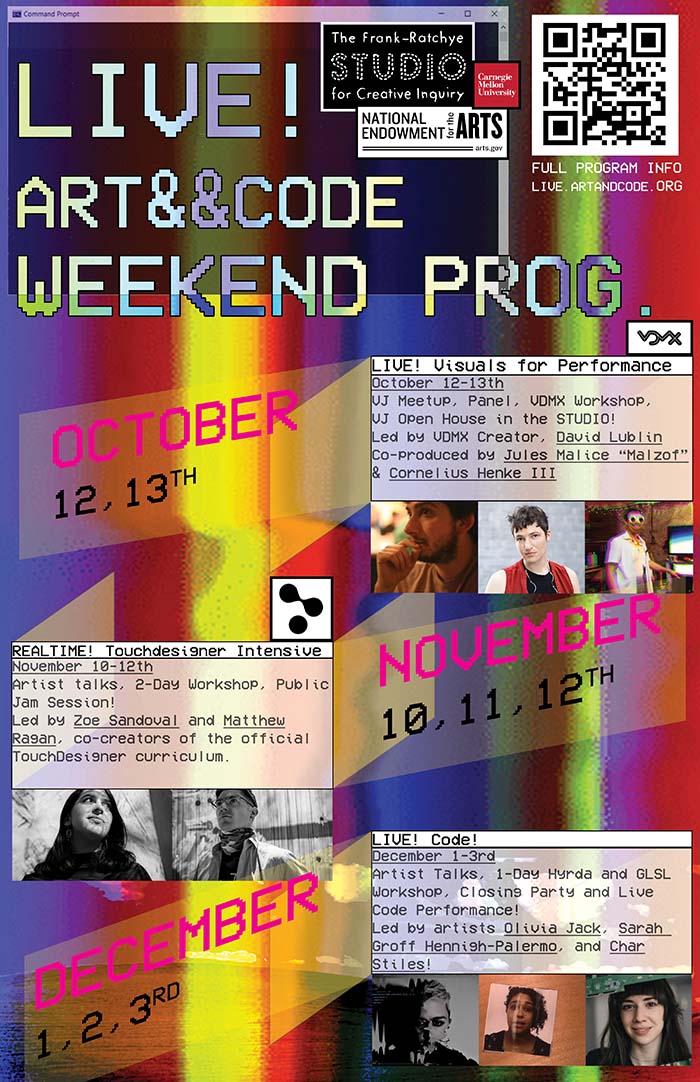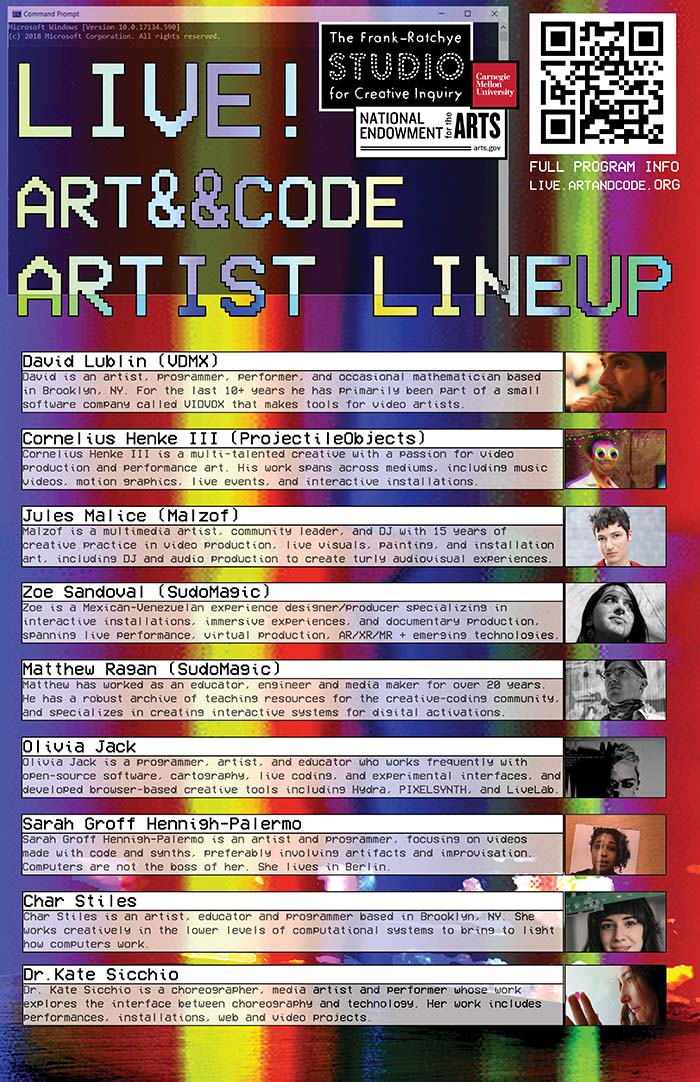 The STUDIO's "LIVE! ART&&CODE" is comprised of weekend workshops and events that bring together media artists, performers, teachers working at the intersection of performance, real-time visuals, live coding, and nightlife.
This public-serving and highly interdisciplinary series is dedicated to skill sharing and community building in and around Pittsburgh nightlife and live performance. Taking place at CMU's Pittsburgh campus and local venues, the program features artist-led workshops, performances, panel discussions, and participant-driven exhibitions.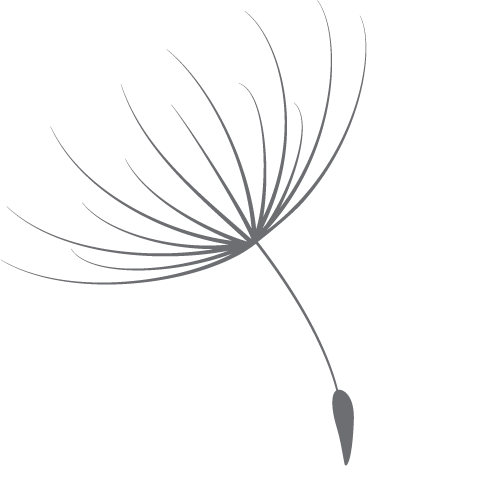 LIVE! Art&&Code is spread across three learning/performing weekends!
Beginning in October and extending into early December, each weekend is dedicated to a unique group of instructors who are passionate about sharing their practices, workflows and techniques for creating compelling live visuals.
LIVE! Visuals for Performance
October 12 – 13
The STUDIO, along with co-producers Jules Malice "Malzof" and Cornelius Henke III, will host a VJ Meetup and VDMX workshop taught by its creator, David Lublin.
REALTIME! TouchDesigner Intensive
November 10 – 12
The STUDIO will host artist talks and a two-day TouchDesigner Workshop from Zoe Sandoval and Matthew Ragan, the co-creators of TouchDesigner's curriculum and the creative production force behind SudoMagic.
LIVE! Code!
December 1 – 3
The STUDIO will host artist talks, a one-day workshop in Live Coding and a closing party featuring projections by our visiting instructors Olivia Jack, Sarah Groff Hennigh-Palermo and STUDIO Alum Char Stiles!