School of Drama
Flower Power
written by
Pamela Wigley
A special exhibit inspired by Carnegie Mellon University alumnus Billy Porter — with works by fellow Tartans — was in full bloom throughout the spring, summer and fall at Phipps Conservatory and Botanical Gardens in Pittsburgh.
"Flowers Meet Fashion" showcased extravagant fashion designs and brilliant horticultural displays inspired by Billy Porter's local roots and artistic accomplishments.
Porter, a College of Fine Arts School of Drama graduate, filmed much of his film, "Anything's Possible," at Phipps and developed a relationship with the organization. Together, they created this special event that highlighted designs from six professional costume designers, as well as costumers and students from Porter's local alma maters, Carnegie Mellon University's School of Drama and Pittsburgh Public Schools' CAPA High School.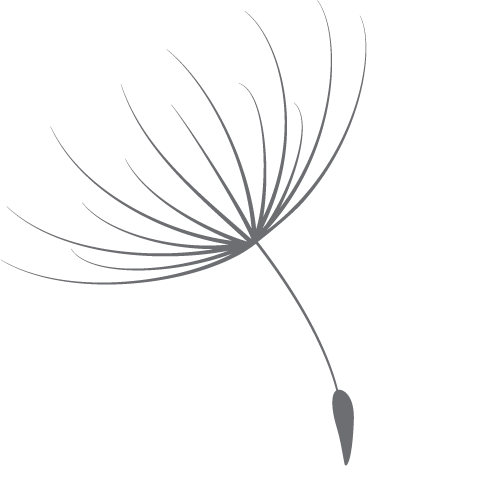 One Designer's Story
Damian Dominguez found inspiration in his designs for the Phipps show in two ways: His Mexican heritage and his love of Porter's Christian Siriano gown, designed for Porter for the 91st Academy Awards.
For Dominguez' Phipps creation, flowers formed the colorful décor on a design he created for the show, intended to blend in with the real flora but stand out on its own for its forward-fashion design.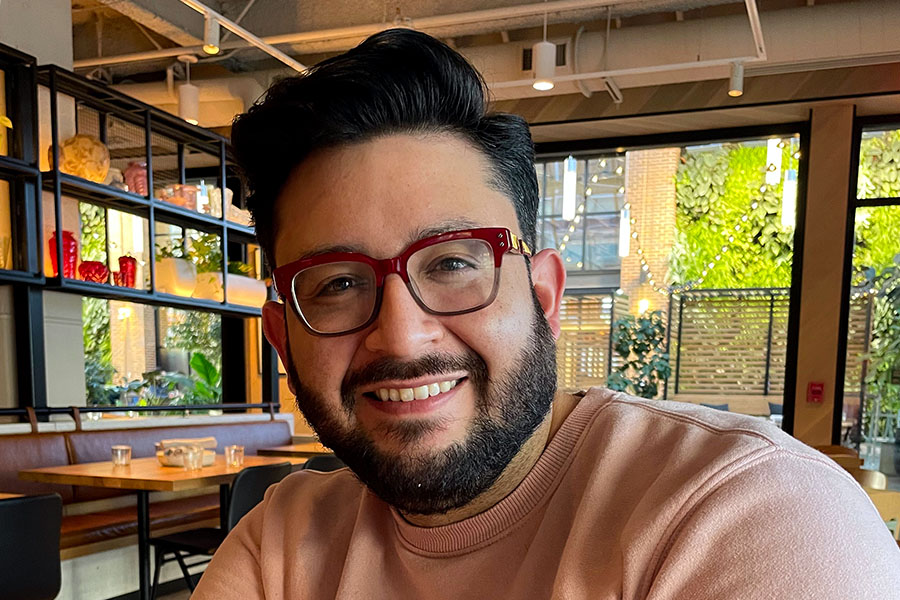 As a native of Dalton, Georgia, Dominguez formed an early love of theater and music. He earned his undergraduate degree in theater and music from the University of Georgia. Dominguez learned much during his undergrad years from a professor, Ivan Ingerman, whose designs for "Disney on Ice" fascinated Dominguez.
"His passion was palpable," Dominguez says. "I'm grateful for his introducing me to costume design."
He returned to Dalton to become a middle school band director. Although he loved working with the students, he longed to pursue a career in costume design. After doing so for several years, he decided to go to graduate school and pursue an advanced degree.
Enter Carnegie Mellon, which Dominguez long had set his sights on. He was dismayed to learn after two times applying that he still had not been accepted. Undaunted, he applied a third time and was rewarded with an acceptance at his person-to-person interview with Bessie F. Anathan University Professor of Design Susan Tsu in Pittsburgh.
"My final interview was my first trip to Pittsburgh, and I absolutely loved it. My friends and I celebrated my interview with Susan and, then, my acceptance after being asked to join the program."
Damian Dominguez
Currently freelancing in Pittsburgh, Dominguez has recently finished shows at City Theatre and Pittsburgh Public Theater. He takes time to join family in Mexico, where his grandmother still lives and from where he has learned to inject cultural influence into his work. He also serves as a part-time professor at Point Park University in costume design.
He encourages other designers — current students and recent alumni — to tap into their feelings and create what matters most to them.
"At the end of the day, we are fundamental storytellers as part of a performance, even down to the color of a sock. With this career, so much of what you do is in the moment. You may do things you don't want to do, but it affects the future you. So, take care and be kind to the past, present and future versions of yourself."
Damian Dominguez

featuring the following:
photography at Phipps Conservatory and Botanical Garden by Paul Vladuhick
learn more: