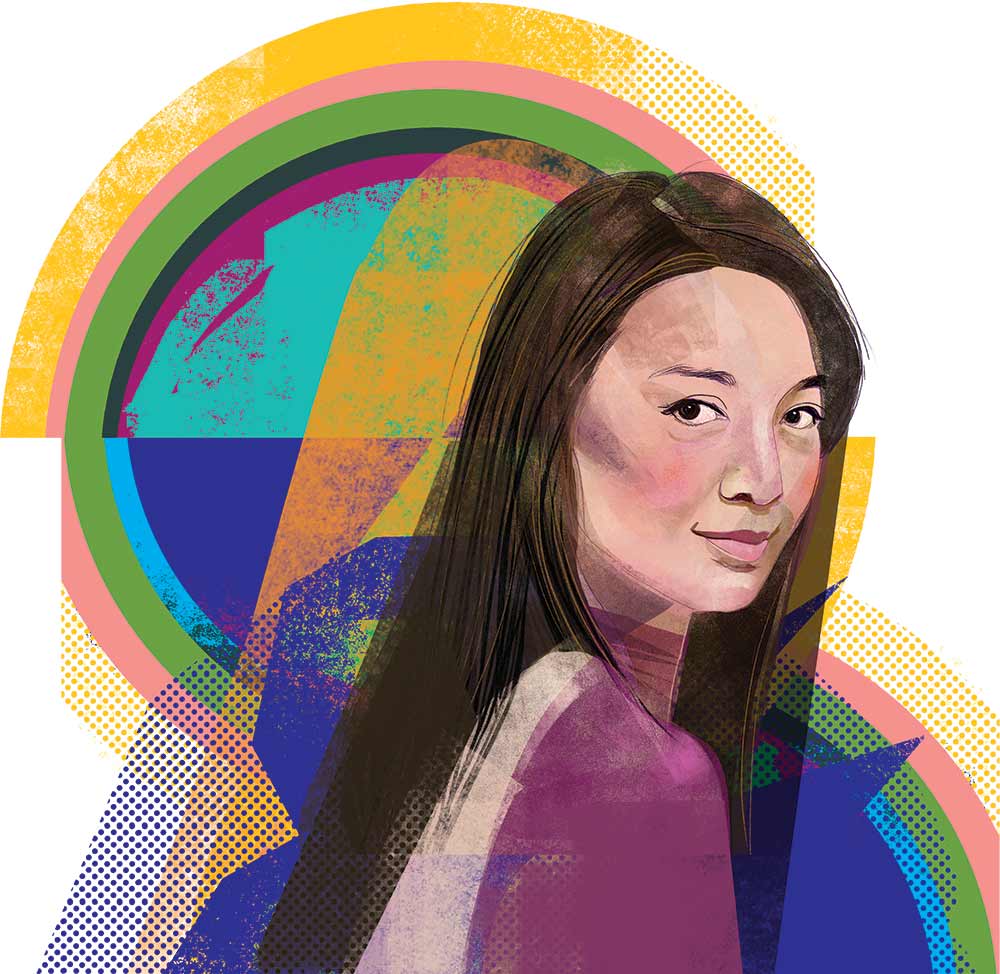 Proving Them Wrong
Ming-Na Wen Achieves Her Dream (and Becomes a Disney Legend)
written by
Pam Wigley
It started with the Easter Bunny. Dressed as the holiday favorite, Ming-Na Wen started to take the stage at her third-grade play when she tripped and fell. The audience erupted into laughter. Some little girls would have been mortified. Wen, though, loved the reaction.
The acting bug had taken its first bite.
Growing up in Pittsburgh, where she attended Mt. Lebanon High School and worked in her family's Chinese restaurant, Chinatown Inn — which still operates today — Wen continued to dream about becoming an actress.
She applied to one school, Carnegie Mellon University's School of Drama, and auditioned as part of the admission process. Not realizing that she had to be officially accepted after the audition, she didn't have a backup choice.
"Sometimes, ignorance is bliss," she said. "It all worked out."
Indeed. After graduating in 1986, Wen knew she wanted to "go off and conquer the world." Never mind that the leading ladies of the day were, by and large, blue-eyed blondes. Although she didn't fit that mold, Wen was determined to make it as an actor.
"One of the things I always joke about is that there is truly something in being single-minded and focused on a goal," she said. "I didn't allow anyone else to say that I could not do this or be that or get in my way."
Among her body of work, Wen may be best-known for her role as Melinda May in the ABC action series "Agents of S.H.I.E.L.D" and for voicing the character Mulan in the animated films "Mulan" and "Mulan II." She also played Dr. Jing-Mei Chen in the NBC series "ER," and starred in films like "The Joy Luck Club." After playing a Disney princess, she was later named a Disney Legend. It's a title that few are given, and she said she is very proud of receiving it. Her most recent credit is "The Mandalorian," which she called "my Star Wars dream."
She is grateful that she continued her education at Carnegie Mellon, which helped to refine her personally and professionally.
"Ultimately, it was about finding out who you are," Wen said. "CMU offered the full spectrum — challenges, plus guidance — to help you achieve your dreams."