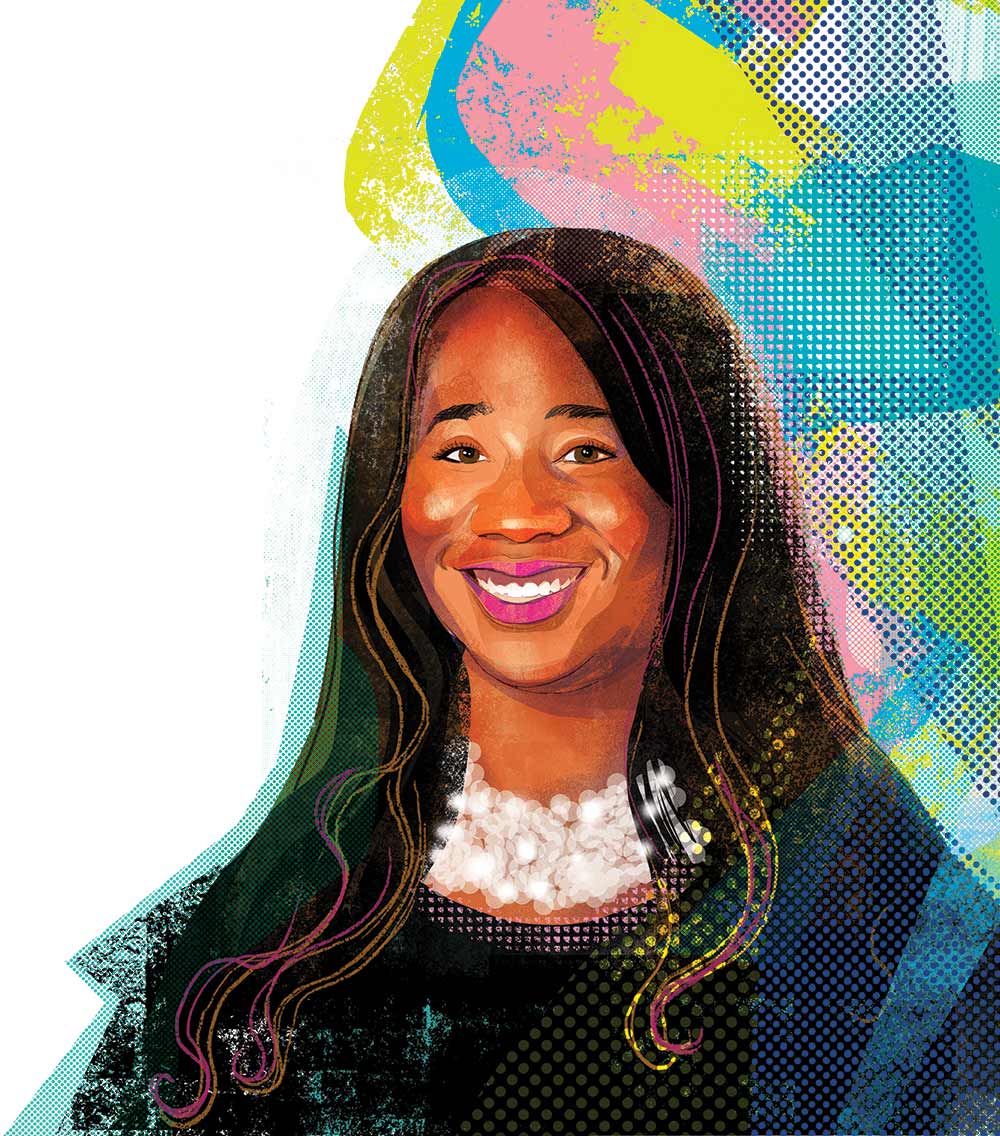 It's "Showtime"
Larissa Bell Leads Network's Original Programming
written by
Pam Wigley
From the time she was a little girl, Larissa Bell envisioned herself working in the entertainment industry. Now, as the director of original programming for Showtime Networks Inc., she's living the dream.
After earning a bachelor's degree in English and sociology, Bell wanted to more closely align her studies with a future in the entertainment industry. That led her to Carnegie Mellon University's Master of Entertainment Industry Management (MEIM) Program, a joint effort of the College of Fine Arts and Heinz College.
"There was a strong business component to it and, for me, the fact that the second year was in L.A. and would allow me to build a network before I was even out of school was enticing," said Bell, a Los Angeles native.
In 2011, she found herself interning directly for then-president of SHOWTIME David Nevins, who is now chairman and CEO. That connection ultimately led to her current role, which fulfills her childhood dream of telling stories — this time to a massive audience.
"It's an open and warm environment, where people want to see you grow and allow for your gifts to shine," she said. "I learn from fellow team members every day. There's also a lot of laughter and innovation with a great team committed to working hard to bring celebrated and up-and-coming voices to the screen."
She has worked on season three of "THE CHI" and the new generation of "The L Word," called "The L Word: Generation Q." She is "super proud" of working on the latter, particularly because she has gone from being a teenage fan of the original show to working directly on the reboot.
She offers three primary pieces of advice to MEIM students and new alumni seeking entry into what can be an intimidating business.
"Just be of service, no matter what job you're in. Be curious and willing to learn, and build community," she said. "If you remember to do those things, you'll soar."