Pushing Boundaries
John Currin's Art Balances the Classic and the Kitsch
written by
Andy Ptaschinski
Though known for his virtuosic resurrection of Old Master painting techniques, John Currin insists that art school is not really about learning technical skills, and that's OK.
"What you learn is how to think of yourself as an artist," he says. "You learn to take it all seriously."
Serious may not be the first word you think of when you see a John Currin painting. On the surface, his works can read at once humorous, perverse and trite. But look closer and you will see that he is collapsing the distinction between contemporary imagery and Old Master composition, treating kitsch and fine art as equals in his work.
In other words, for Currin, the humorous, perverse and trite are serious.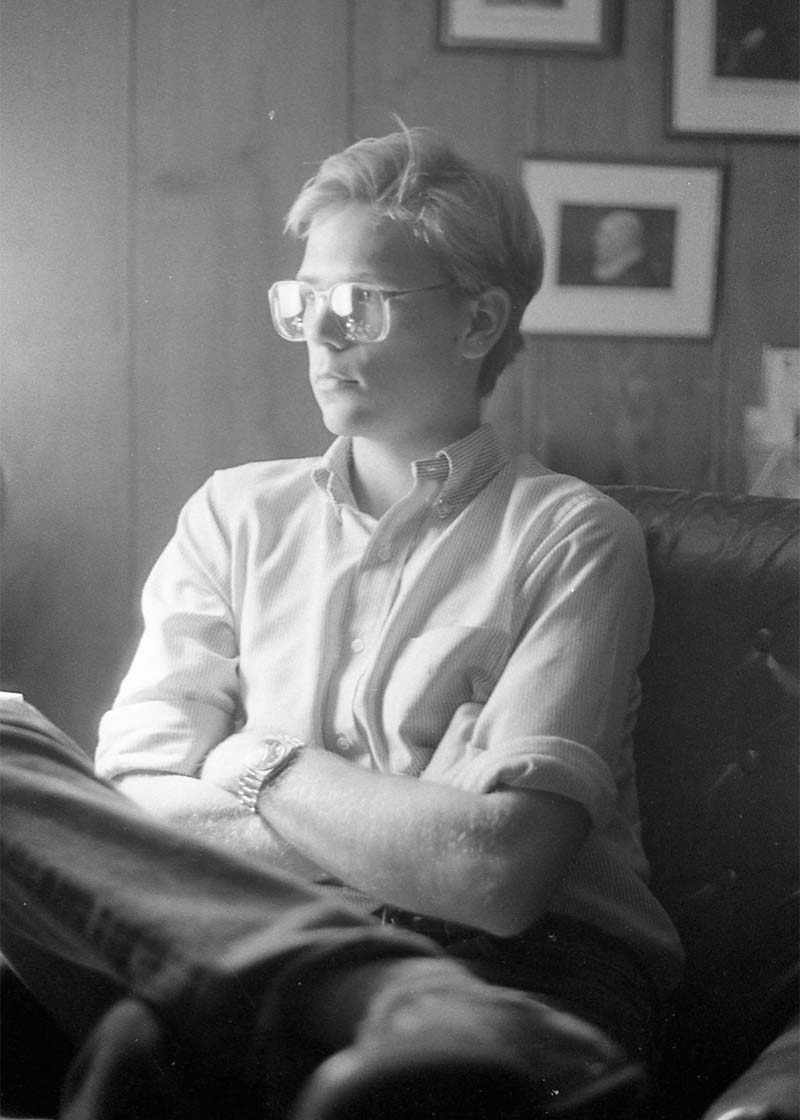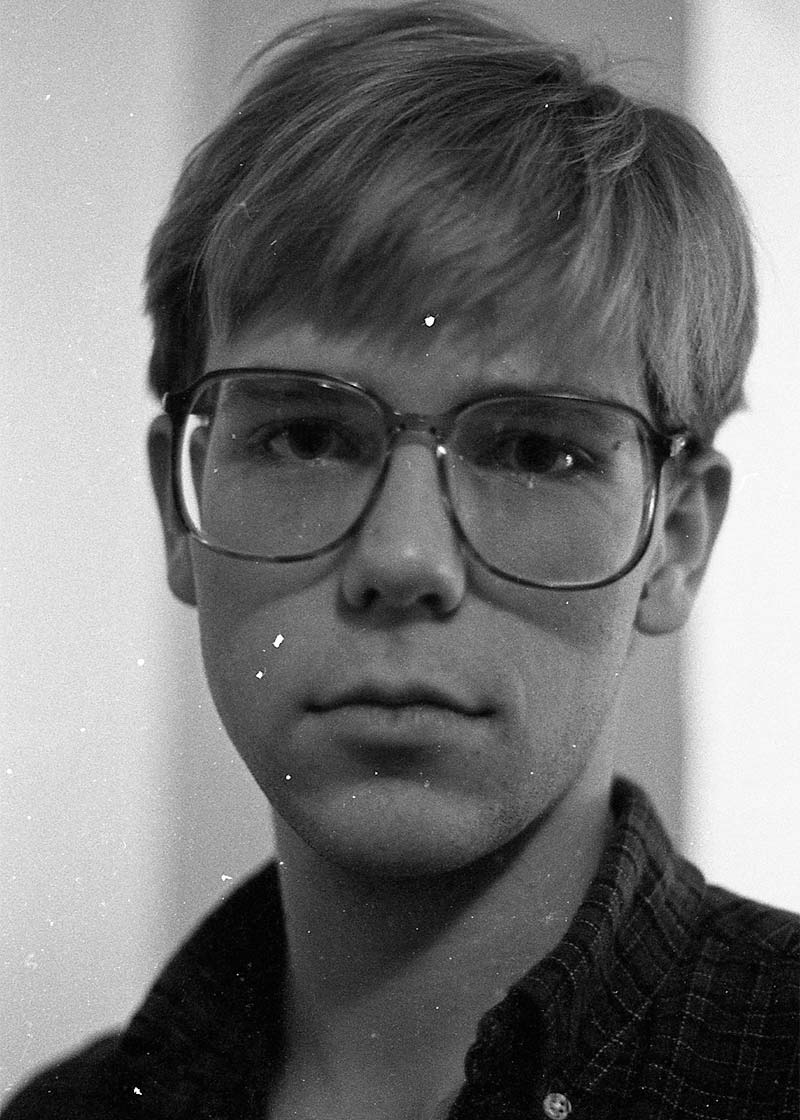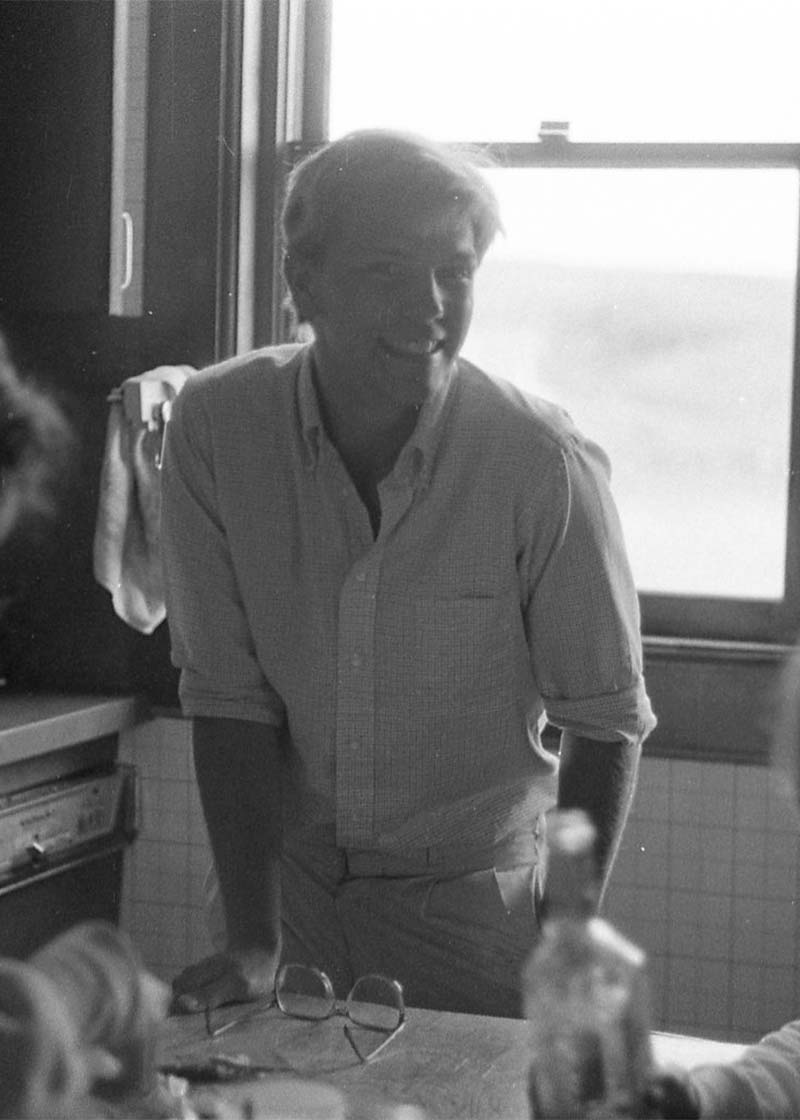 Currin was not always interested in figurative painting. He got into Carnegie Mellon University doing what he calls "album cover illustration," and his style evolved to mimic Francis Bacon, Edvard Munch and the Neo-Expressionists that were popular in the early 1980s.
After completing graduate school at Yale, Currin had a crisis of confidence. His work remained rooted in an expressionist vain, and he molded himself in the persona of the "tortured male abstract artist." It wasn't until after graduation that the education he received at Carnegie Mellon started coming back to him.
In particular, Currin turned to two books that challenged him on how to exist in the world as an artist: "Tarr" by Wyndham Lewis, which he'd read in a CMU philosophy class, and "The Horse's Mouth" by Joyce Cary. The titles led him to reconsider the prevailing cultural ideas of what it meant to be a painter and opened up the space for him to begin exploring figuration and diverse influences.
Currin began his foray into figurative painting while living in New York. His first solo gallery exhibition at Andrea Rosen in the early 1990s — composed of an array of less-than-flattering depictions of middle-aged women — both famously sold out and received scathing criticism from Village Voice critic Kim Levin, who advised readers to boycott the show. (She later wrote that she "was wrong, of course.")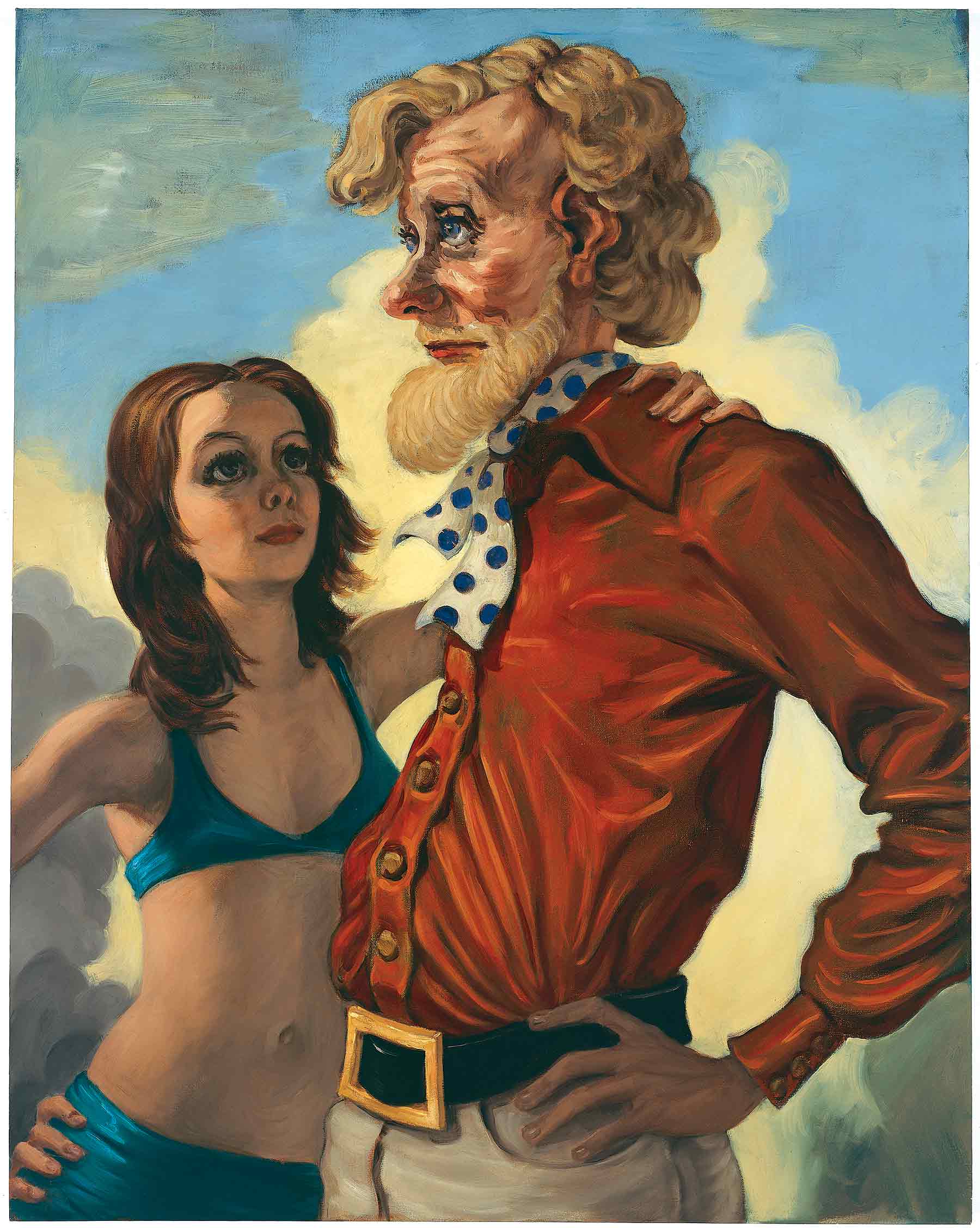 To be sure, Currin's painting can be vexing both in subject matter and style, and it quickly gained him a reputation as provocative. Early in his career, Currin admits to painting something "cartoonishly offensive," which he likens to setting off a firecracker, so that he could do "whatever I wanted while everyone was looking at the firecracker."
In the late 1990s, Currin began studying Old Master techniques of layering transparent glazes on top of an underpainting, a method he still uses in his work today. His works brought something entirely new to contemporary painting, reviving a technique that had been of style for more than 150 years.
Though Currin's influences remain diverse and controversial — and include pornography — he says they aren't so removed from the Old Masters. He insists that, contrary to popular opinion, "our time is not the most interesting, strange and sinful." Rather, if you look closely, you'll see that Old Master paintings "have weird sexual obsessions" and "strange preoccupations."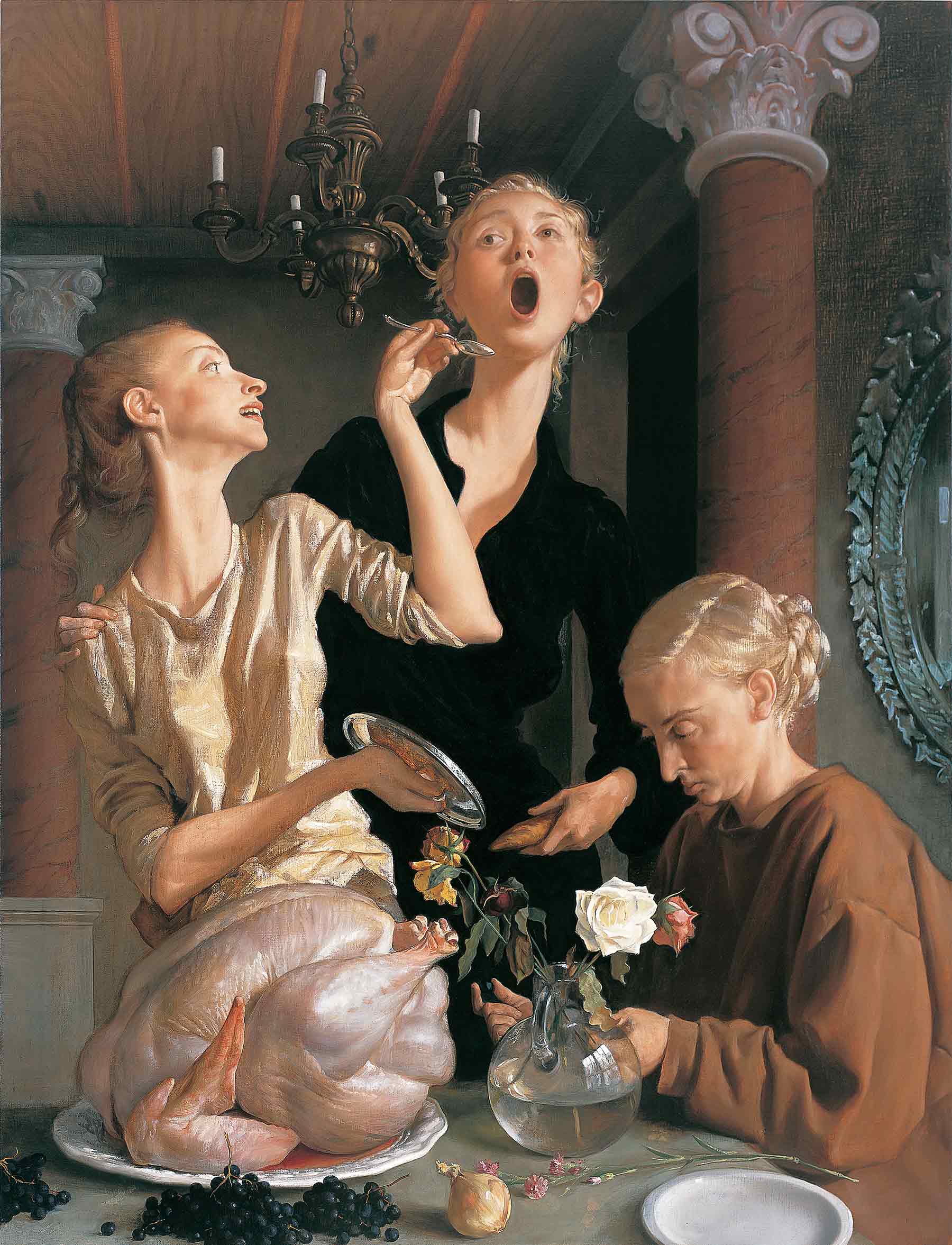 In 2003, Currin was honored with a mid-career retrospective at the Museum of Contemporary Art Chicago, which traveled to the Serpentine Gallery in London and the Whitney Museum in New York. In 2011, his work was shown alongside the Dutch Golden Age painter Cornelis van Haarlem at the Frans Hals Museum in the Netherlands. His works are held by some of the world's most important modern and contemporary art institutions, including the Museum of Modern Art, New York; the Centre Pompidou, Paris; and the Tate Collection, London, among many others.
Today, Currin's work continues to push the boundaries of what he calls "aggressively naughty subject matter" while referencing European painting. He is currently reworking a large painting he's had sitting in his studio for several years, reimaging the work as a "kind of sex cartoon" but painted in entirely in the neutral palette of grisaille, a juxtaposition that could be compared to painting trompe l'oeil sculptures on the exterior of Medieval altar wings.
Considering his range of influences, it is perhaps unsurprising that Currin thinks back on his days in art school and remembers his fellow students as even more important than the instruction he received.
"The most important thing is the friends around you that are also serious about art. That's the most important thing of all."
John Currin
---
featuring the following:
photography of Currin by Jamie Gruzska
JOHN CURRIN
The Neverending Story, 1994
Oil on canvas
38 x 30 inches
© John Currin. Courtesy Gagosian.
JOHN CURRIN
Thanksgiving, 2002
Oil on canvas
68 x 52 inches
© John Currin. Photo: Sadie Coles HQ, London. Courtesy Gagosian.