MAM Alumna has the Hottest Job in Art
The Pittsburgh Glass Center, helmed by CMU alumna Heather McElwee, attracts glass artists from around the globe and around the block
written by
Scott Barsotti
As a young artist, Heather McElwee primarily worked in 2D, so glasswork wasn't a medium she'd considered or even known much about. That changed quickly when she went to art school and took a materials class in glass.
Just like that, she switched her major.
"I don't know if it was the fire, or the immediacy of it, but it's such a unique material and I'd never found anything like it before," McElwee said.
As she was preparing to graduate and thinking about careers, she heard about Pittsburgh Glass Center, an organization that aimed to bring glass artists from around the world to live, teach and create in the city. McElwee was hired to be part of the inaugural staff.
"I could see it was going to be this truly incredible place," she says.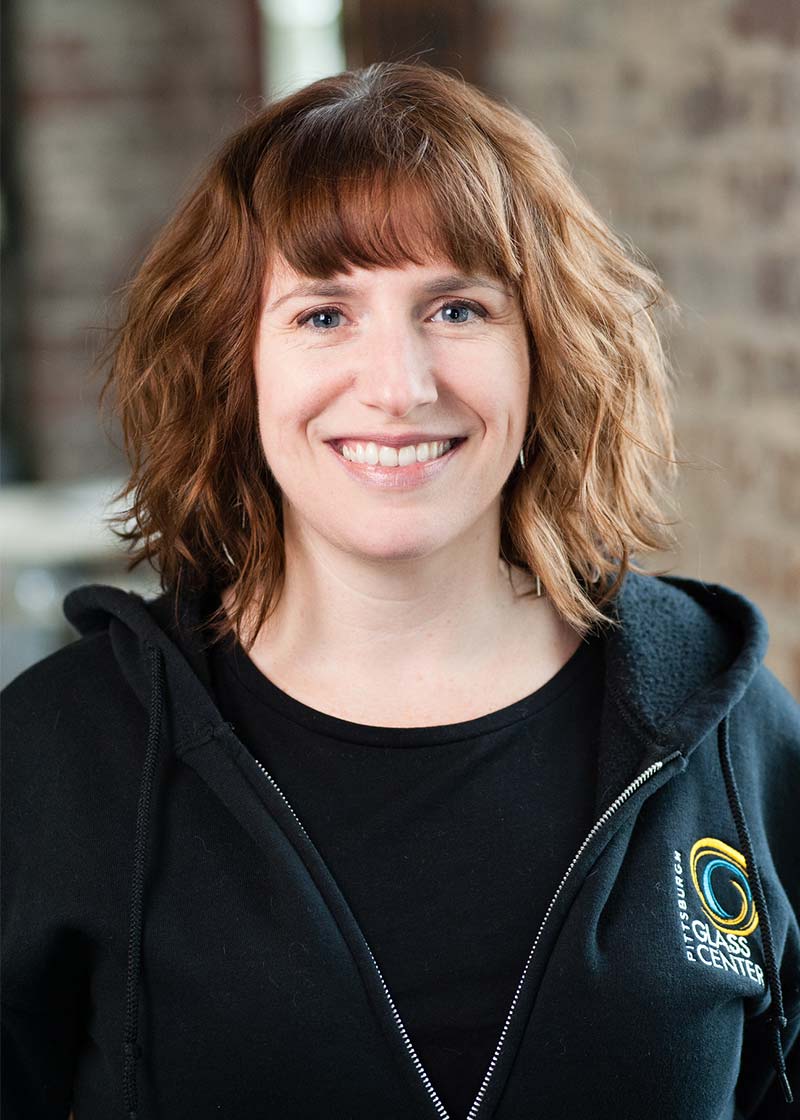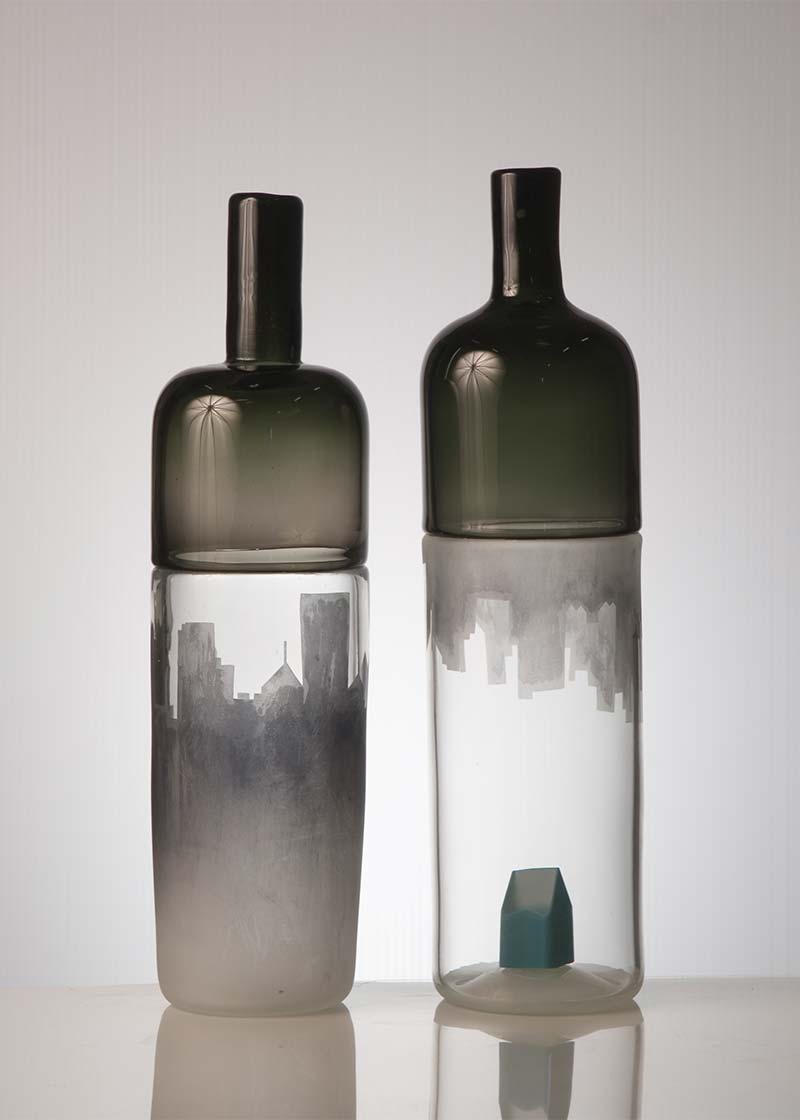 When she started out at PGC, which offers classes in glassblowing, flameworking, neon, mosaics and stained glass, she taught and assisted the artist-in-residence. However, as the center was a small nonprofit, McElwee also helped with administrative tasks and programming.
"It was a slow transition, where I was less and less in the studio and more and more in the office. But I found that I enjoyed that work as well," she said.
As she got more involved in the business side of PGC, McElwee realized she had no formal education in things like budgeting and human resources. That's what led her to Carnegie Mellon University's Master of Arts Management Program, a joint venture between the College of Fine Arts and the Heinz College of Information Systems and Public Policy. McElwee continued to work at PGC while in school, which gave her a real-life test case.
"In each class, I could apply what I was learning immediately to the Glass Center and think about how we did things there," she said.
That expertise matters now more than ever, as PGC's staff has ballooned from less than five when she started in 2001 to 21 full-time staff today.
As it's grown, PGC has played a vital role in revitalizing the Penn Avenue corridor of Pittsburgh's Bloomfield-Garfield neighborhood. But when it first opened, one of the challenges the center faced was that it was better known nationally and internationally than it was locally.
"There's only a small handful of glass organizations of our caliber in the country, so people were coming here to take our summer intensive classes from all over the world, and artists were coming from all over the world to teach them. But people down the street didn't know what we did in this building — and that was on us," McElwee said.
PGC made it a priority to create partnerships with local arts organizations and schools to deepen its connection to the community. McElwee says that everything PGC does now is designed to be responsive and accessible to the local community, from making the center and its gallery free and open to the public to offering classes at every skill level from novice to master artist.
"We try to break down barriers for people who don't consider themselves artists. Everyone is a maker."
Heather McElwee
"We do open houses, public demonstrations of glassblowing and flameworking, hands-on activities," she said. "We try to bring the community together."
But it's PGC's community of practice that has proved particularly impactful. More than 50 glass artists have relocated to Pittsburgh to pursue their craft, thanks to support from PGC.
"We're not a commercial gallery, so artists can take risks and try new things. The work can be for sale, but it doesn't have to be," she said. "Whether or not something would sell has no bearing on whether we'll show it in the gallery. That gives our artists a lot of freedom."
---
featuring the following:
Chris Clarke and Heather McElwee, untitled sculpture
portrait of McElwee courtesy of Nathan J. Shaulis / Porter Loves Creative
Heather McElwee, Double House Bottles
photo courtesy of Nathan J. Shaulis