Designing Communities
Can the Next Generation of Designers Create a More Equitable Society?
written by
Joseph Lyons
For faculty and students at Carnegie Mellon University's School of Design, design is more than just a practice used to develop communications, products and environments. Design is about solving problems.
At CMU, faculty and students work closely with many other disciplines, integrating the topics of environmental and social activism, sustainability and social innovation into the core of their research and curriculum. The program encourages the next generation of designers to consider what it means to live in a more equitable global society and what responsibility they have to each other and society. 
In recent years, Associate Professors Kristin Hughes and Dylan Vitone have taken this idea of design for social innovation to heart, working within western Pennsylvania communities to find innovative solutions to their unique problems.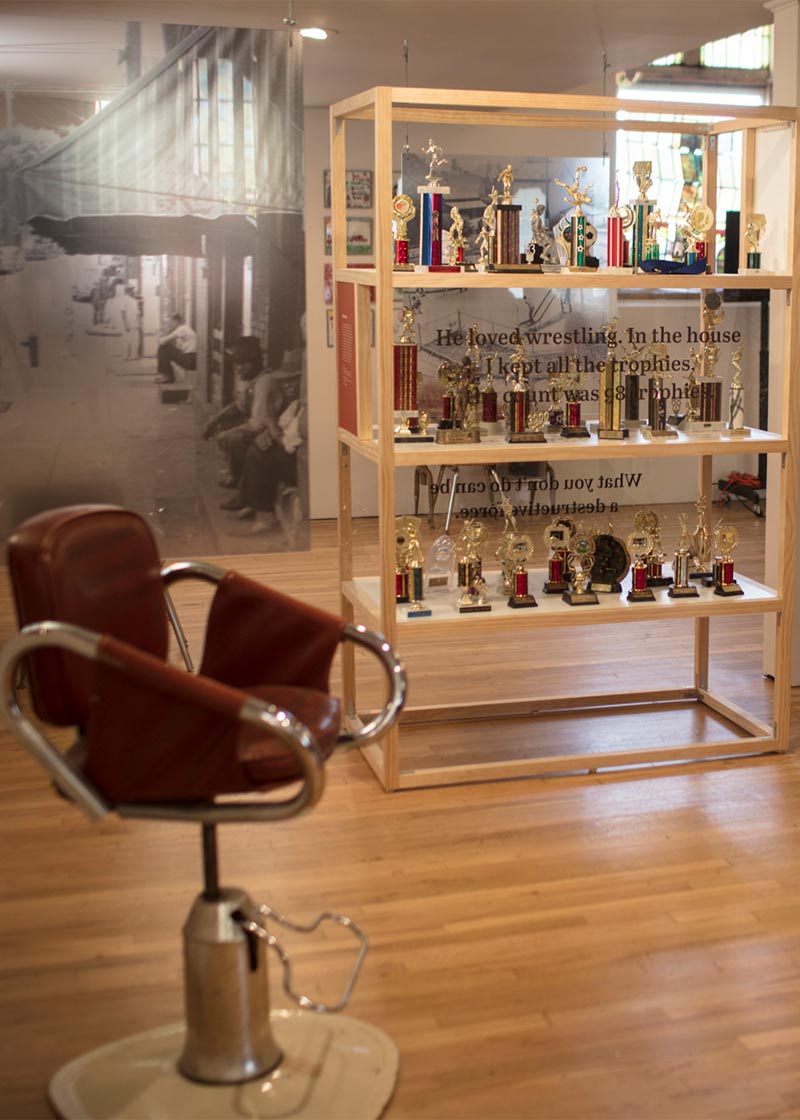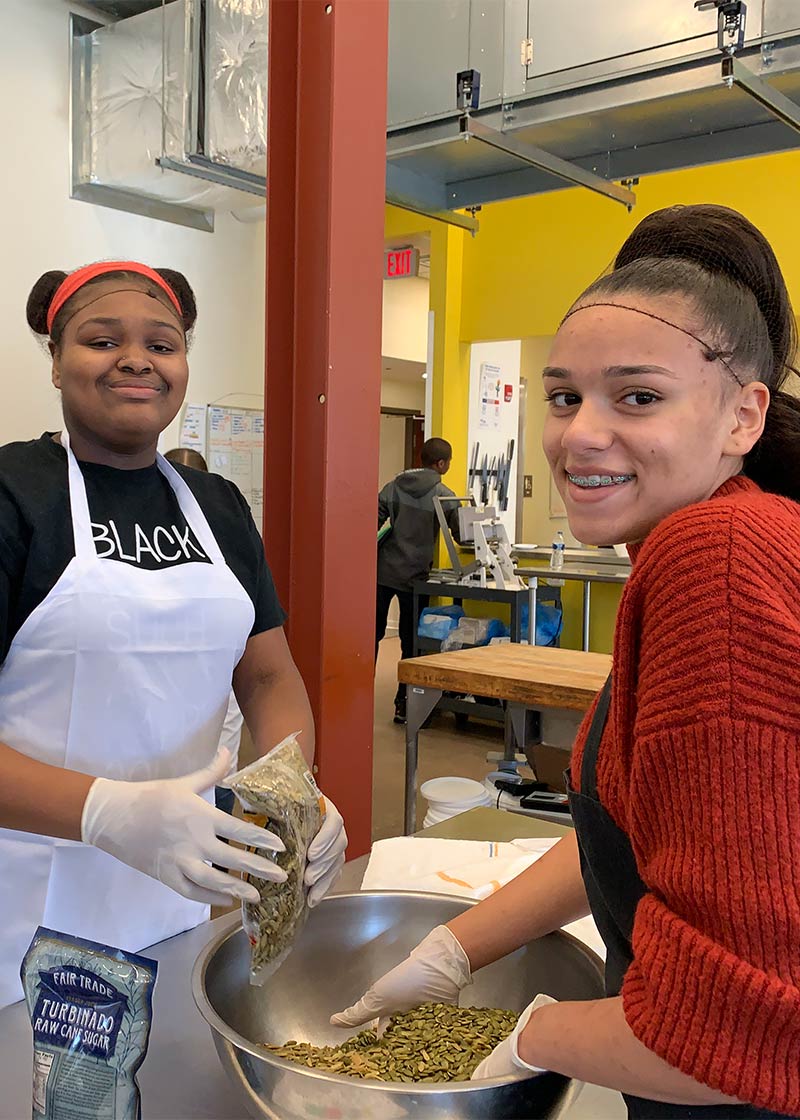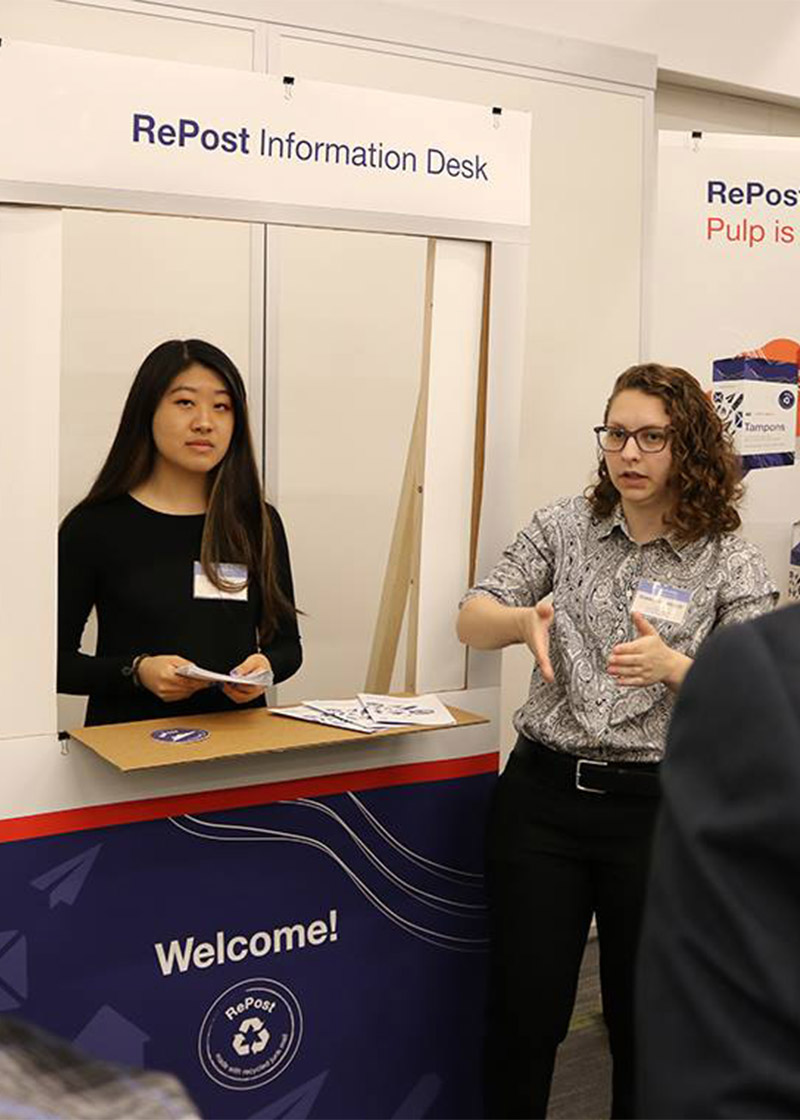 "The diverse skill base a design student brings to the table allows them to listen to a community's needs, co-create a solution with the community, test that in the community and then deliver an actual tangible creation."
Dylan Vitone
I Lived, We Live: What Did We Miss?
In 2017, Hughes and Vitone co-taught the course I Lived, We Live: What Did We Miss? This semester-long senior capstone course asked students to work alongside members of Pittsburgh's Hazelwood community to better understand how young lives lost to street violence affect the identity of a community and, how, in the aftermath of loss, the cultural history and memory of a place changes over time.
"As a class, we worked together with the community to understand how these types of inequalities result in misunderstanding, racism and loss of social capital," Hughes said. "As a society, we often avoid honest and open conversations about difficult subject matter like race, privilege, social exclusion and violence."
Ultimately, students created an interactive exhibition at Hazelwood's Center of Life with pictures, displays and artifacts that commemorated and shed light on past and present issues. During the past year, the exhibition has traveled to the Jewish Community Center in Pittsburgh's Squirrel Hill and the August Wilson African American Cultural Center located in downtown Pittsburgh.
Night Owl Bakers
Hughes' research-as-practice approach has informed her latest project called Night Owl Bakers, a life readiness program for young adults that combines food science with 21st Century skills to promote societal and mental well-being. Hughes coordinates Night Owl Bakers in collaboration with Mary Lou Arscott of the School of Architecture and with the support of William Kaigler from the Tepper School of Business.
"Our program centers around a baking kitchen but extends beyond kitchen competency," Hughes said. "We work carefully to establish a strong foundation of necessary skills, such as enhanced executive functioning, financial literacy, creative thinking and self-care practices. Night Owl is focused on the positive change that is catalyzed when individuals work together within a caring, forward-thinking educational environment."
Engaging the community in this type of education has resulted in both interpersonal and community impact.
"When young adults are equipped with new tools for educational development, they gain confidence in their ability to confront real-world challenges and begin to envision their success even in a competitive economy," Arscott says. "Individuals start to invest in building an equitable future for themselves, their peers and their community."
Postal Networks to Community Places
On the topic of community, in 2019, Hughes co-taught a course called Postal Networks to Community Places with the School of Architecture's Stefan Gruber and Andrew Butcher. Students developed radical imaginations of possible futures for postal places in order to inspire new types of conversations between communities and the postal service. The course used strategies of community engagement and creative placemaking to gather meaningful input on how to adapt postal facilities and distribution infrastructure.
At the end of the course, student teams presented concepts at a first-of-a-kind dialogue between place-based stakeholders, such as the City of Pittsburgh and the Forbes Funds, and postal system experts.
One student concept envisioned a social enterprise that repurposed wasted postal bulk paper into feedstock for products to support women's health and prompt unique public-private partnerships. Another concept centered on a plan for working with qualified healthcare clinics and Medicaid to provide subscription-based health services via USPS mail carriers.
"Helping students think radically about new possibilities and bringing together experts from the field to co-create new visions of the future is in the DNA at Carnegie Mellon University," Hughes said.