Breaking It Down
Fifth Year Scholar Disrupting Academic Silos
written by
Emily Syes
After finding herself living in two different cultural and intellectual spaces while studying computer science and drama in the BXA Intercollege Degree Programs, Joyce Wang became passionate about creating interdisciplinary and intersectional dialogues.
Carnegie Mellon University's Fifth Year Scholar Program recognized her distinct perspective, her leadership skills and her desire to bring together people with diverse backgrounds and mindsets when selecting her as one of a small number of exceptional undergraduate students who will remain on campus for one full year following the completion of a normal course of study.
Fifth Year Scholars are supported by free tuition and a $7,000 fellowship. The program is designed to provide distinguished students with an opportunity to pursue a broadened educational experience while continuing to enhance the Carnegie Mellon community through individual projects and group activities.
The main component of Wang's scholar project is the creation of a new student group, the Interdisciplinary Initiative, or Int-Init. With nine core members meeting weekly, the group's mission is to encourage CMU peers to pursue interdisciplinary interests.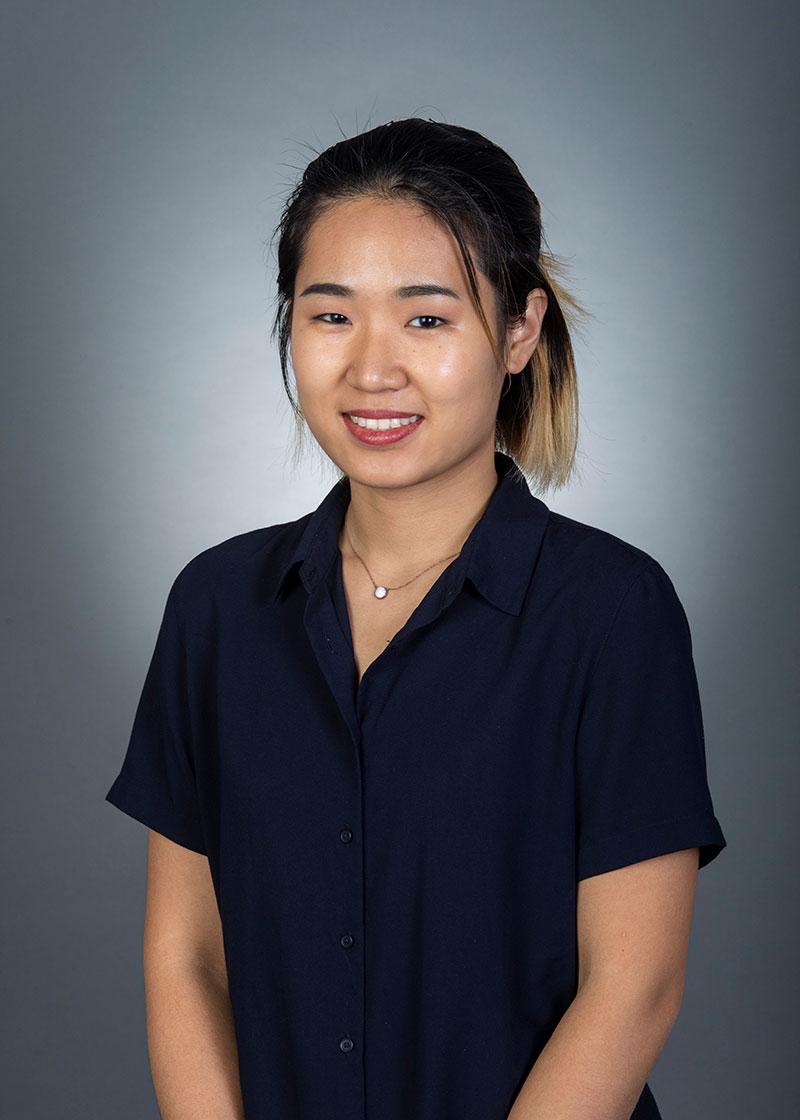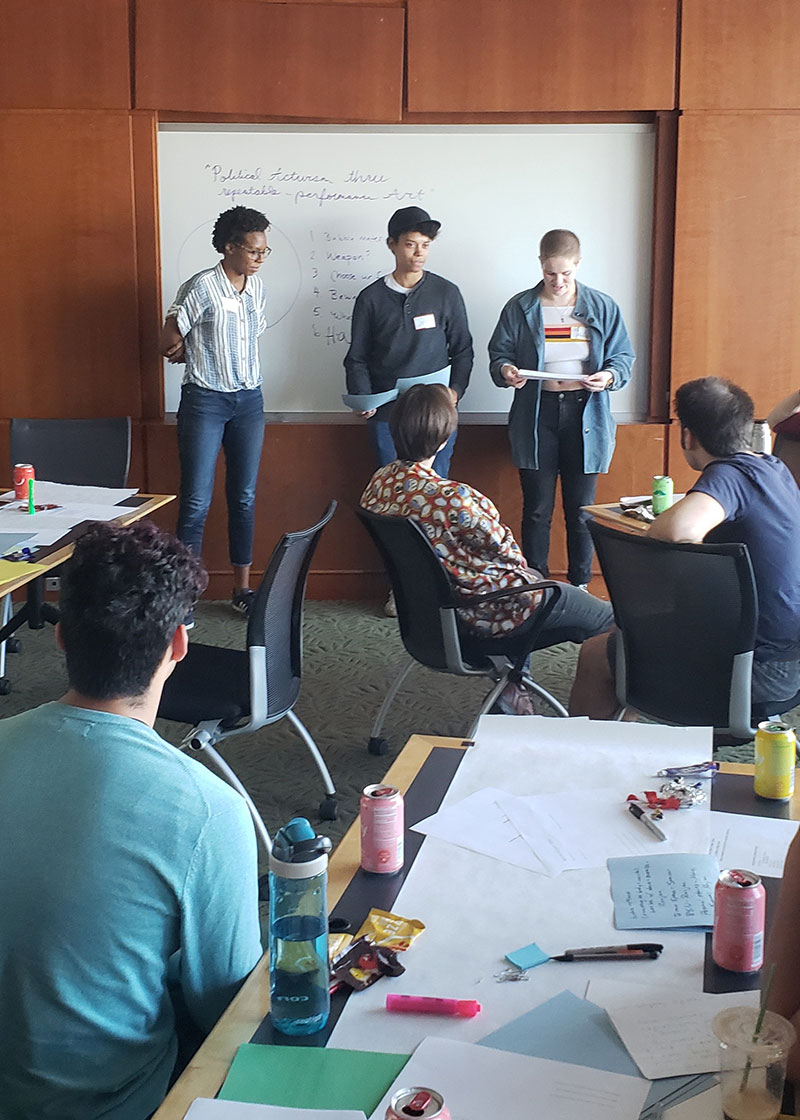 "My goal is to provide better support for undergraduate students with diverse academic interests, not just those in BXA, and help create a campus culture where students feel empowered to be curious and creative, regardless of how their majors are defined," Wang said.
Int-Init's approach is to gather groups of people and facilitate dialogue that can help them learn about the different ways individuals think and work. They are achieving their goals by offering a series of Not-A-Hackathon event workshops and producing a podcast called "Office Hours."
While conventional hackathons result in an end product, Not-A-Hackathon is a creative, collaborative workshop for students of different academic backgrounds to develop ideas. Students from dissimilar majors and departments form groups of three or four and come up with a blueprint for a project they can create as a team. Each group has the freedom to choose whatever they want to make, as long as it draws from the group members' existing skill set, knowledge and interests. The feasibility of the idea does not matter as much as engaging cooperatively. In the end, each group presents this blueprint, their process and what they have learned about each other and themselves.
"We value collaboration over competition, process over result, asking questions over finding solutions."
Joyce Wang about Int-Init
During a 90-minute session, one team came up with a group therapy idea that revolved around using exercise and expression as a way to feel more comfortable being in your own body. Another group developed an idea called Hitch-A-Truck, which drew inspiration from the members' common desire to find a cheaper, faster and more environmentally friendly way to travel home.
In each episode of the "Office Hours" podcast, two professors from different academic departments talk about their journey and areas of expertise. For example, School of Design Associate Professor Molly Steenson studied French and German as an undergraduate and went on to complete a master's in environmental design and doctorate in architecture.
"I think faculty members can be great role models for students who are unsure about their academic paths and are curious to explore unconventional territories of inquiries," Wang said. "Many of our listeners found their stories inspiring and, in some ways, comforting since they demonstrate that it is totally OK to step into the unknown, and that process of making a new path can be a very rewarding one."
In addition to improving the interdisciplinary educational experience, Wang is also a member of IMPAQT, which connects students from the Pittsburgh and Qatar campuses. She also enjoys working with students in CMU Listens, a new initiative dedicated to cultivating a stronger culture of empathic listening on campus. Following her fifth year, Wang will put her skills to use as an associate product manager with a venture facility for public benefit based in New York City.