Students' Sculpture Takes Flight
Paper airplanes greet arrivals at Pittsburgh International Airport
by Andy Ptaschinski
A rainbow-colored, 16-foot sculpture of a giant paper airplane now greets passengers arriving at Pittsburgh International Airport (PIT), thanks to the hard work and vision of Shohei Katayama and Michael Neumann, master of fine arts candidates in the School of Art.
Their sculpture, titled "Flight," was installed outside Door 3 in January and marks the completion of the first phase of an outdoor baggage claim sculptural walk at the airport. PIT's Art Advisory Committee selected "Flight," along with three other projects, each receiving a $25,000 stipend and an agreement to loan the work to the airport for up to five years.
In conceiving the project, Katayama and Neumann said that they were thinking about how the space acts as a welcome mat to the city for weary travelers.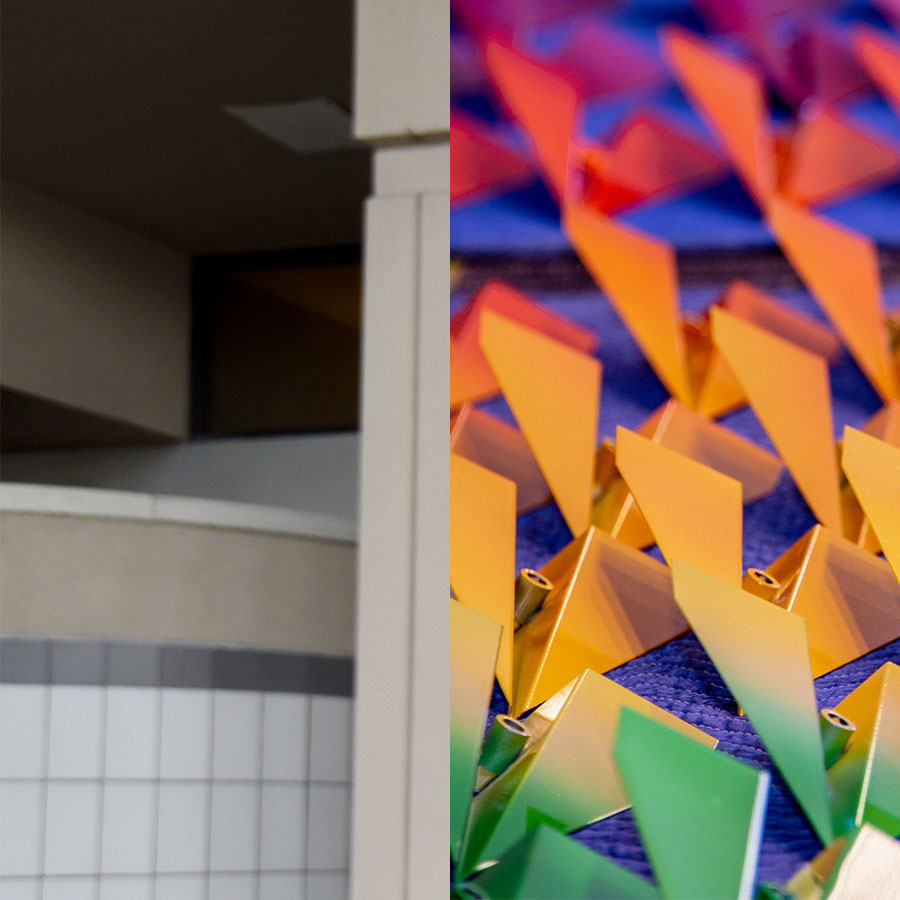 The work creates a strong contrast with the blocky black, gray, and red aesthetics of the airport's architecture.
Shohei Katayama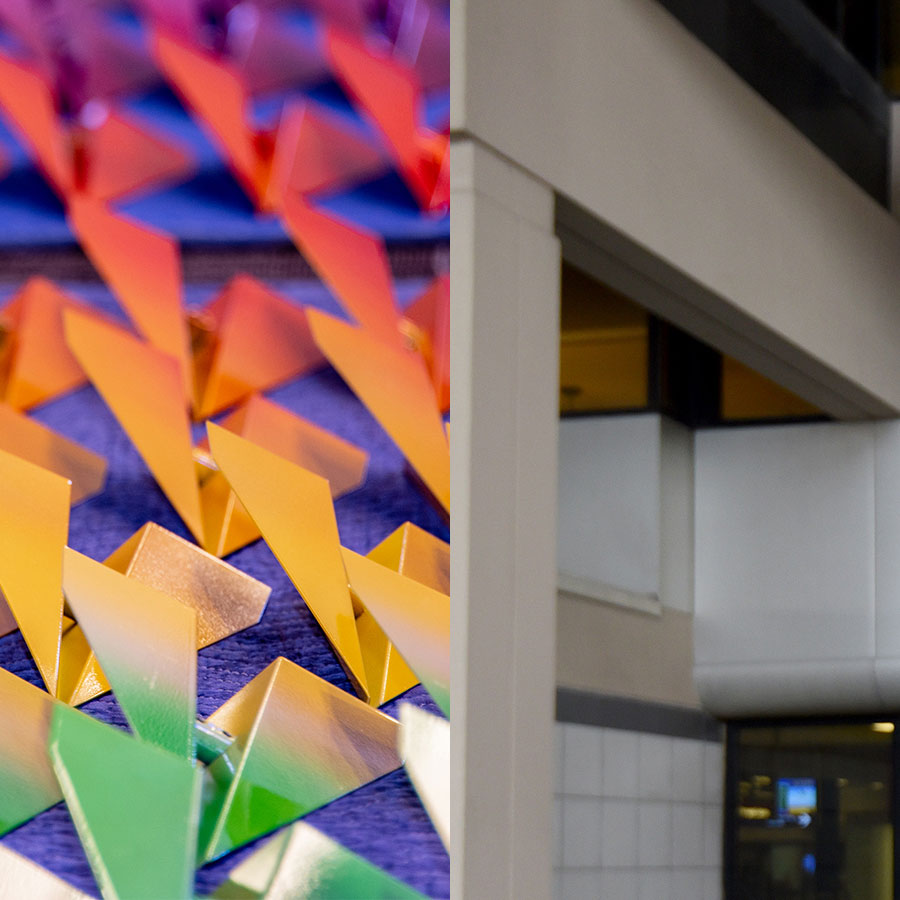 "Flight" is comprised of 225 individual aluminum, painted paper airplanes suspended from a stainless steel armature. To create the work, Katayama and Neumann enlisted the help of several local vendors. Especially instrumental was BASF, who donated $9,000 worth of paint primers, colors, and UV clear coats that are typically used on vehicles including Smart Cars, Nissans, and Subarus, as well as sculptures at Disney World.
For Neumann, who previously worked as a fabricator before enrolling in the MFA program, demonstrating the depth of talent in Pittsburgh was an essential part of the work.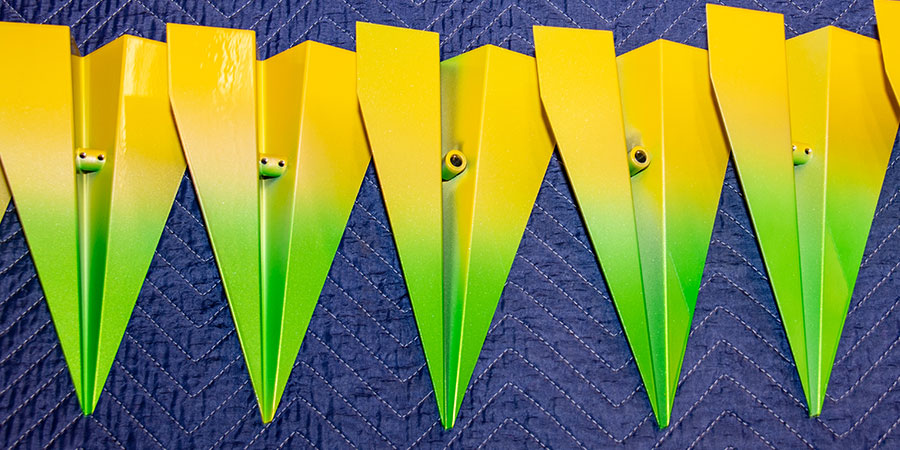 By working with local artisans and engineers, "Flight" demonstrates some of the best Pittsburgh has to offer.
Michael Neumann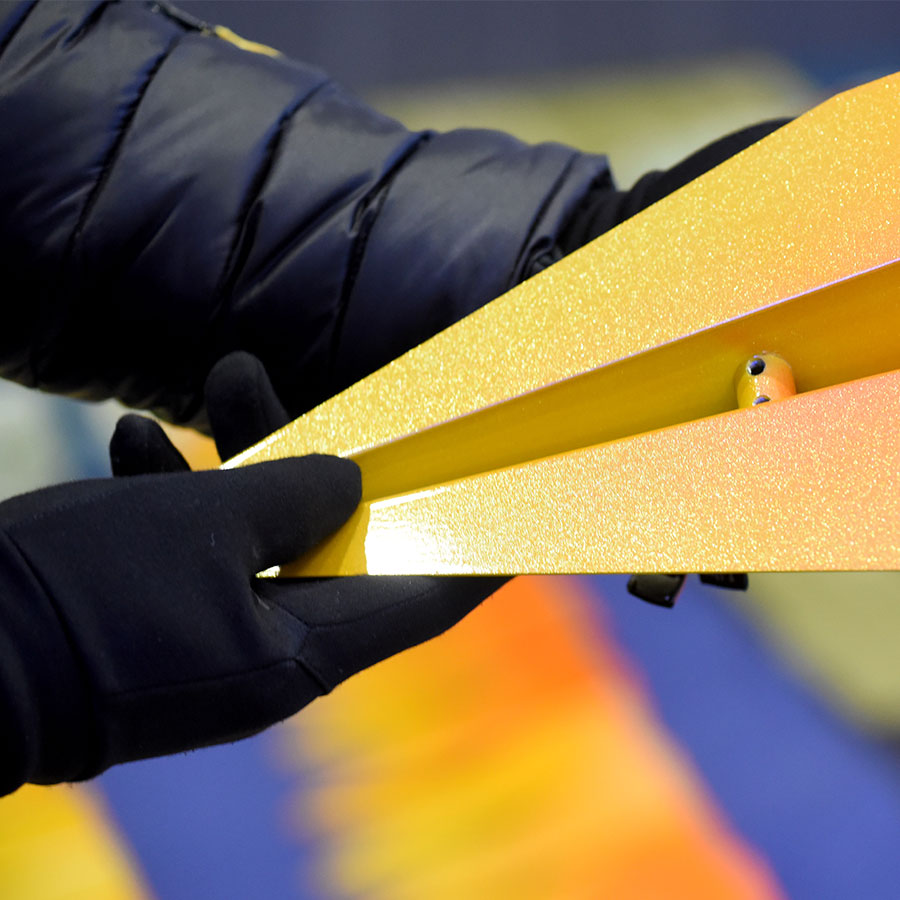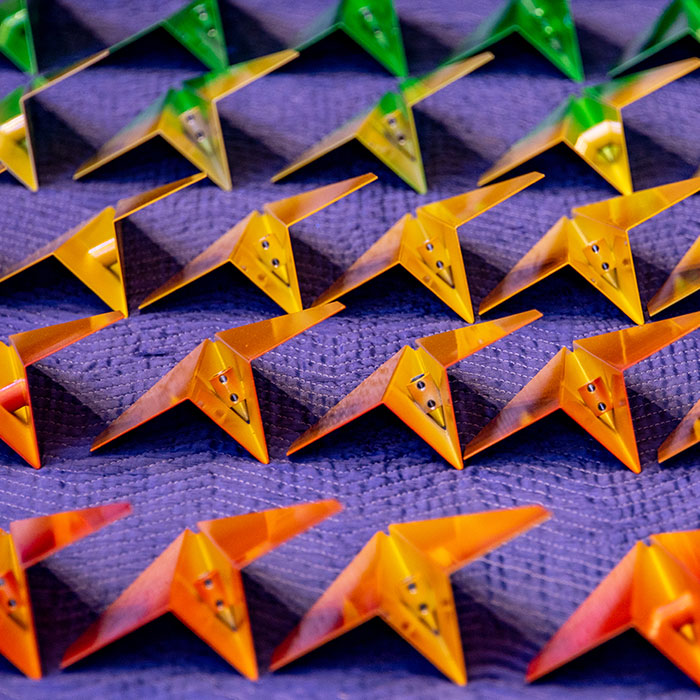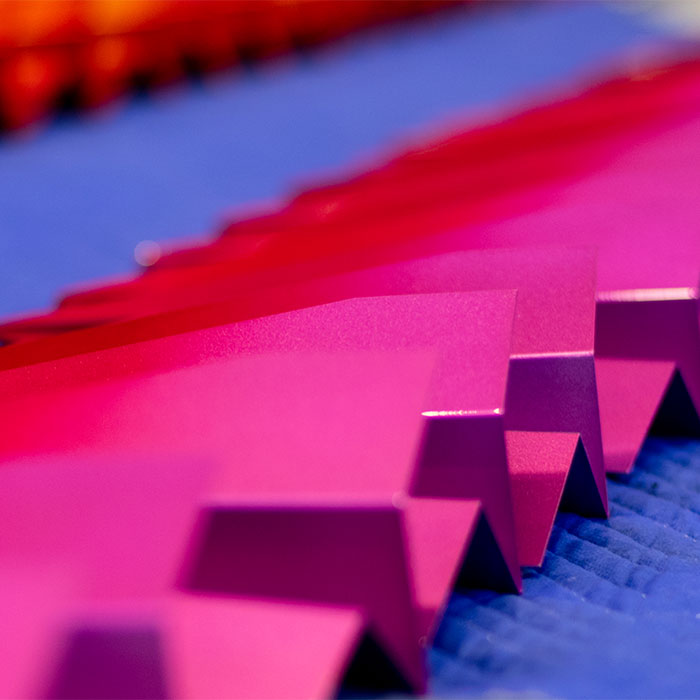 The aluminum paper planes and the armature were fabricated by Technique Architectural Products, and the individual components were painted by Bruce Harvey at Pro Comp Custom. In addition, Katayama and Neumann received guidance from School of Art professors Bob Bingham and Carol Kumata, along with Larry Hayhurst in the College of Engineering's Tech Spark facility.
Images courtesy of Pittsburgh International Airport.